Meanwhile, Justice Secretary Vitaliano Aguirre II says there is no need for an arrest warrant against Lam for him to be nabbed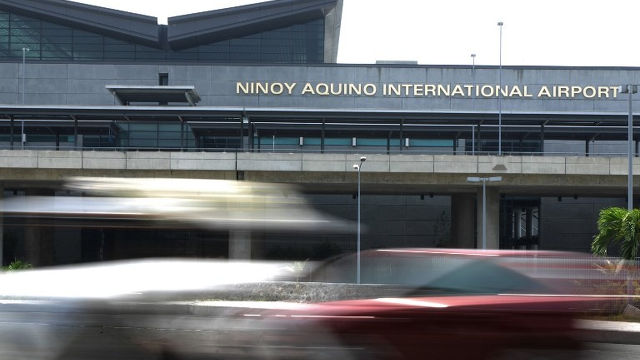 MANILA, Philippines – Jack Lam, the Chinese gaming tycoon accused of bribery and economic sabotage, left the Philippines last Tuesday, November 29, a few days before President Rodrigo Duterte ordered his arrest.
Immigration Spokesperson Maria Antonette Mangrobang said on Sunday, December 4, that there has been "no record of arrival" for Lam since he flew out of the country on November 29.
"We have in our travel records the name Lam Yin Lok – believed to be the real name of Jack Lam – who departed the country on November 29, 2016 and no record of arrival since," Mangrobang told Rappler in a text message.
Lam was ordered arrested by Duterte on Saturday, December 3, according to Philippine National Police (PNP) chief Director General Ronald dela Rosa. Dela Rosa said all PNP units have been instructed to arrest Lam for "bribery and economic sabotage." 
The tycoon is accused of attempting to bribe Aguirre, as well as Philippine Amusement and Gaming Corporation (Pagcor) chair Andrea Domingo, after a November 24 raid at the Fontana Leisure Parks and Casino in Clark, Pampanga, where over 1,300 Chinese nationals were arrested for illegally working at the casino. (READ: Philippines detains hundreds of Chinese in casino raid)
'No arrest warrant needed'
Justice Secretary Vitaliano Aguirre II was quoted in a GMA News Online article as saying that there is no need for an arrest warrant against Lam for him to be nabbed, as there is a "continuing offense" being done.
"Operating an illegal gaming or coddling those who violate them are continuing offense and they could be arrested without any warrant," Aguirre was quoted as saying on Sunday.
As of now, there is no comment from Lam's lawyer on the arrest order from the President, reports said.
Aguirre previously met with Lam at the Bonifacio Global City in Taguig on November 26, after the Chinese nationals were arrested in Clark.
Lam's camp maintained that the meeting was only to emphasize to Aguirre that the Fontana operations are legal, and that the arrests were because of immigration issues, and not connected to their online gambling operations.
After that meeting, Aguirre initially said he won't pursue any legal action against Lam, explaining in a press conference that there was no "overt bribery" committed when they met and it was just based on his perception.
Aguirre on Sunday also told GMA News that either the PNP or the National Bureau of Investigation will file charges against Lam. – Rappler.com