This is AI generated summarization, which may have errors. For context, always refer to the full article.
President Rodrigo Duterte orders law enforcement agencies, PAGCOR, and freeport authorities to report on the progress of the fight against illegal gambling every 6 months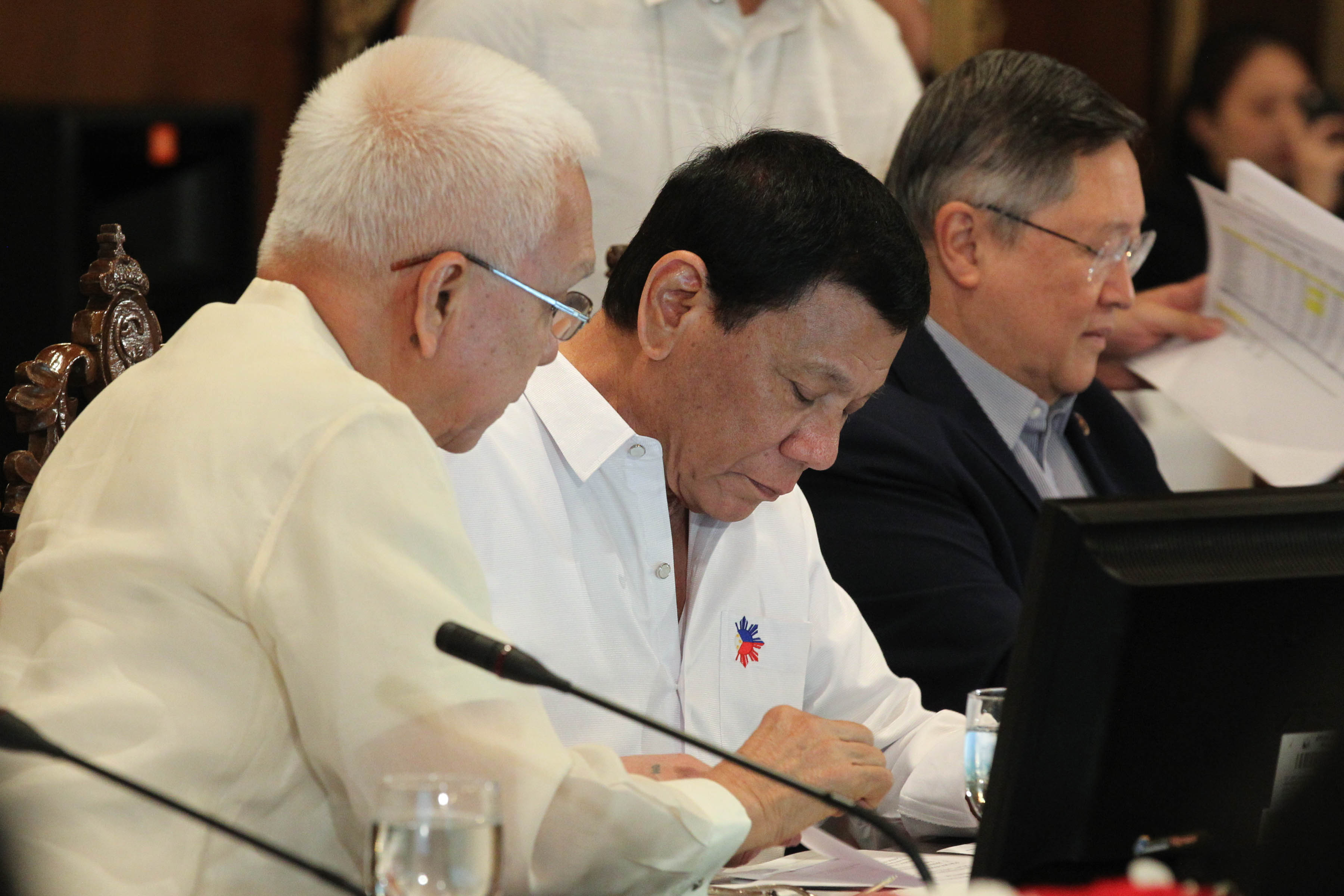 MANILA, Philippines – President Rodrigo Duterte signed Executive Order (EO) No. 13 which seeks to "intensify" the government's fight against illegal gambling.
EO 13, signed on February 2, takes effect on Friday, February 10, after being published in a newspaper with national circulation.
The EO orders the Philippine National Police, National Bureau of Investigation, Department of Justice, Department of the Interior and Local Government, and the Department of Information and Communications Technology to work together and intensify their efforts in curbing illegal gambling. 
Illegal gambling is defined in the presidential order as a gambling scheme "not authorized or licensed by the government agency duly empowered by law or its charter to license or authorize the conduct of such games, or is conducted in a manner that violates the terms and conditions duly prescribed by the said government agency." 
It also said that "all gambling activities and activities and services directly or indirectly related to or in support of such gambling activities, conducted beyond the territorial jurisdiction of the government authority which issued the license therefor, shall be deal with as illegal gambling."
Aside from recognizing the authority of the Philippine Amusement and Gaming Corporation (PAGCOR) to operate and license gambling casinos, the order recognized freeport zones Aurora Pacific Economic Zone and Free Port Authority (APECO), Cagayan Economic Zone Authority (CEZA), and Authority of the Freeport Area of Bataan (AFAB) as authorized to operate gambling facilities or give license to operators.
Section 3 of the EO clarified that in the case of online gambling, licensed online gambling operators are prohibited from letting persons "physically located outside the territorial jurisdiction" of the licensing authorities like PAGCOR and the freeport zones to participate in the games, whether through an online portal or similar means.
But the participation of players "physically located outside Philippine territory" is allowed.
The EO orders PAGCOR, the freeport authorities, and law enforcement agencies to submit to the Office of the President a report on the progress of the fight against illegal gambling every 6 months.
As early as August 2016, PNP chief Director General Ronald dela Rosa had said that the war on illegal gambling is next on his list, after the campaign against illegal drugs.
Speaking in General Santos City on August 11, 2016, the top cop said, "You just wait. After 6 months, if we win our campaign against illegal drugs, we will shift our efforts. We'll hit illegal gambling."
In November 2016, the President said the government could not run after illegal gambling operators yet due to lack of manpower because of the focus on the war on drugs. – Rappler.com