Environment Secretary Gina Lopez is unfazed by the move of the mining industry to block her confirmation by the Commission on Appointments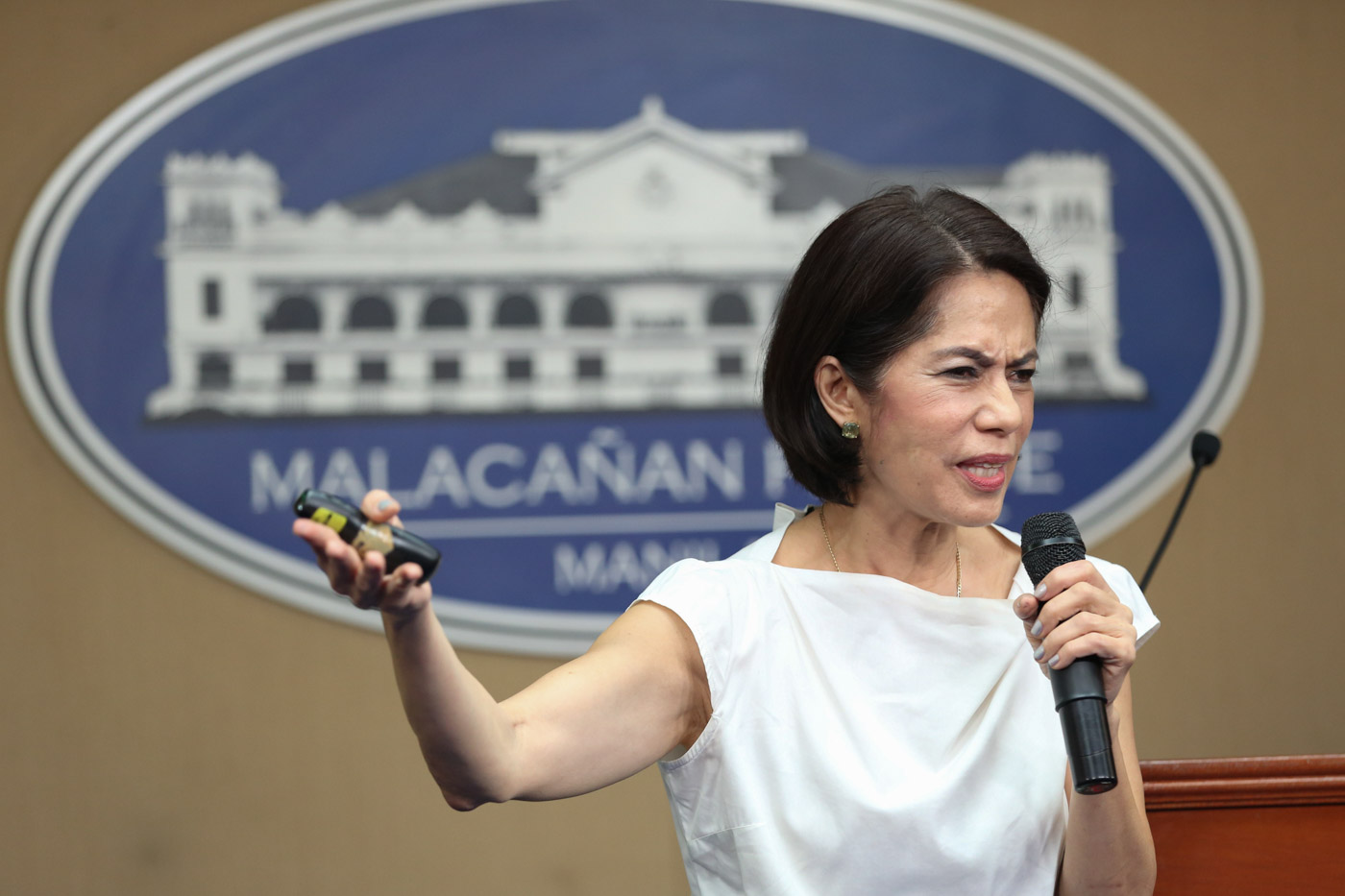 MANILA, Philippines – Environment Secretary Gina Lopez said she asked for the deferral of her Commission on Appointments (CA) hearing to March 1 so she can come up with a plan for mining communities affected by her suspension and closure orders.
"I want to have the time to be able to show that there is a way….Part of the process is I'm coming up with a plan," Lopez told reporters during a press conference on Tuesday, February 14.
On February 2, Lopez ordered the closure of 23 mining sites in the country and the suspension of 5 others. 
She said she will go to Dinagat Islands and Surigao within the month to talk to "local government units, church, academe, displaced workers, farmers, and fishermen."
"You can't and must not build an economy based on suffering, where a few benefit and everyone else suffers. So we do an economic plan there….and we come up with a viable plan that will have results in the shortest possible time and if the Commission on Appointments asks, I will show them [that] I've gone around," she explained.
Lopez's CA hearing was originally scheduled for Wednesday, February 15. 
The Chamber of Mines of the Philippines (COMP) on Monday, February 13, filed a two-page position paper opposing the confirmation of Lopez as environment secretary. COMP said the miners tried to work with Lopez, but "her recent actions have been influenced by her prejudices." (READ: Miners band together to oppose Gina Lopez's confirmation)
On groups opposing her confirmation, Lopez on Tuesday said it's the "reality of the Philippine situation" that "mining money funds political campaigns."
"And I don't know who's there in the Commission on Appointments, but like I said, I didn't ask for this job, and when I took on this job, I committed to run it with truth, service, and the common good. So let the dice fall where they may; I'm not going to stop doing the right thing just to please the Commission on Appointments," she added.
On Tuesday, Lopez ordered the cancellation of 75 mineral production sharing agreements (MPSAs) in watersheds all over the country.
The Department of Environment and Natural Resources (DENR) will issue show cause orders on Tuesday and Wednesday, February 15, after which mining companies will be given 7 days to reply.
According to the DENR, these MPSAs were approved by the department before Lopez's term. – Rappler.com