'I saw him once, twice a year,' the President says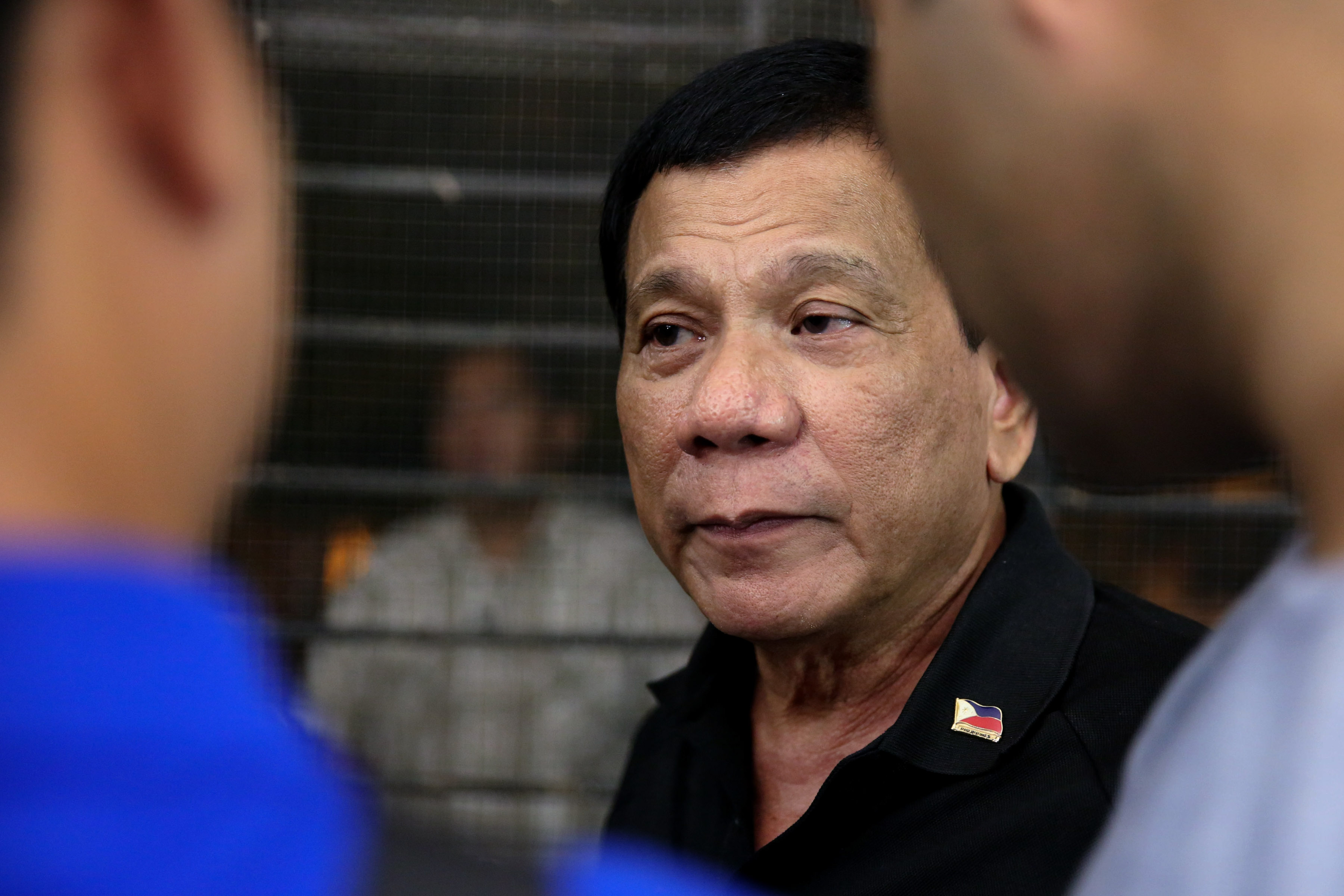 MANILA, Philippines – President Rodrigo Duterte on Monday, February 27, admitted knowing retired policeman Arturo "Arthur" Lascañas, the whistle-blower who is linking him to killings in Davao City when he was mayor.
"As a policeman, yes. I saw him once, twice a year," Duterte told reporters in Malacañang when asked if he knew Lascañas.
The veteran Davao cop has signed an affidavit on February 19, 2017, that said Duterte had personal knowledge of the killings in the city as mayor for over 2 decades. It was the opposite of his Senate testimony in October last year, where he denied the existence of the so-called Davao Death Squad (DDS) and the alleged participation of Duterte in it.
Saying he feared for his life then, Lasañas said at a press conference last week that he was willing to testify on all the killings that the President had ordered him to do.
In his affidavit which was sent to the media by Senator Antonio Trillanes IV on Monday, Lascañas said Duterte did the following to the DDS:
clear specific operations
give specific orders and instructions
meet with Lascañas and some members of the group in his Central Park residence
gave assurances of protection to policemen who were part of the DDS
look for a hitman to kill broadcaster Jun Pala
give out millions of pesos as reward 
Duterte told reporters he never denied that hundreds of criminals died in Davao. "Sa 23 years ko, eh talagang naubos," he said. (In my 23 years as mayor, they all died.) 
The President said that when he was mayor, it was his style to give soldiers and policemen money during command conferences, to help them in their operations against criminals. Policemen needed money for their buy-bust operations, and some would pocket the money for their own use, he lamented. "Magtanong ka [sa] lahat ng army, lahat ng pulis na dumaan ng Davao. I give money every command conference, tapos operating [expenses]. Ngayong kung meron silang buy-bust maghingi ng pera iyan pambili, kasi kung wala kang pera, walang transaction sa shabu. Iyong iba binulsa tapos sinabi binibigyan."
It's not clear yet whether Lascañas would be given the chance to testify again before the Senate. 
Majority of the senators last week decided to reopen the DDS probe given Lascañas' new affidavit.
But a revamp happened at the Senate on Monday, removing senators who favored a Lascañas testimony from key leadership positions. The impact of the reorganization on the scheduled DDS investigation this week is not immediately clear. – Rappler.com