This is AI generated summarization, which may have errors. For context, always refer to the full article.
Environment Secretary Gina Lopez will finally face the powerful Commission on Appointments on Wednesday, March 8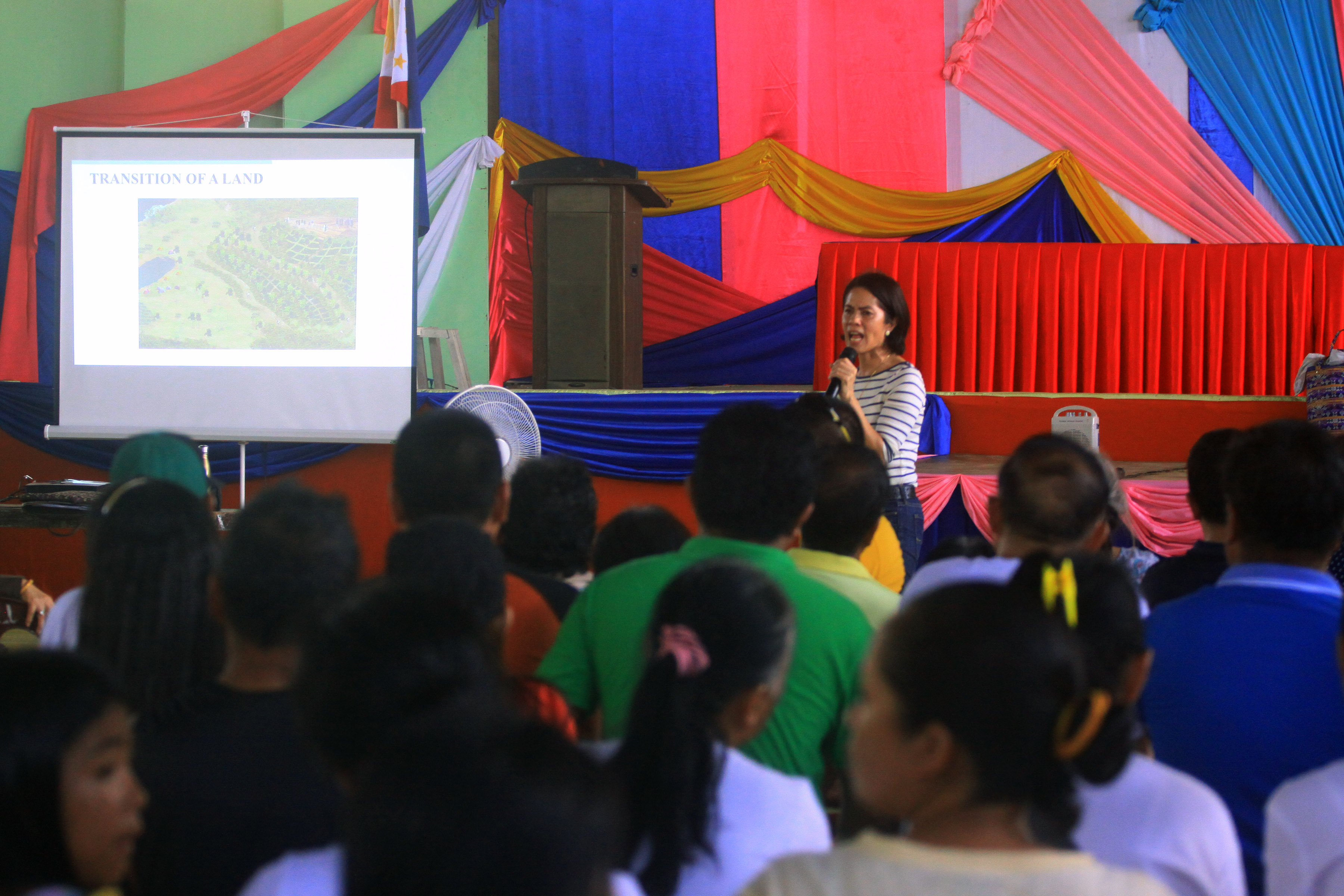 MANILA, Philippines – After postponing the hearing at least twice, the Commission on Appointments (CA) will finally deliberate the confirmation of Environment Secretary Gina Lopez on Wednesday, March 8.
A day before the hearing, Lopez told reporters that members of the powerful CA should make decisions based on the common good and not "based on your pocket" which she called "morally wrong."
"My worry is that there are some CA members that are into mining – that's a bit scary. And in fact, the head of the Commission on Appointments in Congress is himself a miner, they own 5 mines, so I hope he makes a decision based on the common good and not on business," she said, referring to San Juan City Representative Ronaldo Zamora.
Asked if she thinks CA members with mining interests should inhibit themselves from voting, Lopez answered: "I feel that's the right thing to do because they have business interests which goes against my advocacy. It's not right."
Lopez knows her fate before the CA is uncertain, but her only strategy come Wednesday is to tell the truth.
"I believe in the power of truth, service, and the common good, and the people are with me. I just go to my Facebook, grabe (it's amazing), I have 6 million views. I know the people are with me," she added.
On Tuesday, March 7, President Rodrigo Duterte also made the case for Lopez when he asked the CA to listen to his environment secretary.
"I'm not saying I'm against mining per se, that I'm against big mining. Far from that actually. I know that we need the dollars, but somehow we have to look at the other way and a different perspective," he said.
The President hopes the country can "strike a happy compromise" when it comes to mining, "but more on the side of protecting the public interest."
Duterte has time and again expressed his support for Lopez, even reappointing her as secretary when the CA bypassed her in 2016.
As of Tuesday, there are already 23 sworn oppositions to Lopez's confirmation:
Rodolfo "RJ" Javellana Jr and Manuel Galvez
Marion Karlo Cruz, et al
Artemio Disini, Nelia Halcon, and Ronald Recidoro
Carlo Arcilla
John Paulo Chanco
Ralph Lauren Abainza
Krist Jan Niño Jimenez Separa
Jon Michael Mendoza
Lysander Castillo
Bong Folung Dalena Samiling, et al
Danilo Baysa Calimlim
Johann Joseph Sahagun
Carmelito Galing, et al
Datu Engwan Ala, et al
Rosalina Montanez
Alma Dioneda
Clarence Pimentel Jr, et al
Sangguniang Panlalawigan of Surigao del Norte
George Ramos
Jose Reoderick Fernando
Jay Mark Ebanculla
Dulmar Raagas
Jesspaul Ecleo
There are also 12 who filed their sworn expressions of support to oppose Lopez's closure order of mining operations in the country:
Andres Estella
Vicente Ecora
Joseph Bautista
Nilo Angeles
Domingo Maquio, et al
Fe Silot, et al
Andres Panayo
Rolando Rimban
Ernesto Rimando, et al
John Michael Madarang
Noel Bilibli, et al
Gilbert Sibayan, et al
In February, the Chamber of Mines also formally opposed Lopez's confirmation following her department's decision to close down 23 mines and suspend 5 others.
Some of her critics decry the mining audit's supposed lack of due process, but Lopez and other environment officials have insisted otherwise.
Results of mining audit
During a February 6 Rappler Talk interview, Lopez revealed that the team in charge of the mining audit recommended to impose fines on concerned mining companies, while she wanted closures and suspensions.
"They themselves say that there are violations. Where we differed was the action taken. I wanted to close and I wanted to suspend, and they wanted to fine. You'll just fine? I mean the rivers are red, they're in a watershed, and you'll just fine? What are you doing?" she explained.
To address criticism on transparency, the Department of Environment and Natural Resources (DENR) even showed reporters piles of documents related to the mining audit in at least two instances.
A 39-page report of the technical review committee was also made available on the DENR website.
According to the DENR, each mining firm's audit findings clearly state which violations of these laws, rules, and regulations were committed:
Republic Act 6969 (Toxic Substance and Hazardous and Nuclear Waste Control Act of 1990) and DENR Administrative Order 2013-22 (Revised Procedures and Standards for the Management of Hazardous Wastes)
Republic Act 7942 (The Philippine Mining Act of 1995) and DENR Administrative Order 2010-21 (Revised Implementing Rules and Regulations of RA 7942)
Republic Act 8749 (Philippine Clean Air Act of 1999) and DENR Administrative Order 2004-26 (Amending Rule XIX of DENR Administrative Order 2000-81)
Republic Act 9275 (Philippine Clean Water Act of 2004) and DENR Administrative Order 2005-10 (Implementing Rules and Regulations of the Philippine Clean Water Act of 2004)
Presidential Decree 705 (Revised Forestry Code of the Philippines)
Presidential Decree 1067 (The Water Code of the Philippines) and NWRB Resolution dated 21 March 2005 (Amending the Implementing Rules and Regulations of the Water Code of the Philippines)
Presidential Decree 1586 (Establishing an Environmental Impact Statement System Including Other Environmental-Related Measures and for Other Purposes) and DENR Administrative Order 2003-30 (Implementing Rules and Regulations for the Philippine Environmental Impact Statement System)
DENR Administrative Order 1987-80 (Regulations governing the measurement, assessment, and payment of forest charges on timber and other forest products)
DENR Administrative Order 2000-98 (Mine Safety and Health Standards)
DENR Administrative Order 2015-07 (Mandating Mining Contractors to Secure ISO 14001 Certification)
DENR Memorandum Order 2012-02 (Uniform replacement ratio for cut or relocated trees)
Meanwhile, the Mining Industry Coordinating Council's technical working group said its review of the mining closures will be finished in 3 months.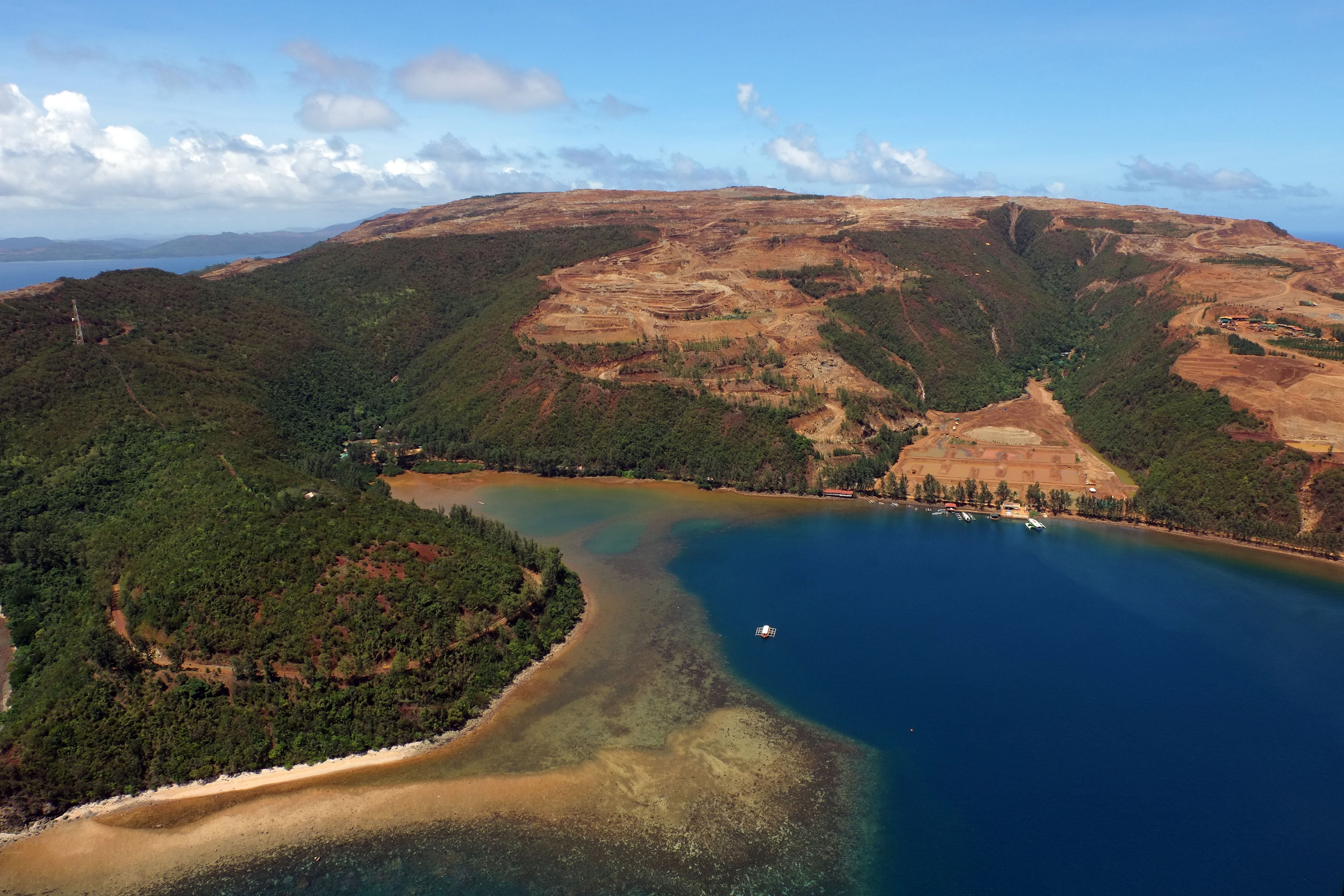 Plan for mining communities
Lopez revealed on February 14 that she asked for the deferral of her February 15 CA hearing because she wants to come up first with a plan for mining communities affected by her recent decisions.
Two weeks later on February 28, she presented a P3.94-billion ($78.28 million) proposal that involves 11 government agencies in assisting 25,000 to 30,000 households affected by the mining closures.
It was estimated that around P875 million ($17.39 million) of the P3.94 billion will be used as investment for livelihood and job generation. 
The DENR said that based on rehabilitation and reinvestment in the area of the closed mines, its emergency program can be targeted to generate about P200 million ($3.97 million) of community income per month by the end of two years.
Jobs/livelihood systems per 50 hectares per mine site closed
Immediate livelihood (1-2 months): biochar potting mix, biochar activated planning mix, liquid smoke-EM plant growth mix, vermicomposting, re-vegetation/reforestation work, desilting of agricultural land, desilting of river
Short-term livelihood (3-6 months): wildlings/seeds/seedling, nursery establishment, continuous re-vegetation, continuous river dredging, agri-land productivity boosting, new crops (napier, bamboo, etc.), introduction of hog and chicken raising, preparation of eco-tourism sites, biochar manufacturing
Medium-term livelihood (6-18 months): manufacturing of charcoal briquettes, agro post harvest processing, manufacturing biochar product for sale, ecotourism jobs, others (infrastructure building, etc.)
Long-term livelihood (18 months onward): food, charcoal briquette, feeds manufacturing, etc.; manufacturing of biochar environment product for district, livelihood/jobs from increased production (seasonal), infrastructure projects, ecotourism projects, others within district of closed mines
Whether or not Lopez will be able to present this plan to the CA on Wednesday remains to be seen.
CA voting
According to neophyte Senator Manny Pacquiao – chair of the CA committee on environment and natural resources – there are members of the commission who are opposed to Lopez's confirmation, most of them from the House of Representatives contingent.
At the Senate, Pacquiao and Senator Alan Peter Cayetano already expressed their willingness to listen to both Lopez and her oppositors, while Senators Loren Legarda and Joseph Victor Ejercito have publicly declared their support for the environment secretary.
Ahead of Wednesday's hearing, the CA approved new rules to allow, upon a motion, secret voting on appointments. The secret ballot, according to CA assistant majority leader and Senate Majority Leader Vicente Sotto III, would allow members to follow their "conscience vote."
Lopez has stood her ground ever since she ordered the mining closures and suspensions. She said she won't stop doing the right thing just to please the CA, and even urged the powerful body to consider her "experience and sincerity" as top criteria in deliberating on her confirmation.
She may have many supporters backing her, but it's still up to a chosen few – the 25 members of the powerful CA – whether or not Lopez will keep her post as the Philippines' environment secretary. – Rappler.com
P50.33 = $1