On the day an impeachment complaint is filed against him, President Rodrigo Duterte bonds with his new grandson Stonefish Carpio in Davao City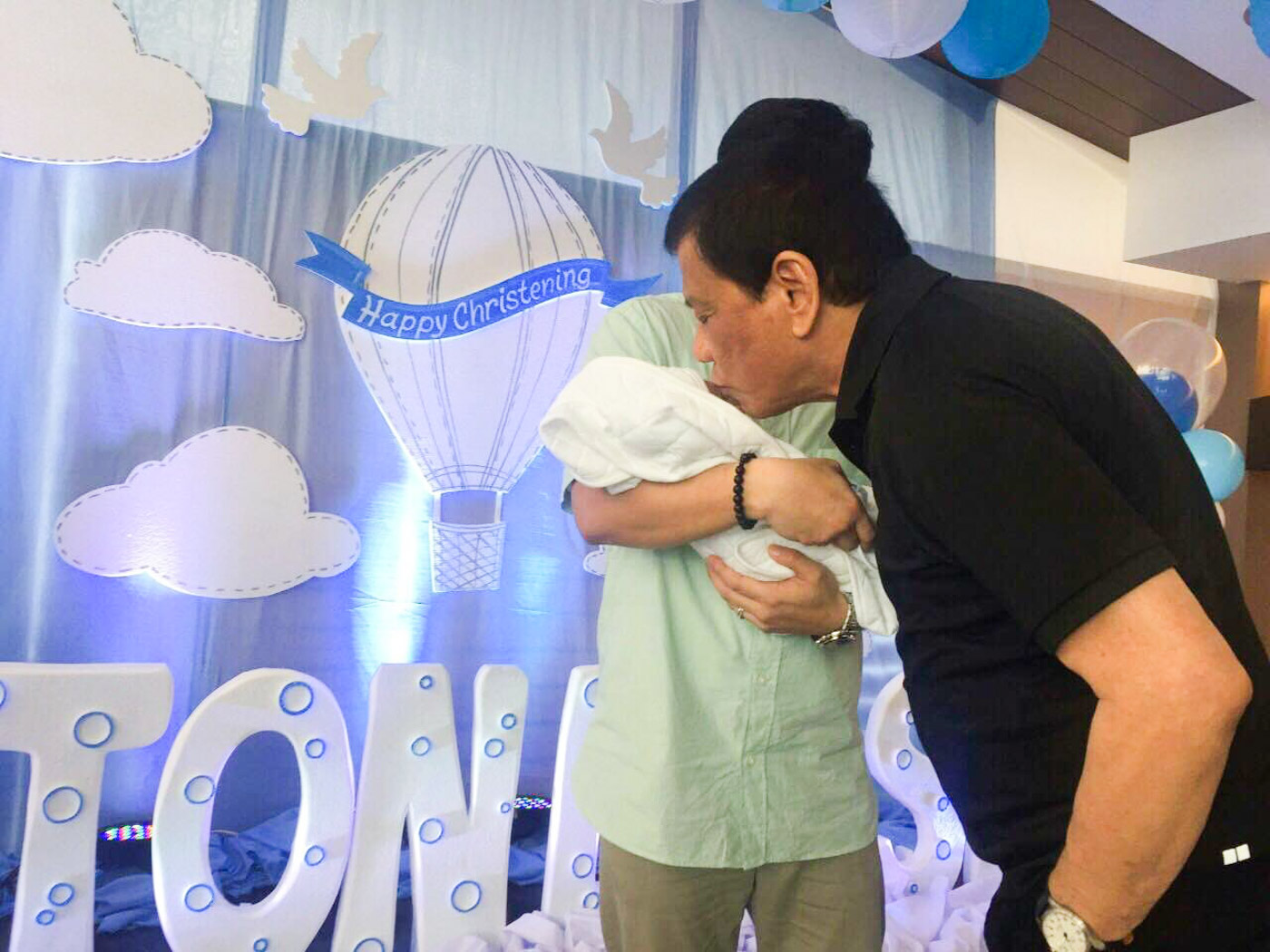 MANILA, Philippines – On the day an impeachment complaint was filed against him, President Rodrigo Duterte enjoyed some family time by attending the baptism party of his new grandson Stonefish Carpio.
Photos from the party show Duterte, in a casual black shirt and pants, bending to kiss Stonefish who was in the arms of his father, Manases Carpio.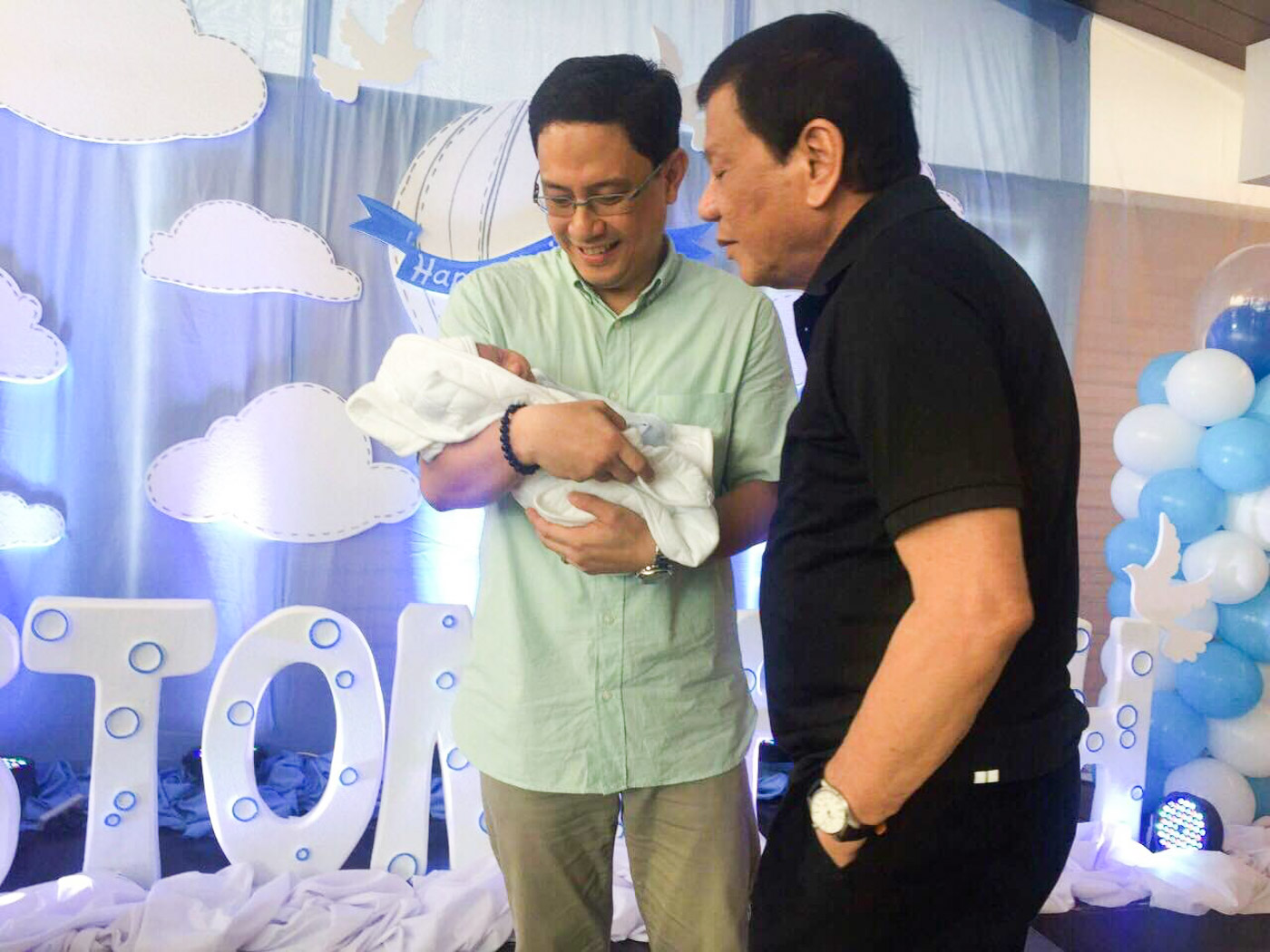 Earlier that day, Stonefish, whose real name is Marko Digong, was baptized at the St Francis of Assisi Parish in Davao City.
The baptism began at 10 am, also the time Magdalo Representative Gary Alejano filed the first impeachment complaint against the President.
The ceremony was described by the Davao City Information Office as "very private," as it was witnessed only by the Duterte and Carpio families and the godparents.
Stonefish counts former president and now Manila Mayor Joseph Estrada among his baptismal godfathers or "ninong."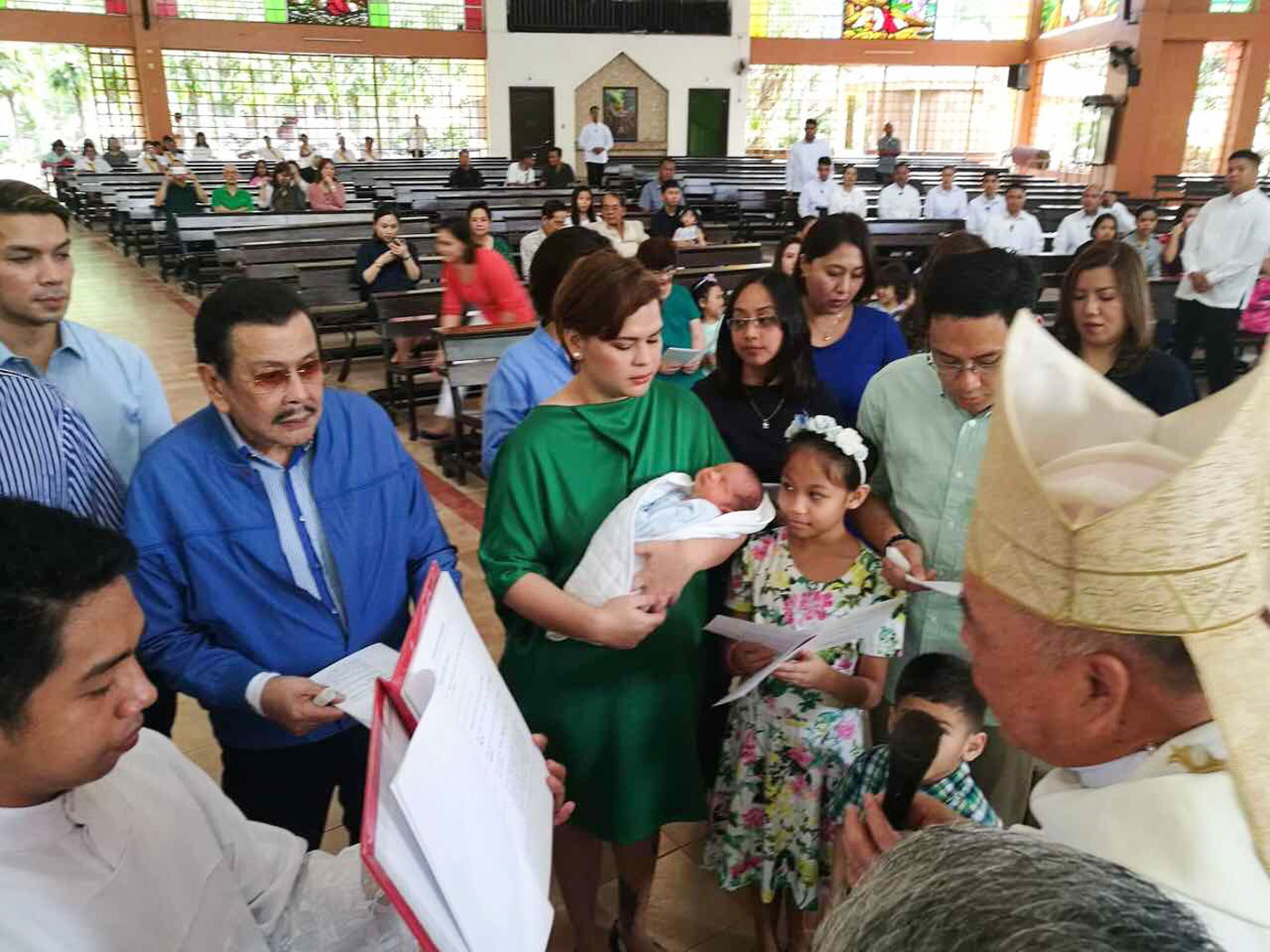 Photos show President Duterte sitting with Manila Mayor Estrada during the baptism party. On Instagram, Sara captioned her photo by saying Stonefish is "blessed by two Presidents."
His other godfathers are his uncles Paolo Duterte and Sebastian Duterte, and Davao City Information Office chief Jefry Tupas.
Another ninong listed in the press release is a certain Charlie Tan. Tupas could not confirm if this is the same Charlie Tan who self-confessed hitman Arturo Lascañas claims has links to the illegal drug trade in Davao City and is a friend of Paolo Duterte.
Stonefish is the 3rd child of Davao City Mayor Sara Duterte-Carpio. Her other children with Manases are Shark, a daughter, and Stingray, a son. – Rappler.com