The DSWD's Libreng Gamot Para sa Masa program receives P1 billion from President Rodrigo Duterte's social fund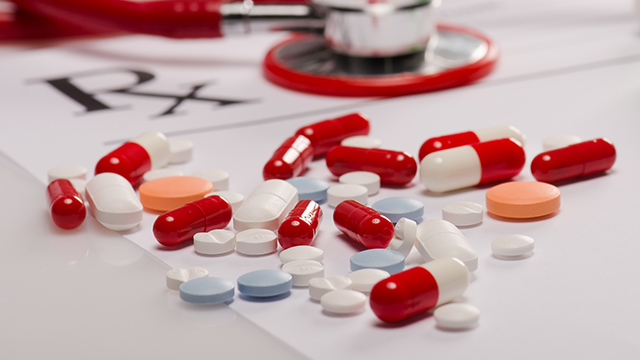 MANILA, Philippines – Poor families may now avail themselves of free medicines in 6 government hospitals across in the country, Social Welfare Secretary Judy Taguiwalo announced Friday, March 24.
The free medicines under the Libreng Gamot Para sa Masa (Lingap) program are offered in the following hospitals:
University of the Philippines-Philippine General Hospital in Manila
Jose B. Lingad Memorial Hospital in San Fernando City, Pampanga 
Western Visayas Medical Center in Iloilo City
Vicente Sotto Memorial Medical Center (VSMMC) in Cebu City 
Southern Philippines Medical Center (SPMC) in Davao City
Davao Regional Hospital (DRH) in Tagum City
The program has been given P1 billion from the President's Social Fund.
Taguiwalo said they received word from Malacañang that Duterte intends to increase the budget for the program by P500 million.
984 indigent Filipinos have availed themselves of this benefit as of March 22, with a total disbursement of P8.25 million. The department is urging more Filipinos in need of medicine to utilize it.
Under the guidelines set by Memorandum Circular 02, indigents who are either confined or receiving in- or out-patient treatment from the selected hospitals are qualified as beneficiaries.
They should present the following documents:
Valid ID (Patient's representatives should also have a valid ID and an authorization letter signed by the patient applying for the benefit) 
Doctor's prescription issued within the last 3 months (The prescription should contain the license number and contact details of the attending physician) 
Proof of indigency, such as a barangay certificate or a certification from the medical social service
Priority is given to the following cases: 
Families or individuals who are indigent, vulnerable, or disadvantaged
Those in the informal sector and poor based on the Department of Social Welfare and Development's "Listahanan"
Those who are in crisis situations based on the assessment of social workers
Government employees and contract service workers working in the government
Beneficiaries of soldiers and police who were killed or wounded in the line of duty 
Lingap is a replication of President Rodrigo Duterte's program when he was mayor of Davao City. – Rappler.com