This is AI generated summarization, which may have errors. For context, always refer to the full article.
Pangasinan Rep Kimi Cojuangco, a known advocate of the RH bill, chides Majority Floor Leader Neptali Gonzales II for allegedly delaying the approval of the controversial measure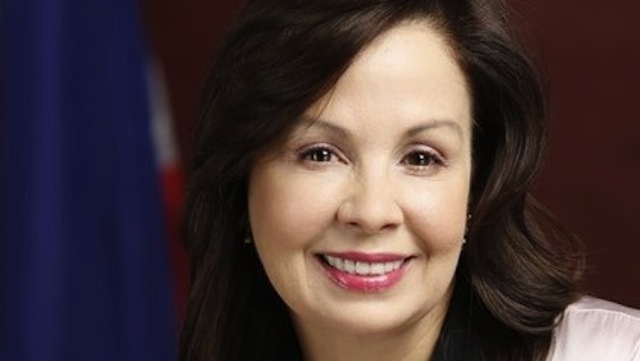 MANILA, Philippines – It's been 3 months, after all, since the House of Representatives terminated debates on the Reproductive Health bill.  She's tired of waiting for her colleagues to get their act together and start the period of amendments.
One of the more aggressive advocates of the Reproductive Health bill in the House of Representatives, Pangasinan Rep Kimi Cojuangco is now accusing House Majority Leader Neptali "Boyet" Gonzales II of deliberately delaying debates on the RH bill supposedly because he has succumbed to pressure from the Catholic Church.
"No priest & nun observers in plenary lately, do they know something I don't? Could it be bec MFLs dst s home to archbishop's palace?," Cojuangco said on her Twitter account @kimicojuangco.
"So for those that keep asking me when are we going to take up amendments #RHBILL, I don't know! Only MFL knows," Cojuangco added.
"Kapag gusto ni Speaker may quorum…kapag ayaw, wala! So MFL I will keep on asking, WHEN are we going to take up the#RHBILL????????????????" she further tweeted.
MFL obviously means Majority Floor Leader. Gonzales is the lone district representative of Mandaluyong City, which is home to the Archbishop's Palace. As Majority Floor Leader, Gonzales is on top of the plenary schedule, determining which bills will be tackled when.
Sought for his reaction, Gonzales said Cojuangco should "keep her mouth shut."
"I don't know what she had for breakfast today. In fairness to all the Catholic priests, monsignors, and bishops in Mandaluyong, they never tried to influence me," Gonzales told reporters.
Known to be a supporter of the RH bill, Gonzales denied that he's being pressured by the Catholic Church to delay the approval of the measure. "Besides, when Cardinal Rosales became the Archbishop of Manila, he lived in Manila not in Mandaluyong. It would be wise for her for the sake of RH advocates to keep her mouth shut," Gonzales added.
Told about Gonzales's response, Cojuangco tweeted: "MFL what I had 4 breakfast? I had a realization that maybe you just don't want to take up #RHBill. We all know you get what u want. You're THE MAN."
Based on Cojuangco's earlier tweets, she had been advised to patiently wait for developments. She tweeted: "I am told just keep quiet play ball…i am told you might sabotage bill…ok so am I supposed 2 b silent while YOU dribble till eternity?"
The House leadership vowed to tackle the RH bill after the passage of the 2013 government budget. They were expected to start the period of amendments as soon as session resumed November 5, but quorum has been a constant problem.
The Senate is also in the period of amendments regarding the same measure, which the Catholic Church is opposing. – Rappler.com