RH bill advocate Rep Kimi Cojuangco spills the beans on Majority Floor Leader Neptali Gonzales, accusing him of declaring the death of the bill in the current Congress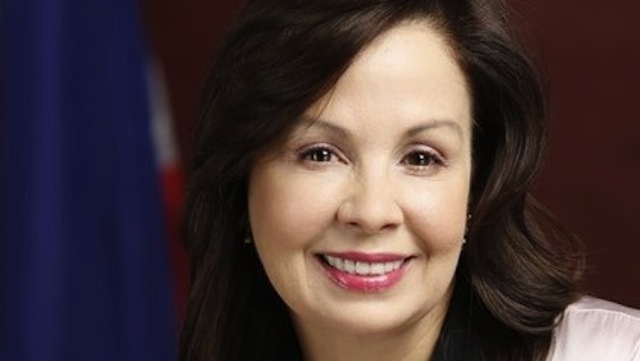 MANILA, Phiippines – The Reproductive Health bill is dead in the current 15th Congress. At least that's how Pangasinan Rep Kimi Cojuangco interpreted her conversation last week with House Majority Floor Leader Neptali "Boyet" Gonzales II last week.
Still fuming over Gonzales's statement that she should "keep her mouth shut" about the RH bill and encouraged by the support she has been getting among netizens, Cojuangco (@kimicojuangco) decided to divulge on Twitter Thursday morning, November 22, her conversation with Gonzales last week.
"Wala na yan; forget the RHBILL. If ever baka 16th congress na lang. We can just repackage it," Cojuangco quoted Gonzales as telling her when she confronted him last week about the status of the controversial measure that is being opposed by the Catholic Church.
"How dare him tell me in public "if I were her I would keep my mouth shut". I don't take threats like this lightly," she added.
Sought for comment, Gonzales told Rappler it was a "theoretical" scenario in case the RH bill doesn't make it in the 15th Congress. Gonzales is a known supporter of the RH bill.
Cojuangco said she was "flabbergasted" over how Gonzales was "leading along" RH bill proponent Albay Rep Edcel Lagman.
"This is what enraged me and I kept this to myself for a few days but decided yesterday that I couldnt handle this kind of blatant politicking anymore.No way will I keep quiet.We were all being brought for a "ride" by such trapo style politics. So there, the truth is out," she further tweeted.
On Wednesday, Cojuangco accused Gonzales of deliberately delaying the RH bill in the House of Representatives suggesting that he has succumbed to the pressure from the Catholic Church.
It has been 3 months, after all, since the House of Representatives terminated debates on the measure. But they cannot begin the period of amendments because of parliamentary tactics from anti-RH solons and problems with quorum.
Gonzales, as majority floor leader, is in charge of the plenary schedule: which bills will be tackled when.
The RH bill is one of the most problematic bills pending in the legislative chamber. Solons against the measure – also a substantial number – have walked out in the past, at the expense of the quorum and other pending measures.
The House leadership itself, including members of President Aquino's Liberal Party, is evenly divided on the measure. In the few days that RH bill has been tackled after the termination of debates, anti-RH solons have succeeded with their parliamentary tactics to delay the bill.
"I hope she (Cojuangco) has a better sense of parliamentary warfare," Gonzales told Rappler.
The RH bill is a priority bill of President Aquino. – Rappler.com