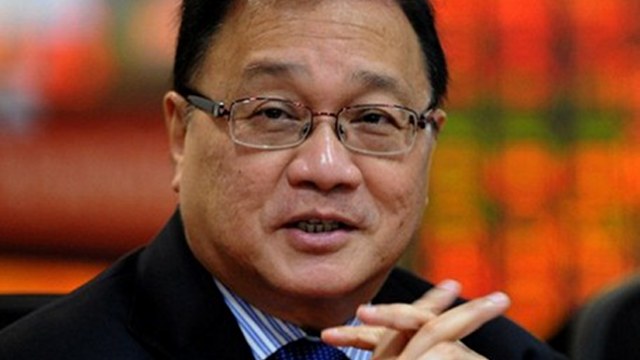 Former PBA coach Bo Perasol is the new head coach of the Ateneo Blue Eagles. He takes over the post vacated by Norman Black who steered the Blue Eagles through a "5-peat" or 5-straight-title victory in the UAAP. Black was only the second coach in UAAP history to win 5 straight titles. The announcement of Perasol as head coach was made by Ateneo University president Jett Villarin in a memo released Monday, November 26. Perasol takes over on December 1. Villarin said he had been meeting with businessman Manuel V Pangilinan to forge a "more open and constructive partnership." In September, Pangilinan, a generous supporter of the university, announced he would be cutting ties with Ateneo over the latter's critical position on mining. Pangilinan heads Philex Mining Corp. The appointment of former Powerade coach Perasol signals a reconciliation between Pangilinan and his alma mater. It was Pangilinan who earlier hired Perasol to replace Black.

Read the full story on Rappler. 

A related story is on Rappler.