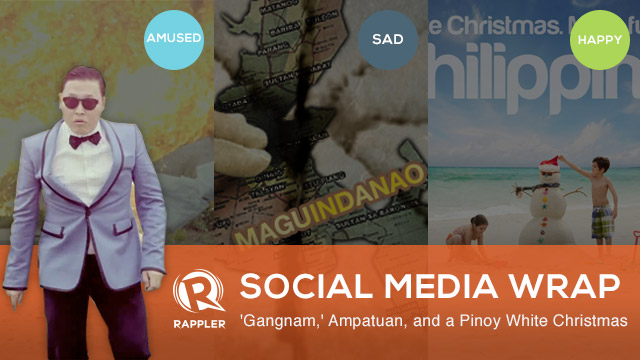 It's YouTube's most-watched video of all time: "Gangnam Style" by 34-year-old South Korean pop singer Psy. The dance track video, which takes a hit at Gangnam, a rich community in Seoul, has recorded over 805 million views since its posting in July. Best video winner in the 2012 MTV Europe Music Awards, "Gangnam Style" features Psy dancing as if he were trotting on a horse and spinning a lasso. The dance has been performed by United Nations Secretary-General  Ban Ki-moon and Filipino prison inmates. The Gangnam video has surpassed Justin Bieber's "Baby" which recorded 803 million views in two years.

View the video on Rappler's social media wRap. 

Read the full story on BBC News.