'The killings allegedly involving members of the PNP can no longer be ignored as they are clearly not isolated cases but are manifestations of a bigger, systemic problem afflicting the PNP,' says the senator citing, among others, the case of Police Officer 3 Ronald Alvarez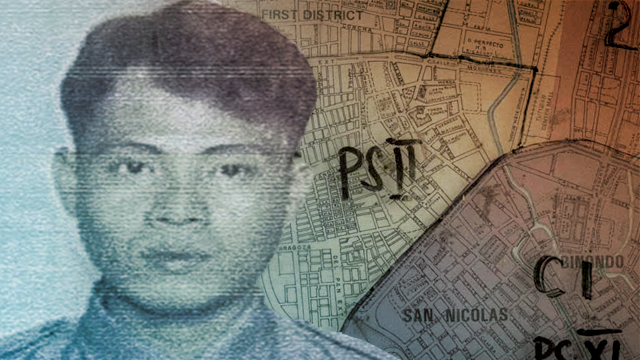 MANILA, Philippines – Minority Senator Antonio Trillanes IV is seeking a Senate investigation into some policemen's killing of drug suspects, citing accounts gathered by foreign and local media, including Rappler. (READ: Where the war began)
Trillanes filed Senate Resolution No. 353 on Tuesday, May 2, urging the committee on public order and dangerous drugs to probe the "systemic problem" in the Philippine National Police's implementation of the war on drugs. 
"The killings allegedly involving members of the PNP can no longer be ignored as they are clearly not isolated cases but are manifestations of a bigger, systemic problem afflicting the PNP," Trillanes said in his resolution.
The senator said there is an "immediate" need to investigate the incidents to ensure human rights' protection and accountability of state actors.
"With the end in view of coming up with remedial legislation to ensure that the war on drugs is not used by the PNP and other state actors as license to commit human rights violations and other illegal acts, and that those responsible will be held accountable," he said.
In pushing for the inquiry, Trillanes cited local and international news reports that show an "alarming incidence" of a seemingly consistent pattern of killings by some policemen.
He cited reports of  the New York Times and Reuters that show how policemen use the government's campaign against illegal drugs to kill people.
He also mentioned Police Office 1 Vincent Tacorda, who claimed he resigned from the PNP because he could no longer "stomach" the corruption and illegal activities by several ranking officials in Catanduanes. Tacorda claimed he was ordered to kill an alleged drug personality so they could submit it in their "accomplishment report."
These reports, Trillanes said, corroborate the accounts gathered by Rappler on the deaths of Joshua Cumilang, Rex Aparri, Mario Rupillo, and Danilo Ducillo. Families and friends of the slain accused the alleged "Demon" of Delpan, Manila Police Officer 3 Ronald Alvarez, of killing drug suspects. (READ: Witnesses name Manila policeman behind drug-related summary killings)
Senator Panfilo Lacson, a former PNP chief, is the chairman of the public order committee. He earlier expressed interest to file his own resolution to probe Alvarez. 
Trillanes' fellow Magdalo lawmaker, Representative Gary Alejano, filed a resolution that same day, seeking a congressional inquiry into Alvarez. – Rappler.com