Police and the suspect insist the blast had no links to the terror group ISIS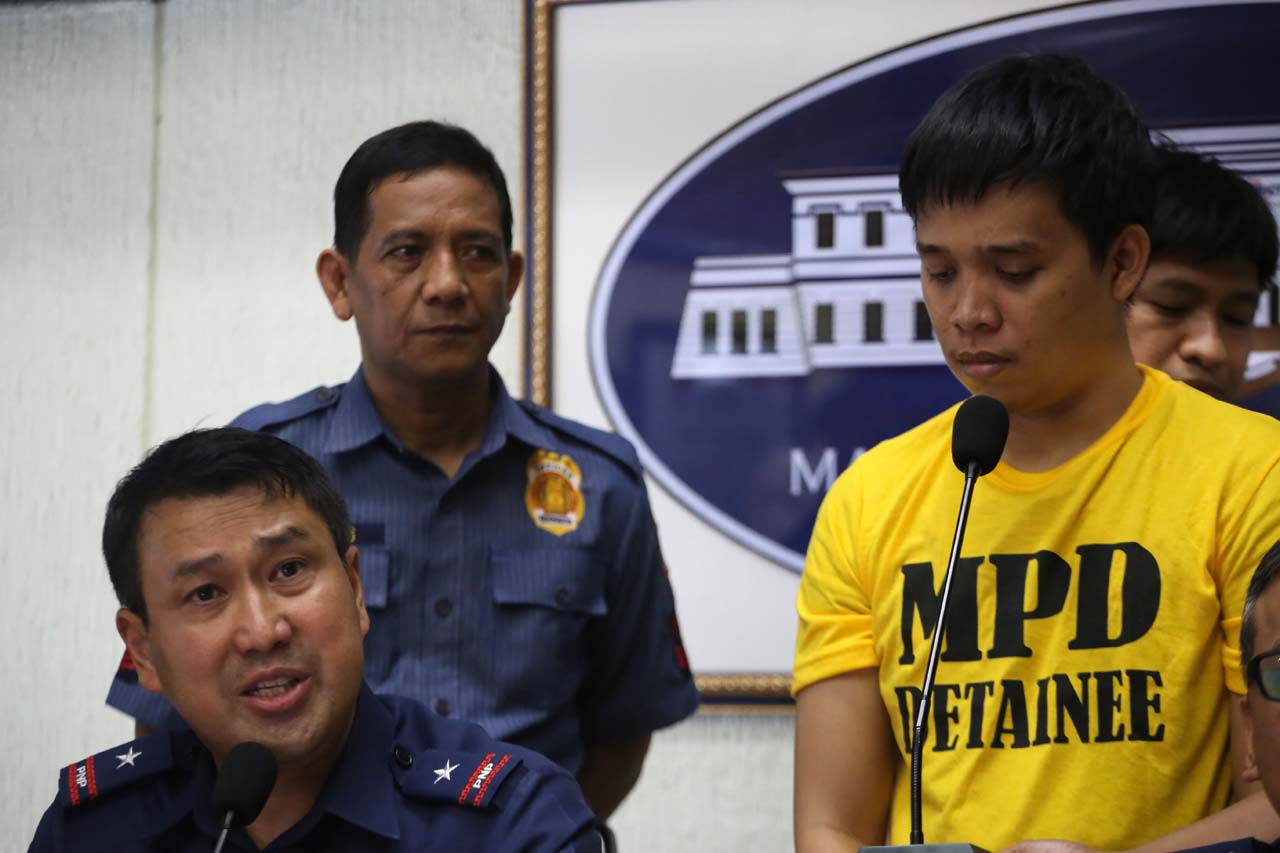 MANILA, Philippines – Manila police on Monday, May 8, announced the arrest of one of 4 suspects said to be behind an improvised explosive device (IED) blast that injured at least 14 people last April 28, 2017.
In a press conference on May 8, Manila Police District (MPD) chief Joel Coronel presented to media a certain "Abel Macaray" whom police said planted a pipe bomb at a commercial area along a Quezon Boulevard service road leading to Recto Avenue the same weekend Southeast Asian leaders arrived in Manila for the 30th ASEAN Summit.
Coronel said the suspect would be facing charges of multiple frustrated murder and illegal possession of explosives.
The MPD chief said the suspect corroborated earlier police assertions that the blast was not an act of terrorism but the result of conflict among Quiapo residents. Police earlier said that days prior to the blast, a minor was apparently beaten up because he was mistakenly identified as a petty thief. The IED was supposedly an act of revenge against the 3 men who beat up the minor.
Coronel said police were still going after another suspect, a certain Raymond Mendoza. But operations to capture him over the weekend failed.
Police continued to deny speculation that the terror group ISIS was behind the blast, despite the group claiming it to have been their handiwork. The group has also claimed twin blasts that happened in another area in Quiapo on May 6.
The materials used to make the pipe bomb, noted Coronel, were not consistent with the "signature" of known terror groups. He also said that its components were "readily available" and could be purchased in hardware stores.
Experts, however, have cautioned against downplaying ISIS' claims. Talking to Rappler, Rohan Gunaratna, head of the International Centre for Political Violence & Terrorism Research in Singapore, said the attacks – the blast on April 28 and the twin blasts on May 6 – were "targeted and probing attacks testing the environment for more attacks."
Police claim the April 28 and May 6 blasts were not connected. – Rappler.com