Sporadic clashes continue, but the military claims the situation is already under its control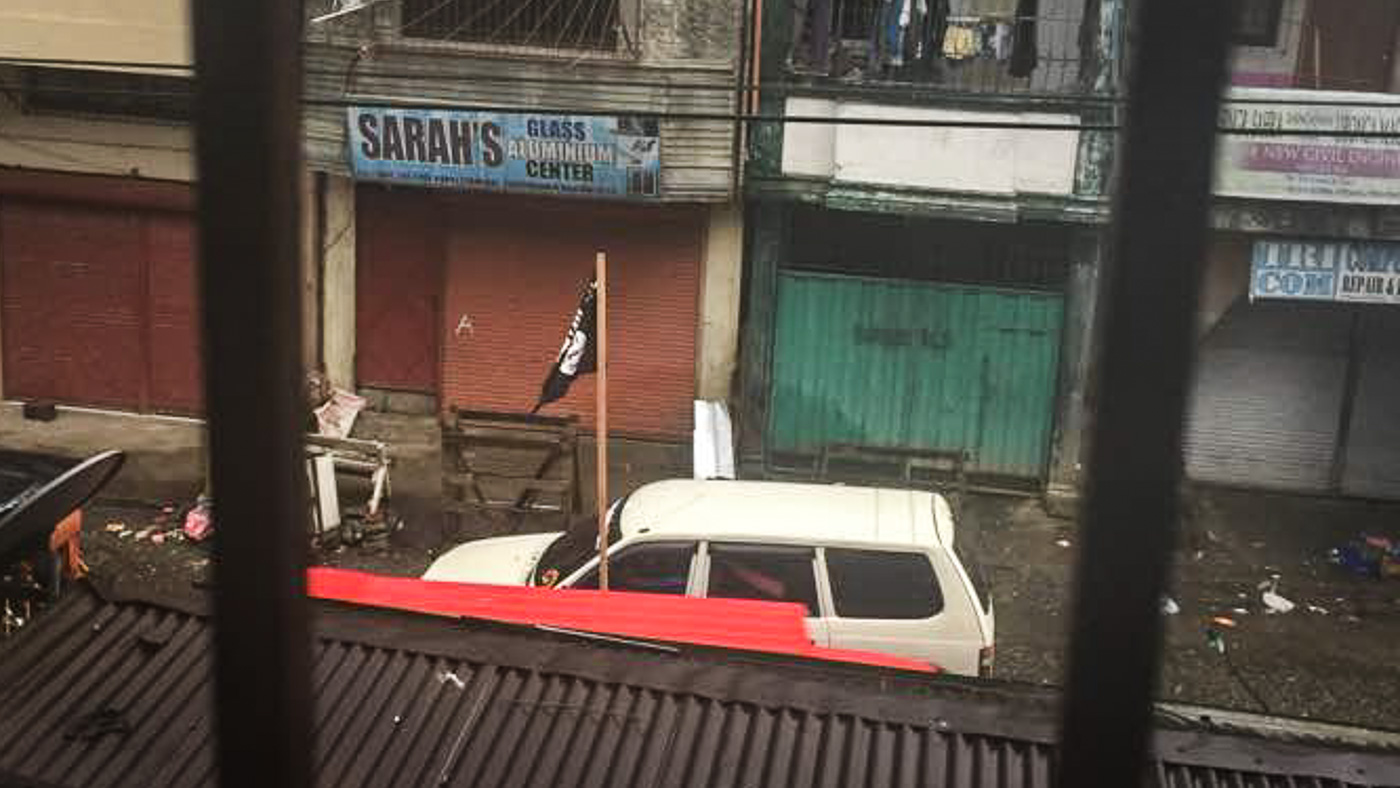 LANAO DEL NORTE, Philippines – At least 5 soldiers were killed and 31 others were wounded in clashes with local terrorist groups, the military reported on Wednesday, May 24.  
A policeman was also killed in the clashes.
The bodies of two suspected terrorists were also recovered, but the military claimed up to 13 of them were killed, said Colonel Edgard Arevalo, chief of the Armed Forces of the Philippines (AFP) public affairs office. 
Sporadic clashes continued, but the military claimed the situation was already under control. Arevalo said the terrorist groups no longer had the capability to repeat the attacks on Tuesday night.
Marawi City residents were jolted by firefights and loud explosions Tuesday afternoon when troops launched an operation against combined forces of the Abu Sayyaf Group and the Maute Group, two homegrown terrorist groups that have pledged allegiance to the Islamic State. (READ: Maute Group waves ISIS black flag on Marawi streets)
Abu Sayyaf senior leader Isnilon Hapilon, who reportedly has direct links with ISIS, was the target of the military operations.
The clashes were followed by attacks in various parts of the city, fires breaking out several facilities, and blackouts. 
These incidents prompted President Rodrigo Duterte to declare martial law in all of Mindanao. But on Wednesday, he said he was considering expanding it to the Visayas and Luzon should the terrorist threat persist. (TIMELINE: Marawi clashes prompt martial law in all of Mindanao)
On Day 1 of martial law, thousands of residents fled to neighboring cities, causing massive traffic on highways.
Others are forced to walk long distances in their desperation to escape Marawi City. – Rappler.com