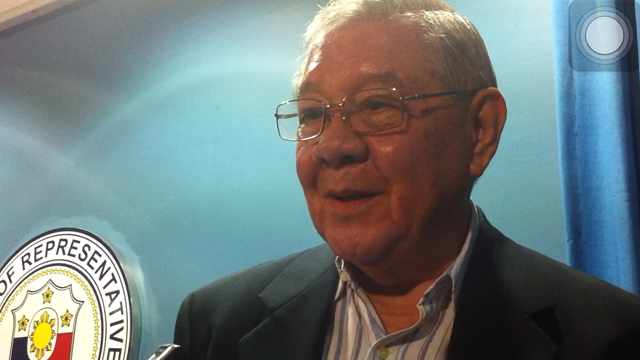 MANILA, Philippines – The House of Representatives failed to accommodate the wish of President Benigno Aquino III to put the Reproductive Health bill to a vote this week. Speaker Feliciano Belmonte Jr told reporters he told the President as early as Monday night, December 3, that it will take a longer. 
But Belmonte said he is 'cautiously confident' that the House will pass the RH bill because of the "test votes" that rejected killer amendments critics tried to insert in the bill.
Rappler Carmela Fonbuena reports.
The House of Representatives has turned into a battle zone.
This bill intends to spend 5 to 10 billion pesos to buy condoms contraceptives to be given even to Catholic women.
CDO REP. RUFUS RODRIGUEZ, ANTI-RH ADVOCATE
For 5 Congresses, different versions of the Reproductive Health bill was filed in the Philippine Congress. It's a long drawn out advocacy to provide reproductive health services – including free contraceptives to the poor — who can't afford them.
Once and for all, in the past 14 years, we have been talking about RH. If we have the numbers then we will win. If we don't, we will concede. It's time for us to put this measure to a vote.
ILOILO REP. JANETTE GARIN, PRO-RH ADVOCATE
In a country where the Catholic Church is very powerful, leaders play safe and choose not to antagonize the bishops. But President Benigno Aquino III is surpassing expectations. 
If in the past he wavered on his support for the RH bill, he now gives it his full backing. In a lunch meeting in Malacanang, he told the representatives, he wants a vote as soon as possible.
I'm sure the President will understand what we are undergoing. A difference of one week will not really make a lot of difference.
REP. NEPTALI GONZALES II, MAJORITY LEADER
Critics of the RH bill are putting up a good fight, exhausting all parliamentary tactics to try to insert killer amendments to the bill. But they are losing the numbers game.
The most important thing is we have tested the sentiment of the members and the sentiment is in favor of the bill.
ALBAY REP. EDCEL LAGMAN, BILL'S SPONSOR 
I am cautiously confident. More or less, we have had itest votes.
SPEAKER SONNY BELMONTE, PRO-RH ADVOCATE
The historic vote is expected to happen next week. If it passes, the fight shifts to the Senate. Pro RH senators say they too have the numbers to pass the bill.
Carmela Fonbuena, Rappler, Manila. – Rappler.com