The landslides hurt 26 people in Hiluktugan village, including two infants who were hit by dislodged hollow blocks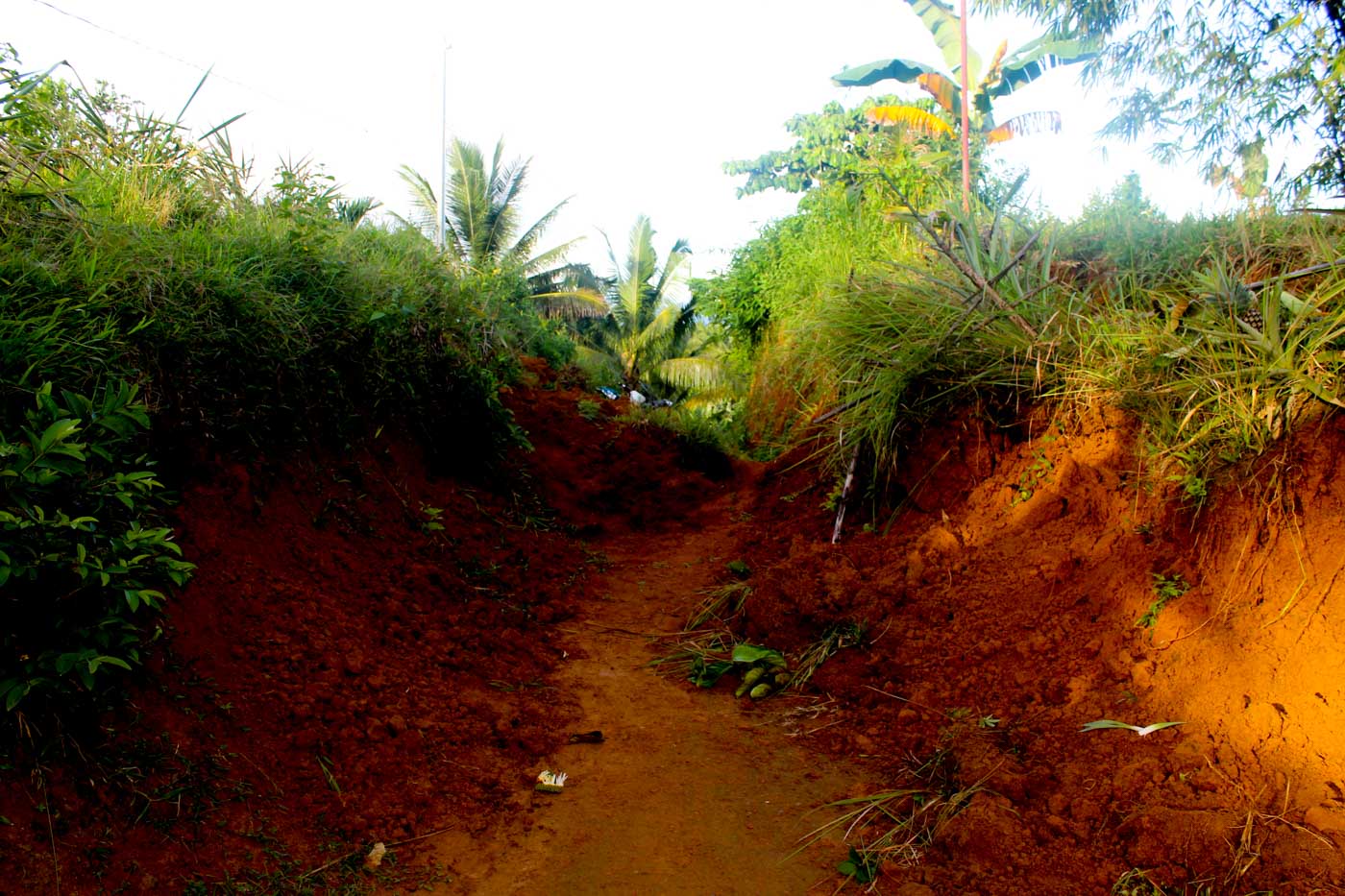 LEYTE, Philippines – Landslides triggered by a magnitude 6.5 quake that struck this province on Thursday have displaced at least 900 people in the uphill village of Hiluktugan in Carigara town, local authorities said.

Twenty-six people were injured as recorded by the hospitals in Carigara, including two infants from the villages of San Isidro and Irahan. The infants were hit by hollow blocks dislodged by the tremor, according to Carigara municipal disaster risk reduction officer Alejo Urmeneta.
Carigara has set up temporary shelters inside schools for the displaced residents, where relied goods were distributed to the evacuees. (READ: IN PHOTOS: Leyte quake aftermath)
According to local officials, it was the first time for the town to experience such a strong earthquake, as well as a landslide of such magnitude.

"Diri kami makabakdaw, duro an amon kahadlok han akon misis ngan mga anak.  Naka bati kami hin kadako nga tunog. Pag abri ko han purthan, nakita ko an nagkakaliding nga tuna han bukid tipakadi ha amon barangay," Hiluktugan Chairman Narciso Anos told Rappler.
(We could not stand up; me, my wife and children were very frightened.  We heard a loud sound.  And as I opened the door, I saw part of the mountain rolling down directly to our village.)
Anos added, "We lost all of our belongings but I am still happy that we were able to survive the landslides."
The main road of Hiluktugan village were closed to motorists. Classes were suspended.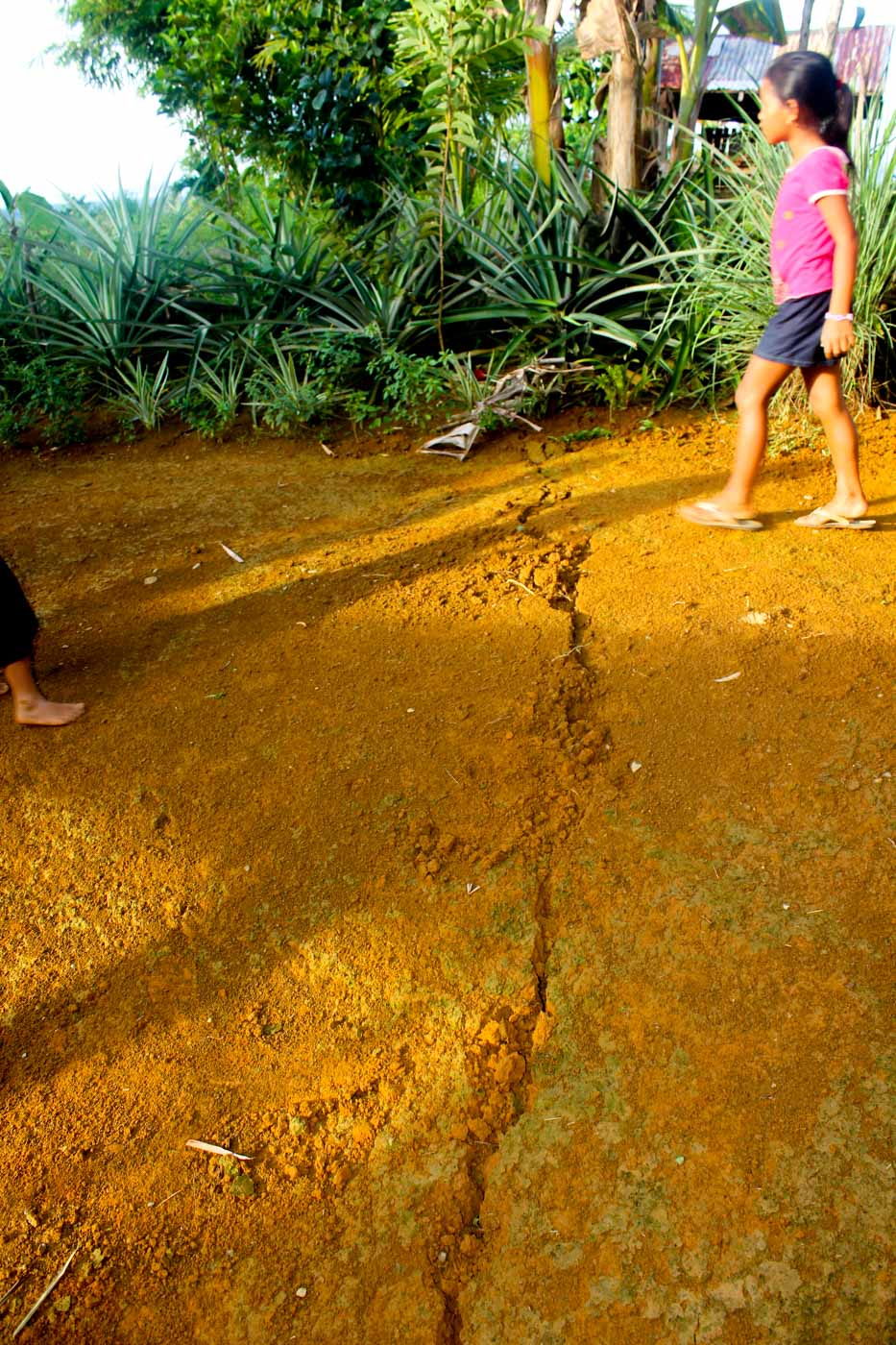 Army troops and local rescuers started clearing operations, and started evacuating residents from more uphill villages as aftershocks continued to hit Leyte.

Rescue efforts, however, were hampered by continuous rain and a heavy fog over the area. Power outages and the aftershocks caused the delay in the delivery of goods and emergency aid.
"We are still monitoring other villages and we urged people living either in high risk areas to move to safer ground," Urmeneta said. (READ: 2 dead in strong Leyte earthquake)
Municipal engineers were tasked to inspect schools and other government buildings, especially those converted into evacuation areas.
"We had a lot of tremors over a couple of months but usually it's done afrer a single tremor. This is nothing like that," Urmeneta said.
Urmeneta added, "We are very fortunate that the damage is relatively minor."
Town authorities have asked the Department of Health (DOH) to provide stress debriefing session to residents, especially children, to cope with trauma caused by the earthquake. – Rappler.com