Bureau of Customs Commissioner Nicanor Faeldon writes to President Rodrigo Duterte to investigate the issue. Malacañang has yet to respond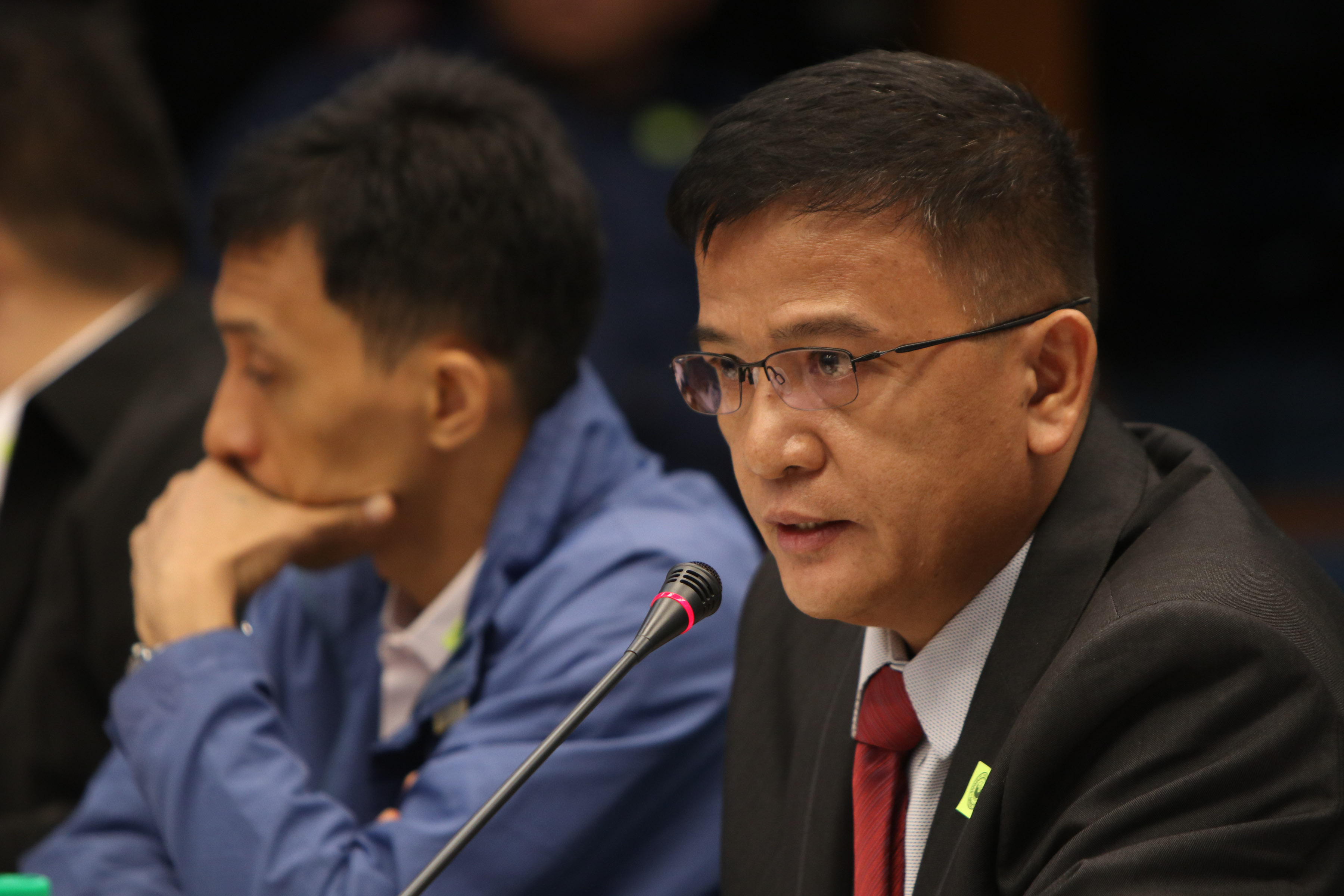 MANILA, Philippines – The Bureau of Customs (BOC) has asked President Rodrigo Duterte to investigate the questionable entry of P6.4 billion worth of shabu from China.
BOC Commissioner Nicanor Faeldon said he wrote to Duterte to request a "thorough investigation" of the issue, which has been the subject of investigations of both houses of Congress.
"I have also written letter to the President requesting another committee for a full-blown investigation of this case. I really want this investigated up to the last detail. I want the truth to come out," Faeldon told reporters ahead of the Senate blue ribbon investigation on Monday, July 31.
Malacañang has yet to respond to Faeldon's request. 
Faeldon has also requested the World Customs Organization, an intergovernmental group aiding in customs administration worldwide, to conduct a separate probe.
"It has the best technical expertise to determine the issues of [risk] management system, smuggling and everything. [It] has already responded to me, they've already assigned in charge of enforcement customs fraud to conduct investigation," Faeldon said.
In May, the BOC seized 604 kilos of shabu, valued at P6.4 billion, in two warehouses in Valenzuela City upon the tip of the General Administration of China Customs. Authorities found shabu (methamphetamine hydrochloride) hidden in 5 metal cylinders.
Lawmakers and senators, however, questioned the entry of the shipment, citing possible "malfeasance, misfeasance, and nonfeasance of BOC officials and employees."
Faeldon told the Senate panel on Monday that he takes "full responsibility" for all the "actions and inactions" of the bureau. – Rappler.com