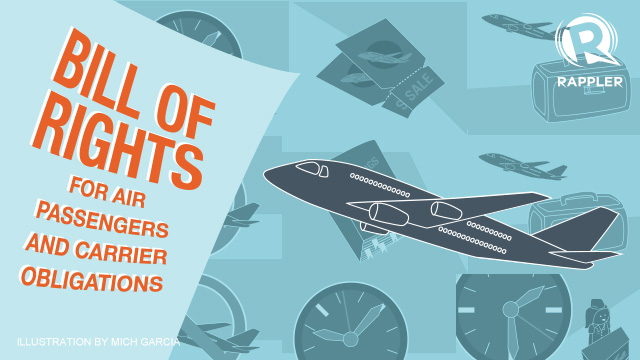 The Aquino government wants to standardize the practices of commercial airlines — both local and foreign — to address growing complaints that customer benefits are being sidelined in pursuit of profit. On December 10, the transportation and trade departments jointly issued the Air Passenger Bill of Rights, which aims to protect travelers from what are perceived to be abusive practices, including overbooking, rebooking, ticket refunds, cancelled and delayed flights, lost luggage and misleading advertisements on fares.


Read on Rappler the 6 rights airline passengers have.
Read more on Rappler.