This is AI generated summarization, which may have errors. For context, always refer to the full article.
The free tuition policy will not cover graduate students and those studying in UP's law and medical schools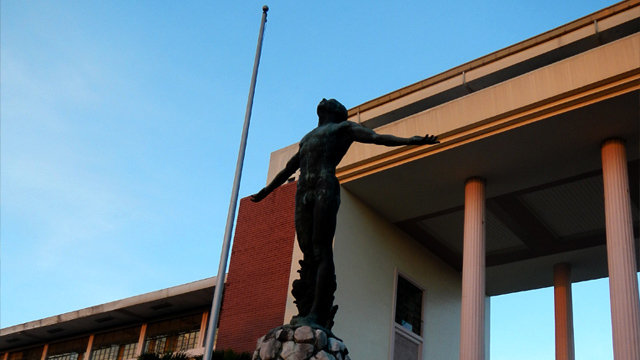 MANILA, Philippines – All undergraduate schools under the University of the Philippines (UP) system will not be collecting any tuition and other school fees for the first semester of school year 2017 to 2018.
UP president Danilo Concepcion approved Memorandum Number PLDC 17-21B on Monday, August 7. The document was publicized on Tuesday, August 8.
The new policy takes effect immediately while the government is still crafting the implementing rules and regulations for the newly signed free tuition law.
According to the memorandum, all Filipino undergraduate students in UP will receive free education, except for the following:
Students who fail to comply with the admission and retention requirements of the university
Students who have already attained a bachelor's degree or a comparable undergraduate degree from any public or private higher education institution
Students who fail to complete their bachelor's degree or comparable undergraduate degree within a year after the period prescribed in their program
Students enrolled in UP's graduate programs as well as law and medical schools
Those not covered by the memorandum, however, may either apply for financial assistance, discount under UP's Socialized Tuition System, or scholarship.
Currently, UP's system of enrollment requires students to be assessed for their tuition collection status. With the new policy, the tuition and other fees assessment of qualified UP students will be set to zero.
Those who have been assessed for the tuition collection but have not yet paid will be reassessed in accordance with their unit's enrollment process.
Students who have paid will get a refund, though a separate set of guidelines will be issued for this.
Previously, only UP campuses in Diliman, Los Baños, and Manila were implementing the free tuition policy.
Read the full memorandum for the UP system below:
– Rappler.com