The showdown continues until the final vote --- expected to happen on the 3rd week of December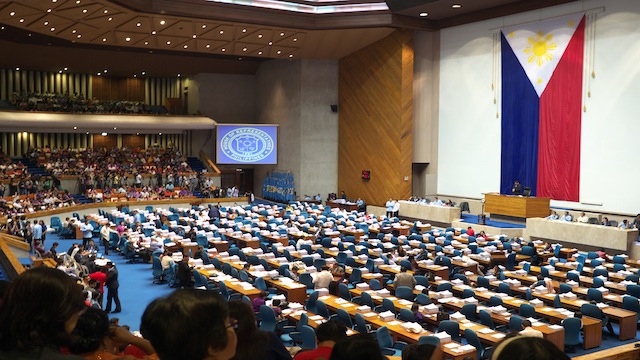 MANILA, Philippines – The showdown between the supporters and critics of the Reproductive Health bill is far from over. The House of Representatives has passed the bill on second reading, but its critics are not giving up.
They said they will work hard to get the numbers when the House votes on the bill on third and final reading next week.
Rappler Carmela Fonbuena reports.
In a historic vote that lasted 6 hours, the House of Representatives approves the Reproductive Health bill on second reading, the most difficult stage of the legislative process.

The 14-year-old advocacy to provide RH services – including free contraceptives to the poor – is now a step away from final approval in the House.

The vote happens 9 days after President Aquino called the House members to Malacañang and told them he wants the RH bill passed.

It was a difficult road to victory – a war inside and outside Congress.
The Catholic Church and its allies in the House stood their ground against the bill.
Manny Pacquiao is pro-life, Manny Pacquiao votes no to the RH Bill
MANNY PACQUIAO, SARANGANI REPRESENTATIVE
And in spite of Aquino's strong push, it's a close vote – a victory by only 9 votes.

The showdown continues until the final vote — expected to happen on the 3rd week of December.
Imagine 9 votes lang and all the arsenal of government was here.
RUFUS RODRIGUEZ, CAGAYAN DE ORO REPRESENTATIVE
You have to expect na mas magiging intense lahat ang lobby nito
NEPTALI GONZALES II, MAJORITY LEADER
The Senate, too, will vote on the measure on the same week.
PIA CAYETANO, SENATOR
I'm excited that we have oppornity that we have chance to duplicate this success and this joy that many of women fighting for RH .. we'll replicate it on Monday.
It's the big make or break week for RH Bill– one that pits the country's President against the powerful Catholic Church.

No camp can claim victory yet.

Carmela Fonbuena, Rappler, Manila – Rappler.com