(UPDATED) The Ombudsman joins the list of government agencies investigating the wealth of Comelec Chairman Andres Bautista, after his estranged wife claimed he amassed P1 billion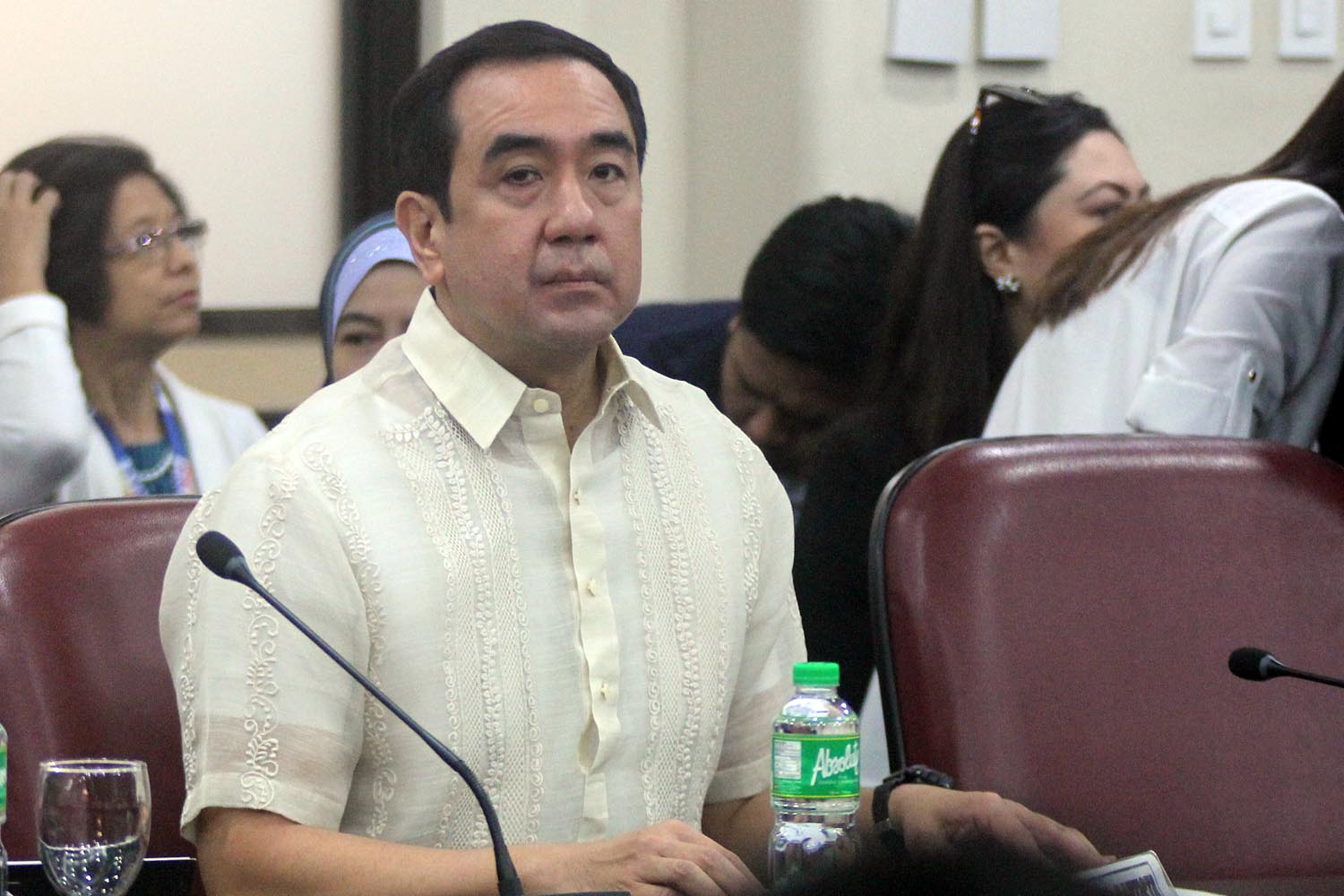 MANILA, Philippines (UPDATED) – The Office of the Ombudsman began its fact-finding investigation into the alleged unexplained wealth of Commission on Elections (Comelec) Chairman Andres Bautista.
The Ombudsman will look into the allegation that Bautista did not truthfully declare his wealth in his Statement of Assets, Liabilities, and Net Worth (SALN), a reliable source confirmed to Rappler.
The Comelec chief's estranged wife Patricia Bautista has already been summoned by investigators. Patricia was at the Office of the Ombudsman last Friday, September 15, the source added. (READ: The making of a scandal: Comelec chair Andy vs Patricia Bautista)
Patricia's spokesperson Lorna Kapunan confirmed the information, saying her client indeed went to the Office of the Ombudsman on Friday after receiving a subpoena.
"Out of respect to the Ombudsman, we brought our client. We informed them there is already an investigation being conducted by the NBI and therefore we don't want to preempt whatever the results will be," Kapunan told reporters.
The Department of Justice (DOJ), through the National Bureau of Investigation (NBI), is already investigating Patricia's claims that her husband has P1 billion in unexplained wealth. Bautista declared a net worth of P176.3 million in his 2016 SALN.
The Bureau of Internal Revenue (BIR) is also conducting its own probe into possible tax liabilities not only of Bautista, but also of the Bautista couple's friend, lawyer Nilo Divina.
Divina is implicated because according to Patricia's affidavit, the Comelec chief received commissions from the Divina Law Firm which supposedly has government clients. Patricia accused Bautista and Divina of conspiring so that her husband could benefit from his Comelec position. (READ: LIST: Bank accounts, properties the Comelec chief must explain)
Patricia accused her husband of having millions in several peso and dollar accounts in different banks. Bautista also allegedly has undeclared properties in Bonifacio Global City and in California, as well as investments in 3 foreign companies.
The exposé is being linked to possible fraud in the 2016 elections because Patricia also claimed there were red flags in almost daily deposits not higher than P500,000 into Bautista's bank accounts in 2016. The Anti-Money Laundering Council (AMLC) is already investigating the bank deposits.
An impeachment complaint against Bautista is also set to be heard by the House justice committee. – Rappler.com