Manila police will invite for questioning John Paul Solano, the medical technologist who found the body of the UST law student suspected to have died from fraternity hazing injuries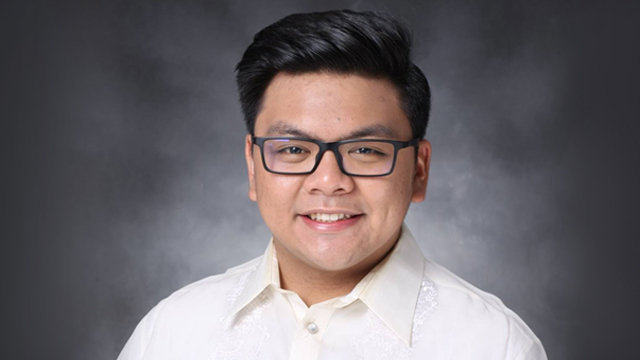 MANILA, Philippines – The medical technologist who supposedly found the body of slain law student Horacio Castillo III in Tondo, Manila, and brought him to the Chinese General Hospital is now considered a "person of interest" by case investigators. 
The Manila Police District said on Tuesday, September 19, that John Paul Solano will be invited for questioning and will be asked to produce a sworn statement. (Initial reports identified him as John Paul Sarte. Sarte is his middle name.) 
Castillo is believed to have died from injuring sustained during hazing rites of the Aegis Juris Fraternity on Sunday, September 17. (READ: Aegis Juris, the UST frat allegedly behind latest hazing death)
Sources with access to the fraternity said Solano is also a member of Aegis Juris. Rappler was provided screenshots of photos from the fraternities' Facebook account before it was deactivated. These include photos of Solano. We are withholding publication of the photos pending verification. (READ: Aegis Juris fraternity members barred from entering UST)
In the initial statement he gave the police on Sunday, Solano said he found Castillo's body on a pavement, covered with a blanket, in the corner of H. Lopez Boulevard and Infanta Street in Balut, Tondo, Manila, at about 7:50 am Sunday. He said he was then buying a cigarette. 
Solano said he flagged down vehicles passing by the area to bring the then-unidentified victim to the hospital until a red Strada stopped to help him out. He brought Castillo to the Chinese General Hospital, where he was declared dead on arrival at 9:21 am.
The police got Solano's statement before he left the hospital. 
On Sunday night, Castillo's parents received an anonymous text, tipping them about their son's whereabouts. The Castillos found their son's remains at the Archangel Funeral Home in Sampaloc, Manila, bearing bruises in both arms, cigarette burns, and candle wax drippings all over his body. – Rappler.com