Albay Rep Edcel Lagman apologizes for announcing that the bill has been signed into law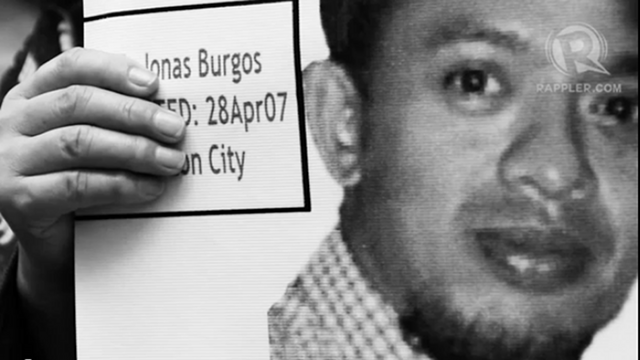 MANILA, Philippines – Saying he got over-enthusiastic, Albay Rep Edcel Lagman clarified Thursday, December 20, that President Benigno Aquino III has not yet signed the "Desaparecidos Bill" into law.
On Thursday morning, Lagman, principal author of the bill, announced in a press statement that the President already signed the bill into law on Wednesday, December 19. 
"The first statute in Asia criminalizing enforced disappearance as a separate offense was signed into law by President Benigno Aquino III on 19 December 2012," the statement read. 
But Malacañang officials have denied this. (Editor's note: We earlier ran a story that the law has been signed, quoting Lagman.)
Lagman apologized, saying that he got the information from a Malacañang source whom he refused to identify.
"It's possible that it was about to be signed but it was not signed. When I got the information, I was told that it had been signed. That's why I was even given the Republic Act number. Probably the report I got was not that accurate," he told Rappler. 
"I am sorry. I was enthusiastic to announce that finally we have a law that is the first of its kind in the field of human rights in Asia," he added. 
The draft Anti-Enforced or Involuntary Disappearance Act of 2012 makes enforced disappearance a crime punishable by life imprisonment. Without the President's signature, the bill could just lapse into a law. 
The bill states that a crime of enforced disappearance is considered committed if 1) a victim is deprived of liberty; 2) the perpetrator is the State or agents of the State; and 3) information on the whereabouts of the victim is concealed or denied.
It makes enforced disappearance a distinct crime separate from kidnapping, serious illegal detention, murder or any common crime.
Salient provisions 
Other key provisions of the bill, which has already been approved by the bicameral conference committee and now awaits the President's signature, are:
Declaring an "order of battle" unlawful. An order of battle is a document made by the military or police listing the names of persons and groups perceived to be enemies of the state, which it considers "legitimate targets as combatants."
Recognizing the right to communication of any person deprived of liberty to inform his or her family, friend, relative or lawyer or human rights groups about his or her whereabouts and condition
Requiring concerned public officers or private individuals to immediately issue a written certification to an inquiring person or entity on the presence or absence of the disappeared or provide information on his or her whereabouts
Providing free access to a periodically updated register of all detained or confined persons to those who have legitimate interest in the information recorded in the register which the Act requires to be maintained in all detention facilities
Holding liable the immediate commanding officer of the military unit or the immediate senior police official for acts that led to the commission of enforced disappearance by his or her subordinates
Requiring courts and government agencies to prioritize proceedings related to the issuance of writs of habeas corpus, amparo and habeas data
Mandating investigating officials or employees who learn that the subject of their investigation is a victim of enforced disappearance to disclose such information to his or her family, lawyer or human rights organization
The bill imposes a penalty of life sentence equivalent to 20 years and one day to 40 years imprisonment to perpetrators of enforced disappearances. – Rappler.com

Approved Bicameral Conference Committee Report on Involuntary Disappearance Bill