Police Superintendent Lito Cabamongan is fired after the PNP's Internal Affairs Service found him guilty of grave misconduct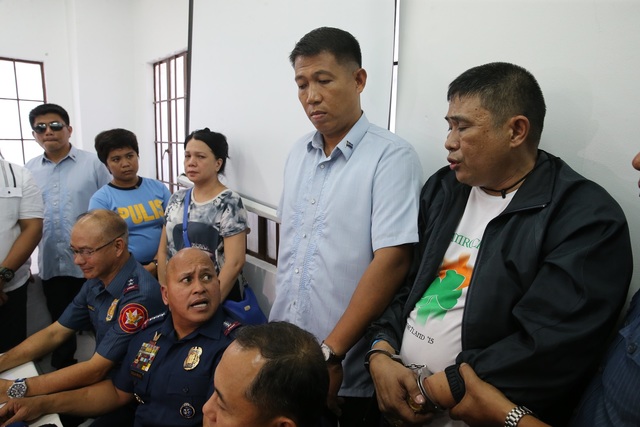 MANILA, Philippines – Philippine National Police (PNP) chief Ronald dela Rosa fired a police superintendent for getting caught smoking methamphetamine or shabu, the PNP announced Friday, October 6.
Lito Cabamongan was dismissed from service on September 1 after the lawmen's Internal Affairs Service (IAS) found him guilty of grave misconduct for violating the Dangerous Drugs Act.
"The use of prohibited drugs by the respondent violated the norms of conduct for public service. By the use of illegal drugs, the respondent committed conduct unbecoming of a PNP personnel," his dismissal notice read, dated September 1.
He headed the Alabang satellite office of the PNP Crime Laboratory. Cops caught him blazing in a pot session in Las Piñas last March.
According to his dismissal order, he defended himself by saying he was there for an operation. As a crime lab official, however, operations are not part of his job description.
When he was asked for operation documents as proof, he couldn't give any. Investigators made sure to relieve him after he tested positive to drugs in his urine test.
"The image of the PNP is mirrored in the conduct of personnel who work thereat. Thus the conduct of the person serving the PNP must at all times, be characterized by propriety and decorum, and above all else, be above suspicion so as to earn and keep the respect of the public," read the last few lines of his dismissal notice.
A neuro-psychiatric test conducted on him showed that he is suffering from psychosis due to substance abuse.
Cabamongan's relief comes at a time when the PNP has been embroiled in controversy after some among their ranks at the Caloocan city police have been accused of mercilessly killing defenseless suspects in operations. 
They have since been temporarily relieved from service too, with their administrative cases still being heard. (READ: PNP internal probe finds that cops conspired to murder Kian)
An entire police precinct was also let go after a few members of their force were caught on camera apparently robbing the home of an elder resident. – Rappler.com