The Castillo family blames Aegis Juris for the mistake, as the fraternity failed to update its documents at the Securities and Exchange Commission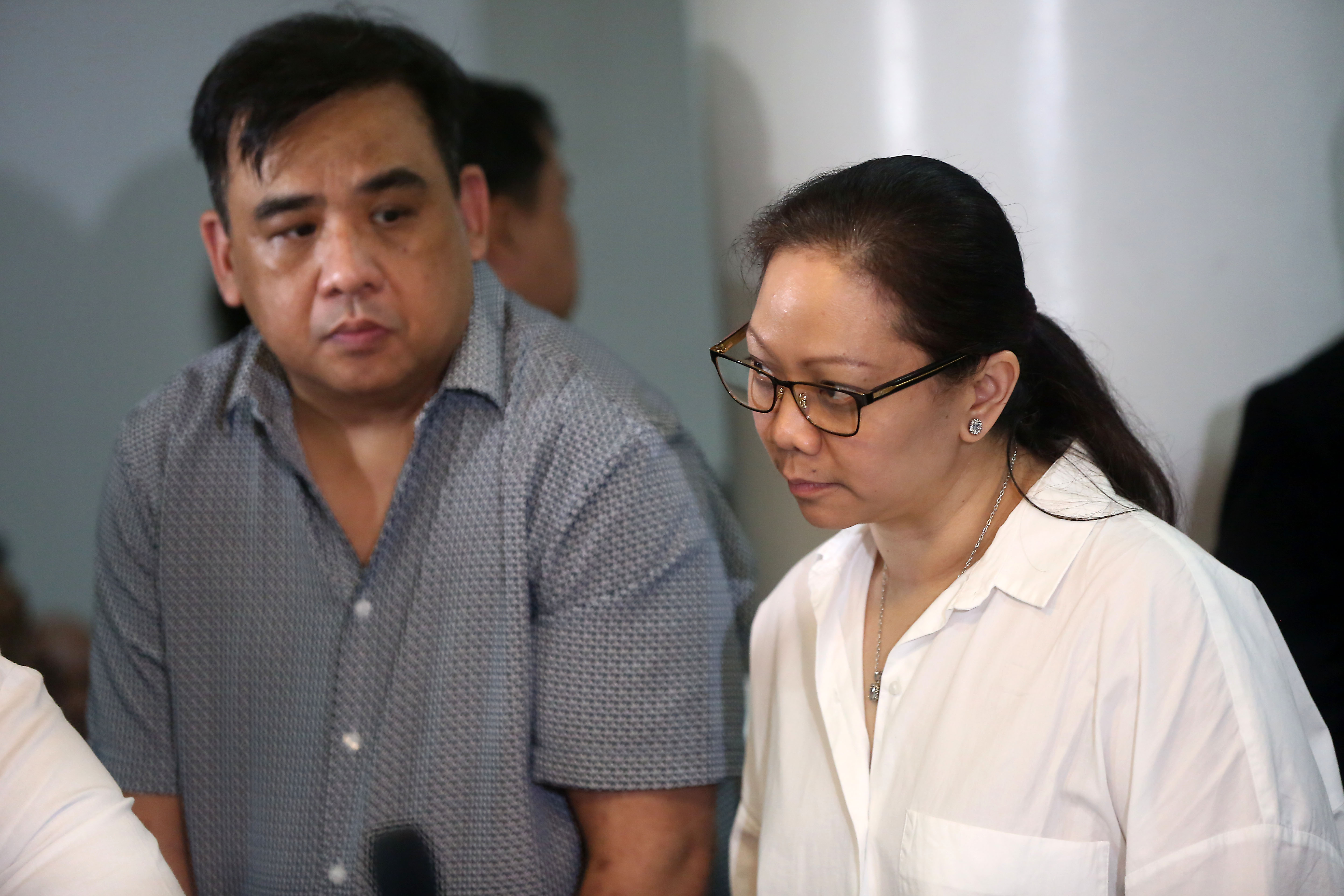 MANILA, Philippines – The family of Horacio Castillo III on Monday, October 9, has submitted a list of 40 names linked to the University of Santo Tomas and the Aegis Juris fraternity they accused of violating the Anti-Hazing Law.
It included the name of UST Faculty of Civil Law Nilo Divina.
There was only one problem: One of the 40 accused has been dead already for 2 years.
This was announced by lawyer of John Paul Solano, Paterno Esmaquel, after reading the supplemental affidavit of the Castillos against his fraternity brothers.
"They included a deceased person almost 2 years ago: Provincial Prosecutor Emanuel Velasco," Esmaquel announced during the continuation of the Department of Justice (DOJ) preliminary investigation on the deceased Castillo's case.
"He is already peacefully resting. It's not proper that they will include a deceased person as one of the respondents," he said.
Replying to Esmaquel's report, Lorna Kapunan, lawyer of the Castillo family, said Aegis Juris is to blame as they only pulled out the names they filed criminal charges against through the fraternity's articles of incorporation posted at the Securities and Exchange Commission (SEC).
"Maybe they should amend their articles of incorporation…Unless they do not know this every year there is a general information sheet [provided by SEC]," Kapunan said. (READ: Castillo family to include Divina, UST officials in criminal complaint)
Nonetheless, Kapunan apologized to the  for the oversight, saying it was not their intention to blacken the memory of a dead and resting person. 
Meanwhile, not a single suspect has been put to jail for the killing of the boy popularly called 'Atio'.
John Paul Solano had claimed that he was only called to help by his fraternity brothers who were part of the controversial hazing, and told to lie to authorities afterwards.
Solano had promised to immediately name the fraternity brothers he saw the night Castillo died during the DOJ preliminary investigation, but since the Manila Police District (MPD) had asked for an extension in including more pieces of evidence in their case, he deferred the revelation.
He is expected to share his affidavit on or before October 24, the deadline set by the DOJ panel. – Rappler.com