Thousands of commuters find are stuck in gridlock, with a portion of the Carlos P. Garcia Highway closed since Friday, October 6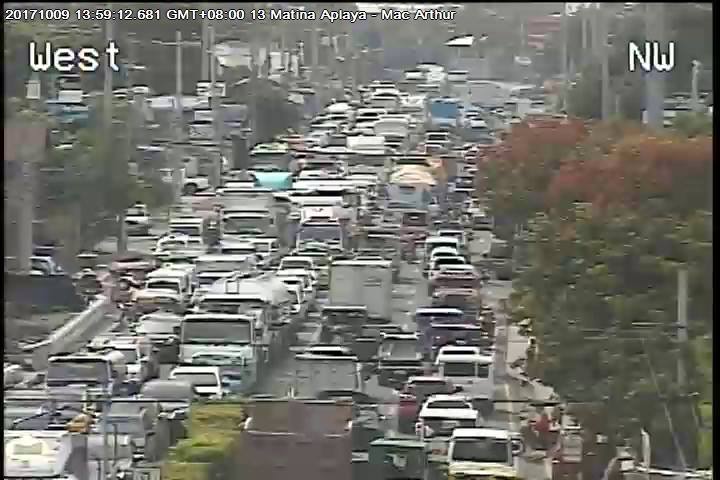 DAVAO CITY, Philippines – A "minor" landslide along a portion of a highway here has caused a gridlock on the city's major thoroughfares for days.
What usually took half an hour of commute has stretched to hours of travel as the Department of Public Works and Highways (DPWH) XI closed a portion of the Carlos P. Garcia Highway, one of the roads that comprise the Asian Highway Network.
Heavy rain on the night of October 5 caused a landslide along the said highway, prompting the DPWH and the local government to bar heavy vehicles from plying the road.
The landslide, considered "minor" by authorities, became a prelude to a monstrous traffic buildup especially on Gen. Douglas MacArthur Highway, as 10-wheeler trucks and buses now have to be rerouted from their normal path.
Since Friday, October 6, thousands of motorists and commuters here have found themselves stuck in gridlock. Some of them vented their ire on social media, asking the local government to already open the affected highway.
But as of Monday, October 9, the local government said the road would remain closed as soil stabilization operations have yet to be completed.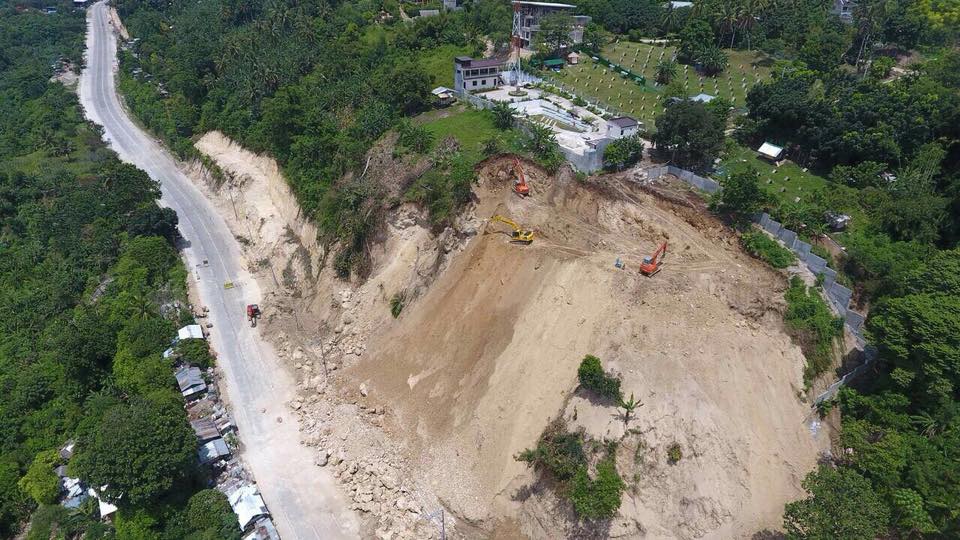 "The public is advised to leave for work and school earlier than usual, and plan travel schedules accordingly to avoid traffic inconvenience," the city information office said in a statement.
City information officer Jefry Tupas said buses will be deployed for passengers who may be stranded due to the current traffic situation.
He said bus deployment will begin at 3 pm on October 9, with a pick up point at Quezon Park fronting the city hall.
The buses, he said, are for the passengers going to the north and south areas of the city.
The occasional heavy rain here for months have been continued to threaten the local economy. In September, some 164 families were evacuated due to flooding caused by heavy rains.
The city government here has prompted residents living in landslide-prone areas to evacuate.
This is the second time the highway was reported to have been affected by a landslide. On July 13, the DPWH XI had to clear the road of debris falling from a portion of Shrine Hills, an area designated as a protected zone by the city council in 2013. – Rappler.com