The camp of former Batuan vice mayor Jaime Decasa will file a motion for reconsideration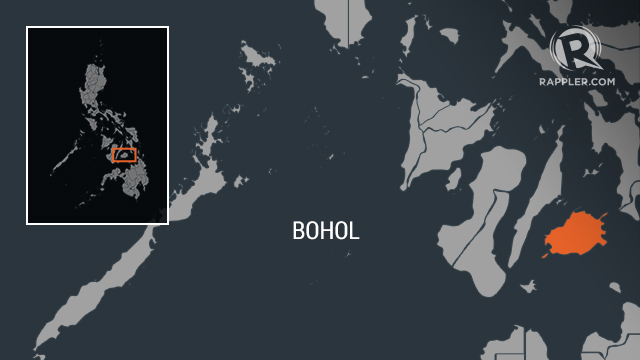 BOHOL, Philippines – A trial court here has sentenced a former town vice mayor to life imprisonment after it found him guilty of selling shabu or methampethamine.
The court also ordered Jaime Ingles Decasa, former vice mayor of Batuan town in this province, to pay a P500,000-fine for violation of Section 5 of Republic Act 9165, or the Comprehensive Dangerous Drugs Act of 2002. 
Regional Trial Court (RTC) Branch 4 Presiding Judge Sisinio C. Virtudazo, however, absolved Decasa of illegal drug possession charges.
The "legality of the buy-bust operation should be upheld since the inconsistencies of the testimonies of the NBI agents and the irregularity of the search refer only to the events after the buy-bust," the judge said in a 19-page ruling. 
On March 11, 2014, agents of the National Bureau of Investigation (NBI) arrested Decasa during a buy-bust operation at his residence in Tagbilaran City. 
A search of Decasa's house yielded packs of shabu, which the NBI estimated to be worth P3.7 million, the biggest drug haul in Bohol in 2014. 
While the court upheld Decasa's conviction for the illegal sale of the prohibited substance, it voided the legality of the NBI's subsequent search.
According to Decasa's lawyer, Brian Gaviola, his client will file a motion for reconsideration, and if such would fail, they will elevate their case to the Supreme Court.
Blast from the past
In the late 1990s, Decasa was elected vice mayor of Batuan town, located 51 kilometers northeast of the capital city of Tagbilaran. He was reportedly groomed by his family to be the next mayor of the town.
Decasa came from a family of politicians – his father, uncles, and grandfather had alternately ruled Batuan as mayor. 
His great grandfather, Manuel Decasa, was instrumental in establishing Batuan as a new town in Bohol in 1903 when it was separated from its mother town, Bilar.
Decasa's political career came to an abrupt end after he was implicated in the alleged murder of a political rival's supporter.
In 1999 Decasa, then Batuan's second highest official, shocked the people of Bohol when he suddenly defected to the New People's Army (NPA). 
His defection to the rebel movement was hailed at that time as a victory for the NPA operating in Bohol.
Eventually, the politician-turned-rebel returned to the government, which was big news at the time. In 2014, Decasa again surfaced in the news, this time as a suspect in the NBI's buy-bust operation. – Rappler.com