(UPDATED) President Rodrigo Duterte also orders government workers, especially those in the Communications Office, to 'never exaggerate, never misinterpret, never agitate as you communicate our platform of governance'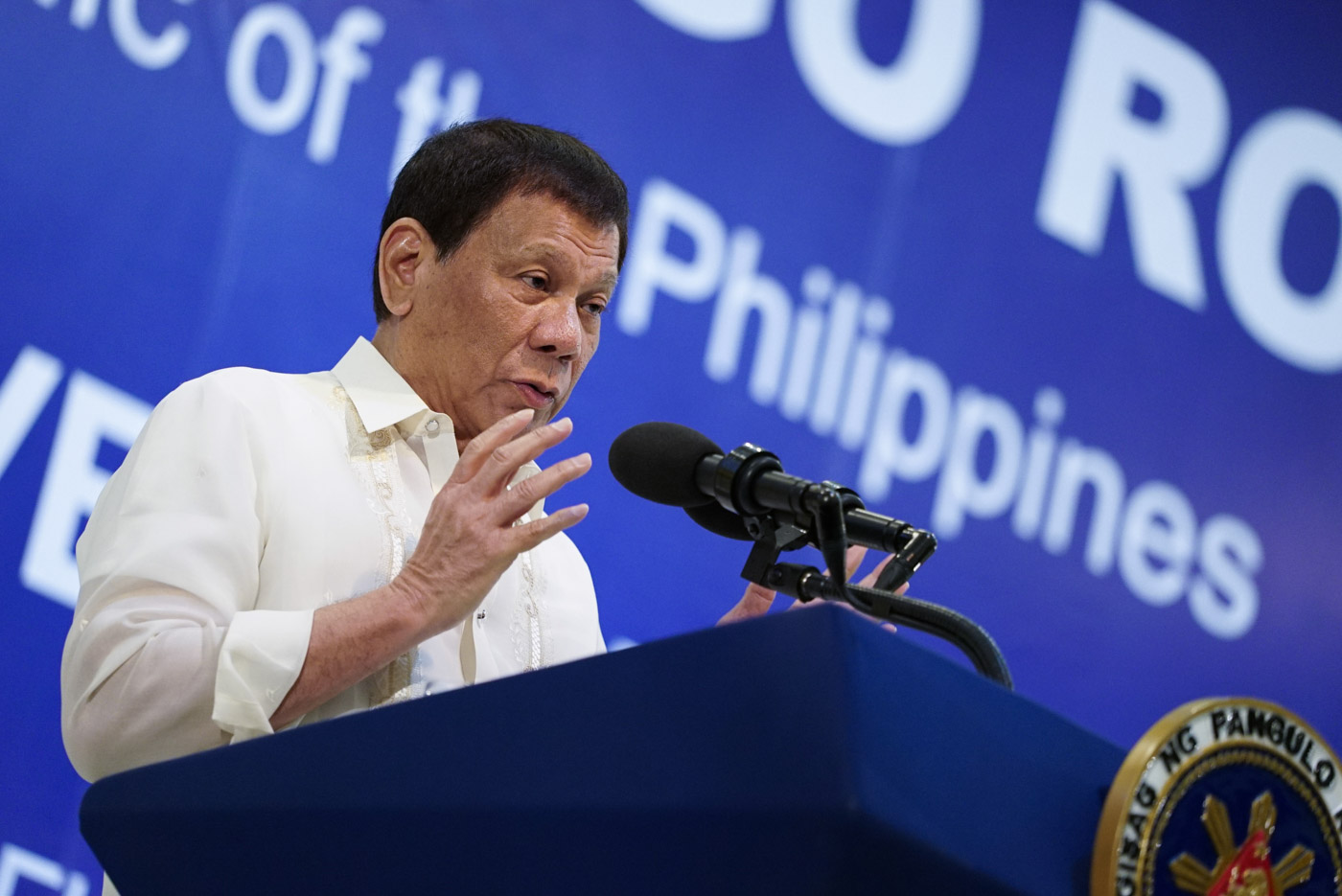 MANILA, Philippines (UPDATED) – President Rodrigo Duterte on Thursday, October 12, urged the media to always tell the truth, even as his allies have been accused of peddling fake news.

"Never, never lie because we are not up to it anyway," Duterte said at the relaunching of the Malacanang Press Briefing Room in the New Executive Building on Thursday.

Duterte added that he had been tempted to "blurt out" many things in the past, but had to restrain himself.

"There are truths which cannot be divulged just because it is the truth," Duterte said.

"God sees the truth but waits," he added.
He also told journalists to "never confuse your search for answers with the need to engage the public through sensationalized news and overpublicizing political propaganda."
In one of his more toned-down speeches with the media as among the subjects, the President recognized the importance of the media  in educating the public on his key reform – the shift to federalism.
"As we enter a new chapter in our nation's history, we need to foster a more vibrant relationship between the government and the press. The roe of media is vital if we are to successfully educate the people on constitutional reforms for federalism," he said, reading from a prepared speech that was followed by longer, impromptu remarks.
Duterte also called on government workers, including those in the executive's communications office, to disseminate truthful information.
"To my fellow workers in government, especially those who form part of the Communications Office, I enjoin you to remain committed to your duty to upholding the truth at all times. Never exaggerate, never misinterpret, never agitate as you communicate our platform of governance.  In other words, do not be arrogant," he said.

The event was attended by journalists and government officials, including Communications Assistant Secretary Mocha Uson, one of the social media personalities accused of spreading fake news through her popular Facebook blog. – Rappler.com