Speaker Feliciano Belmonte Jr insists that the ruling party is not harassing Garcia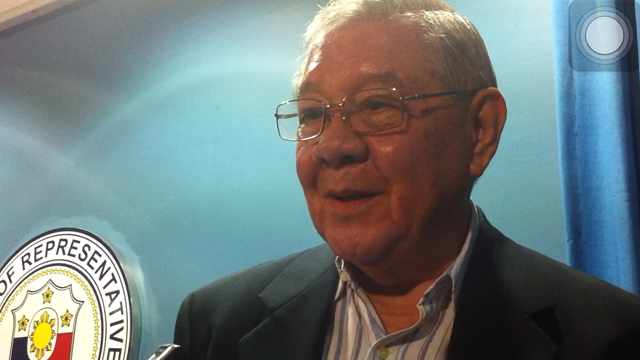 MANILA, Philippines – Don't politicize an administrative case.
Speaker Feliciano Belmonte Jr gave this piece of unsolicited advice to the United Nationalist Alliance (UNA), which is accusing the government of harassing suspended Cebu Gov Gwendolyn Garcia.
In an interview with reporters on Thursday, December 27, Belmonte said UNA is "injecting politics" into a "simple administrative case." UNA is led by Vice President Jejomar Binay.
"I think that they're trying to inject politics into it. It's a simple administrative case and I don't think anybody is harassed by the LP," said Belmonte, chairman of the ruling Liberal Party. 
On December 19, President Benigno Aquino III suspended Garcia for 6 months for grave abuse of authority. The case stems from a 2010 complaint filed by the late Cebu Vice Gov Gregorio Sanchez Jr, accusing Garcia of bypassing him in hiring contractual employees. 
Acting Cebu Gov Agnes Magpale had already taken her oath but Garcia remains holed up in the Capitol and even spent Christmas Day there.
Belmonte said that although he's a close friend of the Garcia family, the suspended governor must "let the course of justice do its job."
Garcia has asked the Court of Appeals to lift her suspension.
"I'm sure the Court of Appeals will be mindful of the fact that there's tension…and hopefully speed up their deliberations, " Belmonte said.
UNA has slammed the suspension as a "power grab" and a form of "political harassment, while the LP said her refusal to stand down was a mere ploy to get sympathy votes.  
Garcia was supposed to run for senator under the UNA slate but is now running as representative of the 3rd district of Cebu. 
Two days before Christmas, UNA bigwigs Binay, former President Joseph Estrada, and Senate President Juan Ponce Enrile flew to Cebu to show their support for Garcia.  – Rappler.com