'Lord, heal our wounded land!' says Cebu Archbishop Jose Palma as Catholics in Cebu also prepare for a major procession against extrajudicial killings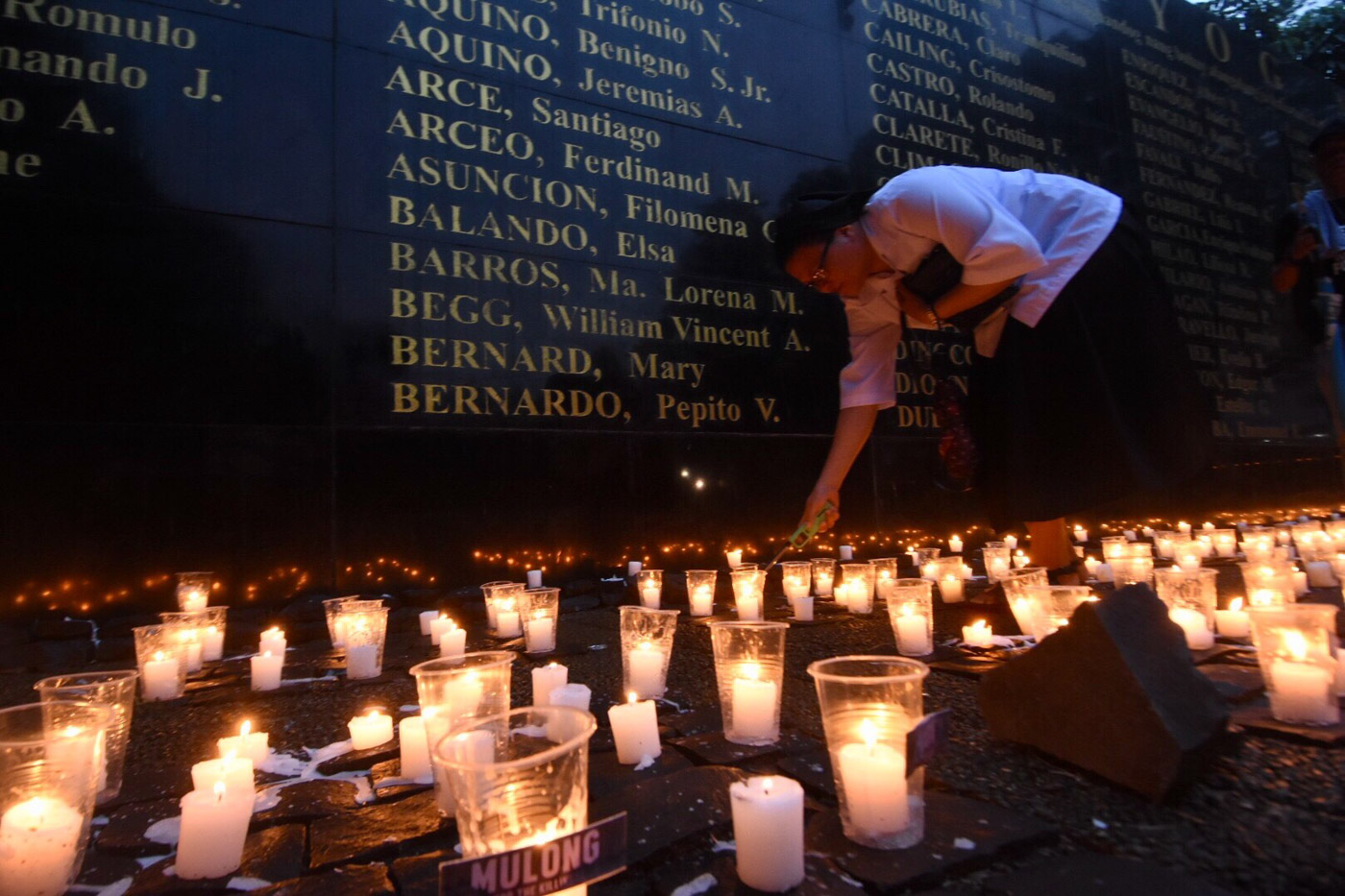 MANILA, Philippines – Cebu Archbishop Jose Palma made an appeal against extrajudicial killings (EJKs) ahead of a huge anti-EJK Mass and procession along the Philippines' historic EDSA highway on Sunday, November 5.
Catholics in Cebu will also hold a major procession against EJKs on Sunday. 
This "will start with a gathering at the Cebu Provincial Capitol grounds at 3 pm, to be followed by a solemn procession heading towards the Redemptorist Church for the celebration of the Holy Mass at 5:30 pm," according to Cebu Daily News. 
In a solidarity statement on Saturday, November 4, Palma explained that the Catholic Bishops' Conference of the Philippines "has exhorted us to gather in prayer, in particular, to ask for healing which is a stop to EJKs."
"While we support the program against drugs, we pray for healing that would put an end to the murder of the innocent," Palma said. 
"Let us then be one in our prayer for healing especially the healing of our consciences," he said.
"Sometimes our consciences have been blurred by selfishness and despair, had been dulled and deadened by indifference. May healing happen because we condemn what is immoral and we get involved especially in the rehabilitation of drug surrenderers like what we do in SuGod and Labang," Palma added.
'Lord, heal our land!'
Palma said he hoped the gathering for "Lord, Heal Our Land" Sunday would "be a desire for healing."
The Cebu archbishop said: "Let us be wounded healers to one another despite the difficulties that we experience in life. Let us pray for the healing of our consciences. Let us pray for the healing of our land. Lord, heal our land! Lord, heal our wounded land!"
Lingayen-Dagupan Archbishop Socrates Villegas earlier called on Catholics to join the events for "Lord, Heal Our Land" Sunday along EDSA on November 5. (READ: Villegas hits 'huling baraha' mentalit amid PH killings) 
For those not in Metro Manila, Villegas also appealed to priests to hold "Lord, Heal Our Land" Masses in the provinces as well.
Villegas explained: "Kapag nakakarinig tayo ng patayan, kapag nakakarinig tayo ng binabaril, hindi dapat nakakatuwa ito. Ito'y nakakalungkot (Whenever we hear about killings, whenever we hear about peope being shot, this isn't something joyful. This is something sad)."
"Subalit sasagutin natin ang bala sa pamamagitan ng kandila. Sasagutin natin ang kawalan ng pag-asa sa pamamagitan ng tunog ng kampana ng pag-asa (But we will respond to bullets using candles. We will respond to despair using the sound of bells of hope)," the archbishop added.  – Rappler.com