The retired bishop, who died at the age of 80, will be laid to rest on December 4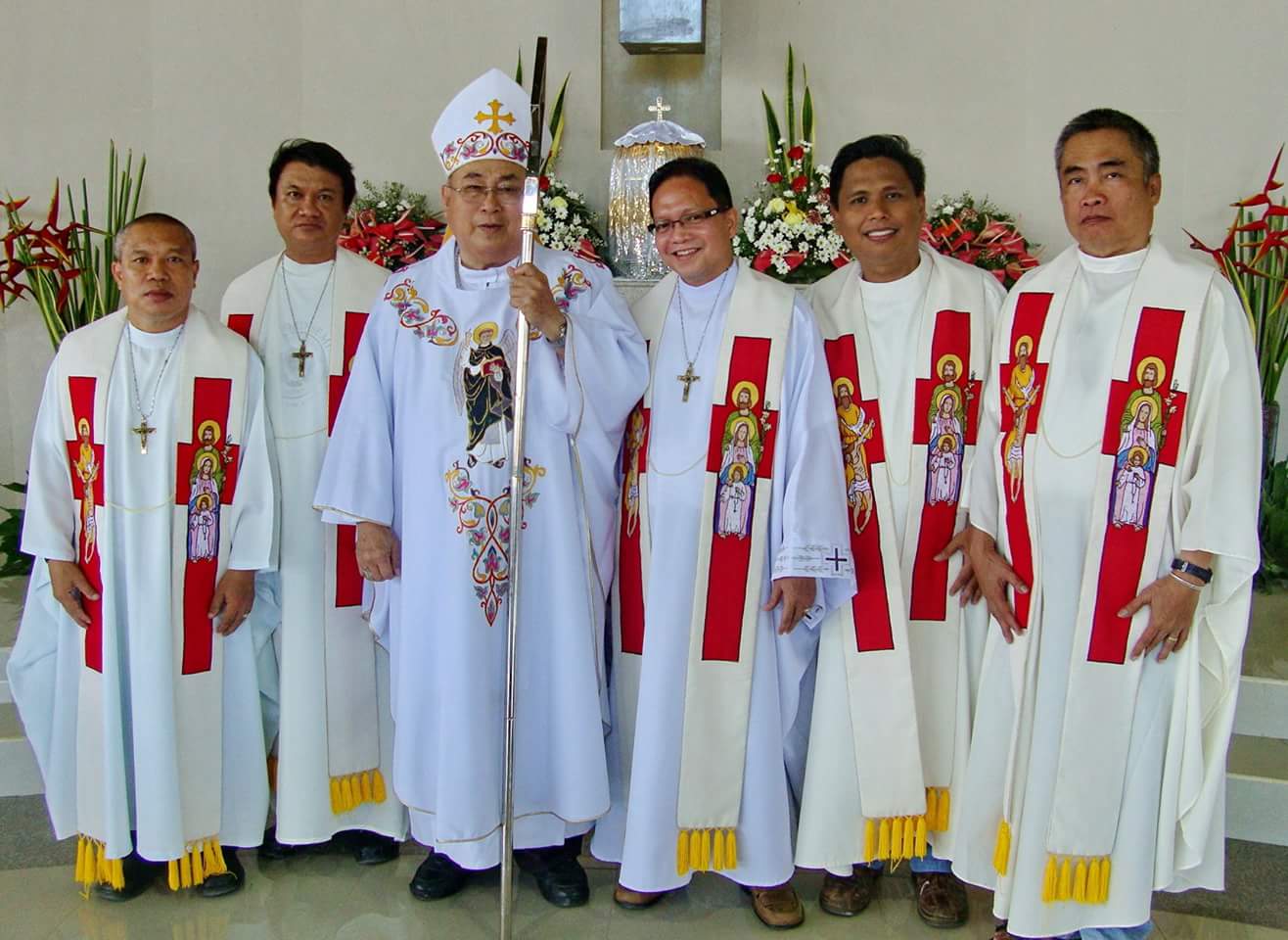 BOHOL, Philippines – Catholics are mourning the death of Bishop Emeritus Christian Vicente Noel, who died on Sunday, November 26.
Noel had just turned 80 last November 17.
Bishop Alberto Uy of the Diocese of Tagbilaran said Noel died at the Perpetual Succour Hospital in Cebu City at 2:44 am on Sunday.
According to reports, he succumbed to complications from a lingering illness.
Named bishop emeritus of the Diocese of Talibon in Bohol which he had nurtured for over 27 years since it was established on January 9, 1986, Noel was an outspoken religious leader who was noted for his anti-gambling advocacies.
"[I am] asking everyone to pray and offer masses for his eternal repose," Uy said in a Facebook post.
Outpouring of grief
News of Noel's death quickly spread online, with priests and parishioners expressing sadness.
"We cannot forget you, Bishop Noel, for your tenderness, fatherly shepherding [of] the little flock of Barangay San Miguel, Dagohoy, Bohol," reads a post on the Facebook page of San Isidro Labrador Parish.
"We would not be a parish if not because of you. That is why we are forever grateful to you."
Another parishioner also said: "Thank you bishop for helping our parish to become what it is now today. Daghan kaayong mga parokya natukod sa panahon sa imong katungdanan sa Diocese  sa Talibon (Many parishes were created during your time at the Diocese of Talibon)."
On Thursday, November 30, the bishop's remains will be brought to Bohol. The burial is set for December 4 at the Talibon Cathedral, located 93 kilometers from the capital city of Tagbilaran.
Bohol as home  
Although the late bishop was from Asturias town in Cebu and studied at the Seminario Menor de San Carlos in Cebu City, he was considered by Catholics here as an adopted Boholano, being their spiritual pillar for nearly 3 decades.
Noel was ordained in 1961, and in his early years as a priest, served in the parishes of Balamban and Bogo towns in Cebu and also in Cagayan de Oro City, where he became an auxiliary bishop in 1982.
Noel retired from the leadership of the Diocese of Talibon in 2013 after reaching the age of 75. He was succeeded by Bishop Patrick Daniel Parcon in 2014.
The Diocese of Talibon is in charge of nearly 720,000 Catholics, about half of Bohol's population. 
The other half of this predominantly Roman Catholic province is under the jurisdiction of the Diocese of Tagbilaran. – Rappler.com