The President says he will no longer respond to criticisms of his drug war by human rights groups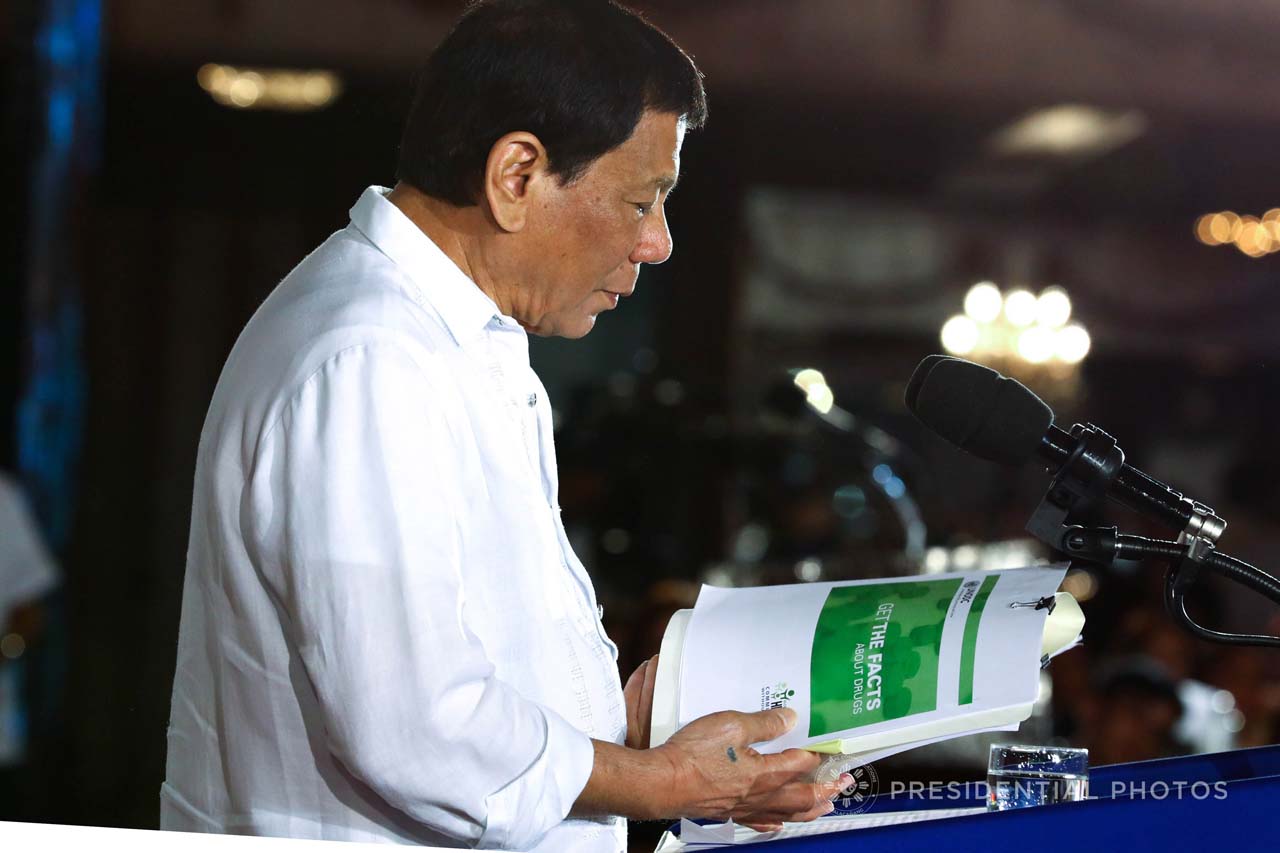 MANILA, Philippines – A new deadline for his controversial drug war?
Philippine President Rodrigo Duterte said on Wednesday, December 6, that he may need only just one more year to suppress drugs.
"Basta sabi ko sa droga (When it comes to drugs), I hope to finish the problem, maybe, just give me another year," he told new government appointees in Malacañang during their oath-taking ceremony.
Duterte then repeated his proposal to invite the United Nations Commission on Human Rights (UNCHR) to monitor police abuses as they implement the war on drugs together with lead agency Philippine Drug Enforcement Agency (PDEA).
Duterte had previously given himself until the end of his 6-year-term to suppress the country's drug problem. This was after he admitted that his 3-to-6-month deadline, which he set as a presidential candidate, was not doable.
He had said then that he had underestimated the extent of the spread of drugs in the country. 
In his Wednesday speech, Duterte also said he is no longer paying attention to any criticism thrown at him by human rights groups.
"It is a non-issue to me and I will not answer it anymore," said the President.

The President's latest remarks about the anti-illegal drugs campaign comes a day after he signed a memorandum order allowing the PNP to return to the drug war.
The same day, during a command conference, he had also named Deputy Director General Ramon Apolinario as the replacement of PNP chief Director-General Ronald Dela Rosa when the latter retires in January.
Dela Rosa has long been the face of Duterte's drug war. – Rappler.com