President Rodrigo Duterte says he received reports that some New People's Army members have been committing sexual abuse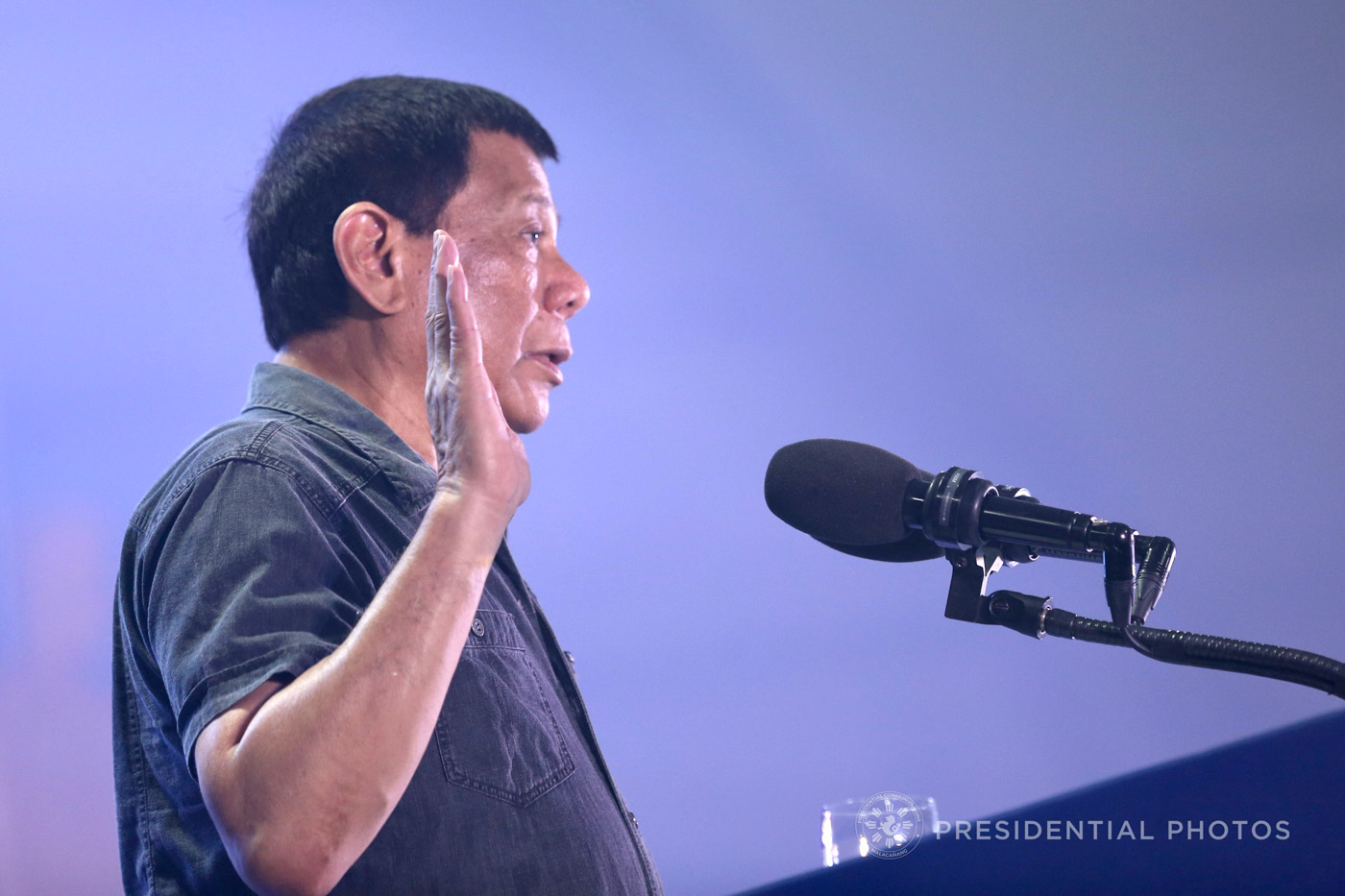 DAVAO CITY, Philippines – President Rodrigo Duterte on Sunday, December 17, threatened communist rebels whom he said were allegedly molesting women in the hinterlands.
Speaking at a gathering of the lesbian, gay, bisexual, and transgender (LGBT) community in Davao City, the President said he received reports that some of the rebels have been roaming around, "sexually abusing" women in the mountains.
"At 'yung iba ninanakaw ninyo ang asawa (They even steal wives)! Is that the kind of revolution? We have been fighting for 50 years,"  he said, referring to the New People's Army (NPA).
The President did not reveal where his information came from.
But Duterte, during his speech, warned the communist rebels that he would take a "strong" stand on the issue.
"If I catch you [doing that], I will treat you just like a drug lord – beyond that, you make your own guess," he said.
Duterte's latest tirade against the NPA comes after he signed a proclamation declaring it a terrorist organization.
Just recently, the President also cited atrocities committed by the NPA as one of the reasons why he wanted martial law to be extended in Mindanao. – Rappler.com