Recruitment firms owned by Filipino dummies are reportedly recruiting aspiring domestic workers in Mindanao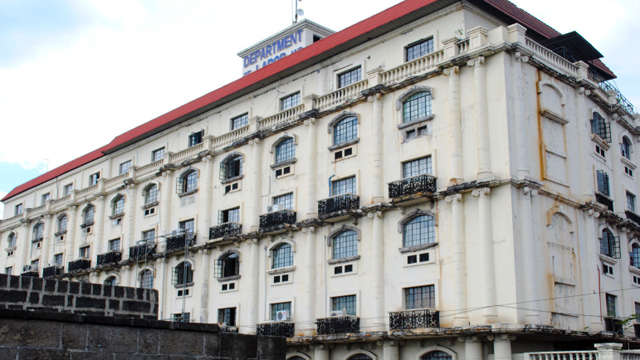 MANILA, Philippines – Local agencies committing illegal recruitment practices are becoming rampant, an expert warned.  
Migration consultant Emmanuel Geslani urged the Department of Labor and Employment (DOLE) and the Philippine Overseas Employment Administration (POEA) to look into the proliferation of local recruitment agencies that act as dummies for foreign agencies.

"Foreign-owned recruitment agencies using Filipino dummies are easing out Filipino-owned agencies, with their wide contacts in the Middle East and capturing most of the available applicants in Mindanao through the use of illegal agents," he said.  
This came from reports received from local agencies deploying household service workers (HSWs). According to these reports, agencies owned by foreign entities used by illegal agents are paid $500 for every applicant they are able to bring in. Women from Mindanao comprise most of the victims of the scheme. (READ: 'Slow' gov't process makes OFWs fall for illegal recruiters)
According to Geslani, the backers are mostly from the Middle East, some of whom are married to Filipino women to be able to conduct their business in the Philippines.
DOLE is currently conducting an internal cleansing and investigation of the irregularities inside POEA after they received continuous reports of illegal recruitment with some of their employees earning as much as P250,000 from it. 
This has prompted DOLE to suspend the processing of overseas employment certificate for two weeks in November.
POEA officer-in-charge and labor undersecretary Bernard Olalia said that this recent claim is another matter that they may separately investigate. 
Deployment of HSWs continues after it saw a steep rise of 70% in 2016. Some 194,973 domestic workers were deployed in 2015 while 275,073 flew out in 2016. 
Using POEA figures, a study by LBS Recruitment Solutions noted that the 2016 deployment is the largest batch in 25 years. 
The Middle East remains to have the strongest demand for HSWs, with Saudi Arabia, Kuwait and Qatar topping the list of destinations. 
Hong Kong is also one of the leading migration destinations, with a 65% surge in deployment observed in 2016. (WATCH: How OFWs can avoid illegal recruitment) – Rappler.com