In 2017, the Duterte administration's foreign policy remains what it is: consistently inconsistent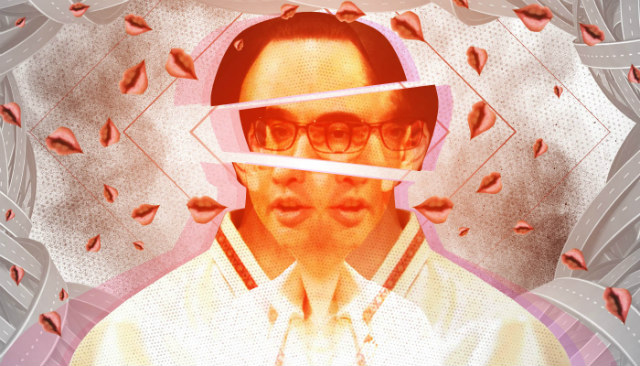 MANILA, Philippines – Long-time senator Alan Peter Cayetano took over as the Philippines' top diplomat after his predecessor, Perfecto Yasay Jr, was rejected by lawmakers for lying about his US citizenship. 
The Commission on Appointments, composed of lawmakers who screen the President's appointees, booted out Yasay on March 8. 
Yasay was temporarily replaced by Undersecretary Enrique Manalo, a well-respected career diplomat, for around two months. 
Then, on May 18, Cayetano took his oath as Department of Foreign Affairs (DFA) secretary before President Rodrigo Duterte. It was Duterte's promise, after all, to appoint him as DFA chief.  
Since then, in foreign policy, the politician-turned-diplomat has made statements that sometimes contradicted other officials of government – or even himself. 
In this respect Cayetano is like Yasay, who flip-flopped on key issues such as seeking the region's support for the Hague ruling on the South China Sea. Remember too when Yasay denied, and months later admitted, that he once owned a US passport? 
Here's a list of the times Cayetano contradicted even himself in 2017:
1. Cayetano backtracks, says Philippines open to EU aid
Cayetano said on October 25 that "everyone is free to help" the Philippines as long as "there are no conditionalities" attached to foreign aid. 
On October 19, however, he said the Philippines was rejecting all kinds of grants from the EU. He even said this was based on a directive from Duterte himself, and that he would soon relay this decision to EU Ambassador to the Philippines Franz Jessen. 
2. Cayetano contradicts DFA on monetary 'offer' from UK
Cayetano on October 19 said he was "still checking" if the United Kingdom indeed offered $18 million-$20 million to the Philippines – which Duterte said he had refused. 
On October 13, however, the DFA itself refuted Duterte and said that there was "no new offer" of money from the UK. 
3. Cayetano contradicts PNP on 3,800 drug war deaths
In an Al Jazeera interview uploaded on October 6, Cayetano said that all 3,800 Filipinos killed in the Duterte administration's war on drugs were drug dealers. 
The Philippine National Police (PNP) itself, however, does not label them as proven drug dealers, but only as suspects. 
What the PNP says is that they shot these Filipinos for allegedly resisting arrest. 
4. At UN, Cayetano bloats number of drug users to 7 million 
Cayetano claimed in a speech before the United Nations General Assembly on September 23, "It's estimated that 4 to 7 million people have been using drugs or are becoming dependent on drugs." 
Duterte himself, however, pegs the maximum number of Filipino drug addicts at 4 million – a questionable figure to begin with. 
In May, the Philippine Drug Enforcement Agency also estimated the number of drug users at 4.7 million. 
5. Cayetano denies saying PH seems as safe as Singapore 
On September 8, Cayetano said that the Philippines is "far from being Singapore or Japan" in terms of public safety, as killings rise in the country. 
He also denied that he once said the Philippines now seems as safe as Singapore, thanks to the Duterte administration. He claimed he was misquoted by critics.
Based on video reviewed by Rappler, however, Cayetano said the following in a September 2016 privilege speech: "It's not perfect. In fact the President very candidly said he needs another 6 months, but let us be honest with ourselves, it is happening. The Philippines is becoming more like Singapore in terms of being able to walk the streets at any time at night."
6. Cayetano says no threat of war from China 
Cayetano denied on May 22 that China threatened the Philippines with war over the South China Sea.  
It was Duterte who said Chinese President Xi Jinping warned him that China would go to war if the Philippines "forces the issue" of the arbitral ruling on the South China Sea.
Cayetano said on May 22: "I will not contradict the President's words. I am just telling you that given the fact that I cannot tell you much, my interpretation in the meeting is that there was no bullying or pushing around."
He said "it wasn't a threat" in the sense that China or the Philippines issued a warning against one another.
Duterte, however, quoted Xi on May 19 as saying:  "Well, we are friends. We do not want to quarrel with you. We would want to maintain the present warm relationship. But if you force the issue, we will go to war." 
7. Cayetano rejects 'microphone diplomacy'
A week before he took his oath as DFA chief, Cayetano vowed to reject "microphone diplomacy". He also promised he will talk less at the DFA. 
"Actually, the bigger challenge for me now is if politicians like microphones, diplomats should not engage in microphone diplomacy," Cayetano said on May 10.
Well, he made all these diplomatic contradictions…before microphones.
Ironies in foreign policy
But Cayetano is not alone.
The chief architect of Philippine foreign policy himself – the President – has confused the rest of the world.
Experts have pointed out the ironies in Duterte's foreign policy. 
Duterte, for one, slams the US for "interfering" in his war on drugs, but goes soft on China's intrusions in the West Philippine Sea or South China Sea. (READ: Duterte admin 'independent' from US, bullied by China?)
The Philippines' ties with the EU remain confusing, too. 
In mid-December, we visited the EU headquarters in Brussels, and an EU official told us they're having "difficulty understanding" Duterte's "mixed messages." The official however said, "We are not in the business of interpreting him."
The President, for one, denounces the EU for "meddling" in his anti-drug campaign, but in the recent ASEAN Summit, he invited EU President Donald Tusk as "guest of the chair." Behind the scenes, Filipino diplomats also scramble to "control the damage" done by Duterte. 
In 2017, Duterte's foreign policy remains what it is: consistently inconsistent. – Rappler.com