(UPDATED) Vice Mayor Ella Celestina Garcia-Yulo of Moises Padilla town says Chief Inspector Allan Reloj is getting back at her for abuse of authority and planting of evidence charges previously filed by her supporters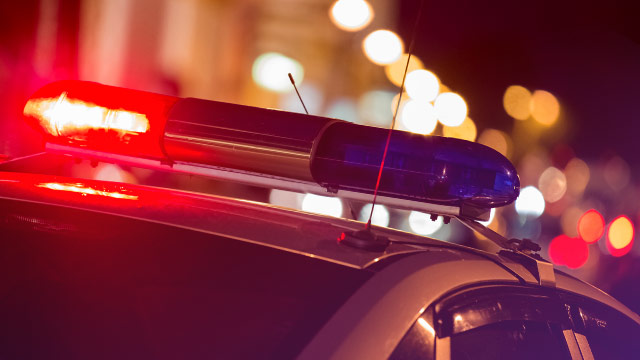 NEGROS OCCIDENTAL, Philippines (UPDATED) – Vice Mayor Ella Celestina Garcia-Yulo of Moises Padilla town and her husband Felix Yulo III were detained Tuesday night, December 19, after they were accosted at a checkpoint going to Bacolod City, where they accused policemen of manhandling them.
The vice mayor said police, led by Chief Inspector Allan Reloj, lagged down their pick-up vehicle at Crossing Magallon, Moises Padilla, around 6 pm.
She said the police dragged her out of their pick-up vehicle and took her bag despite her refusal to hand it over to them. 
The vice mayor said she tried to take a video of the incident, but her camera was confiscated as well by the police.
"We opened our car windows, and the lights [inside our car]. I understand their procedure. I also introduced myself as a vice mayor," she said, but the police still forcibly entered the vehicle.
She said because their car wasn't locked the police were able to open the driver's side door and took the key. "He (Reloj) wanted us to disembark, but we insisted that the checkpoint should be plain view."
"We asked him what he was charging us, he didn't say a word, but insisted we should get out of the vehicle because it was a checkpoint," Yulo said.
Checkpoint cop linked to drugs
The vice mayor said the incident was part of a "political harassment."
She said Reloj was facing charges on abuse of authority and planting of evidence like drugs and firearms that were filed by people identified with her camp.
She also said the municipal council slashed the budget for the police in their 2018 annual budget.
While in detention Tuesday night at the Moises Padilla town police station, Yulo said she would file harassment charges against the police who were manning the checkpoint.
Rappler tried calling Reloj for a comment, but he could not be reached.
Grenade, drugs?
According to the blotter report released by Superintendent Gilbert Gorero, spokesperson of Police Regional Office in Western Visayas, the town police flagged the "suspicious-looking" Mitsubishi Strada driven by the vice mayor's husband. 
The vice mayor opened the door of the passenger's side, where, the report said, "Then and there, in plainview, the troops saw a caliber .45 pistol placed besides the driver's seat, and further recovered from suspect's possession and control are 2 hand grenades, 2 heat-sealed plastic sachet of suspected shabu, 3 caliber .45 pistols with ammunition, P45,000 cash."
Senior Superintendent Rodolfo Castil Jr, director of Negros Occidental Police Provincial Office, said Tuesday night he sent the Provincial Mobile Force to investigate the case and secure the town.
He added that the vice mayor also followed the protocol during the checkpoint, according to witnesses of the incident at the checkpoint.
He said Reloj would be liable if investigations show he committed violations during the checkpoint.
Related Stories:
Police checkpoints: What is and isn't allowed
Stopped at checkpoints? Know your rights 
Police checkpoints 101: How do checkpoints work?
– Rappler.com