(3rd UPDATE) The Maritime Industry Authority Region IV office says 3 of the dead have yet to be identified. The bodies are at the Claro M. Recto Memorial District Hospital in Infanta, Quezon.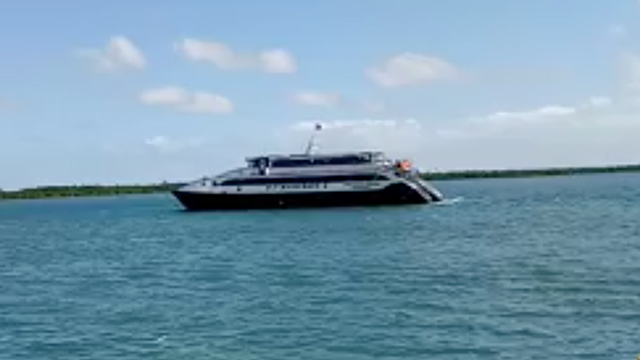 MANILA, Philippines (3rd UPDATE) – Authorities said on Saturday, December 23, that at least 6 had been confirmed dead after rescue teams resumed their search for survivors after a ferry carrying more than 250 passengers capsized off Quezon province.
The accident occurred in rough waters off Quezon province in Luzon Thursday as the Mercraft 3 keeled over en route to a remote island.
The 206-ton vessel had been given the green light to sail as Tropical Storm Vinta (Tembin) gathered pace over the southern Philippines nearly 1,000 kilometers away, as there were no storm alerts in the local area, the coast guard said.
But a survivor told local radio that the ferry was forced to stop at sea due to large waves and strong winds, before it started taking in water from the bow and tipped over.
Filipino ferries, which seasonally brave rough seas in the Pacific typhoon belt, are notorious for overloading.
The coastguard had earlier said only 251 passengers and crew were on board, but confirmed the vessel had a 286-person capacity.
Officials gave no explanation for the discrepancy, but acknowledged the boat had carried more than the 251 people listed on its manifest.
Rescuers are yet to determine how many are still missing, Efren Ritual, a rescue official in the town of Infanta, said.
"The search will continue because there are still people here looking for their missing relatives," he told Agence France-Presse by telephone.
Local fishing boats and the Philippine navy were assisting in the search, according to the coast guard office in Manila.
As of Friday evening, the Maritime Industry Authority (Marina) Region IV had confirmed 5 dead, 3 of them yet to be identified.
In an update on Saturday evening, authorities said a 6th person was confirmed dead. Three remain unidentified. 
The bodies are at the Claro M. Recto Memorial District Hospital in Infanta, Quezon.
"Per narration of the [ship] master [Eruel Meraña]… the vessel collided with a hard object on its starboard side… allegedly a steel bouy. Hence, ingress of water caused the vessel to list and flooding started, and, simultaneously, they were battered with big waves estimated to be 3-5 meters high," the Marina statement quoted Transportation Assistant Secretary for Maritime Fernando Juan Perez as saying. 
Of the 251 passengers, 243 survived the incident, and were immediately brought to the Barangay Dinahican Village Hall in Quezon for immediate medical attention. 
Marina Administrator Al Amaro said the owner of the MV Mercraft 3 shouldered the hospital bills of those affected, and gave burial assistance to the dead, aside from the insurance claims of the victims.
"The company is new and in fact they are the ones who immediately complied with our campaign to modernize their vessel in view of our rules to phase out wooden hulled boats," Amaro said on Saturday. – Rappler.com