The labor department will also help employees and workers of NCCC Mall find temporary employment to tide them over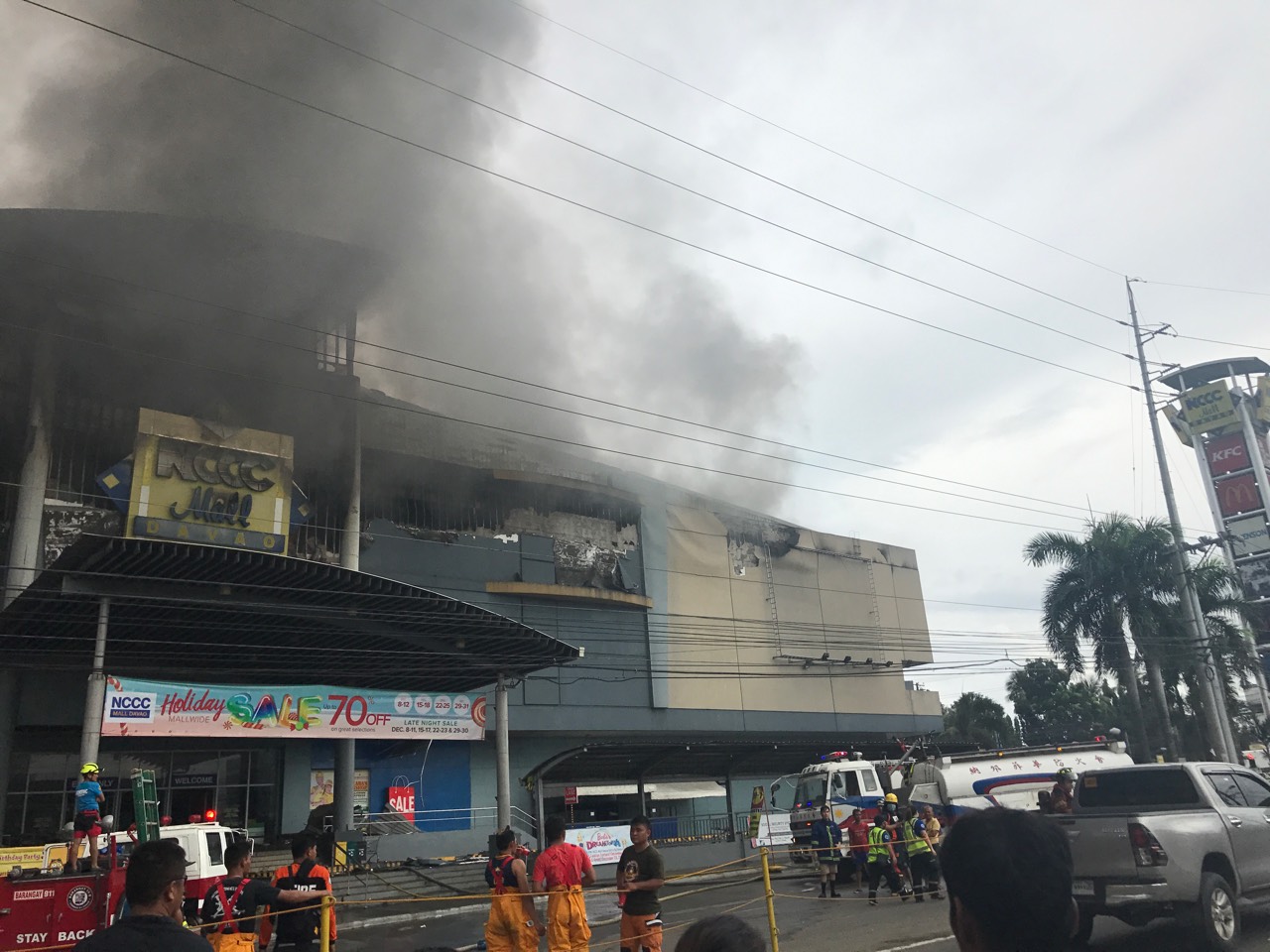 MANILA, Philippines – Labor Secretary Silvestre Bello III announced on Monday, December 25, that his department will conduct its own investigation into the NCCC Mall fire in Davao City that local authorities fear has left over 30 people dead.
"I have ordered officials of the Occupational Safety and Health Center and the DOLE (Department of Labor and Employment) regional office in Davao to immediately look into possible violations of some safety and health standards by (NCCC) mall management in its operations," said Bello in a statement sent to media.
Bello, a Davaoeño himself, has asked for the investigation's findings to be submitted "directly" to him.
The fire has also left employees and workers at the mall jobless. DOLE, he said, would make an inventory of the affected employees and help them find a temporary job in the meantime.
"I have also directed the DOLE regional office to make an inventory and assessment of the affected workers and employees of the mall so that they may be provided with emergency employment," said the labor chief.
Most of the dozens killed or missing due to the fire were employees of a United States call center, SSI. 
Bello said the jobs to be provided by the DOLE would be temporary, lasting a month, supposedly enough to tide them over until they can find a permanent post or return to their previous jobs.
The findings of the DOLE assessment will also serve as basis for determining what other assistance should be provided to those affected.
The Department of Justice earlier said it would conduct a criminal investigation into the fire.
The building's administrators on Sunday, December 24, denied allegations from survivors that there were inadequate emergency fire exits and that some of them were locked.
"There is no truth to that allegation. In fact as per accounts of those who got out, they were able get out thru the fire exit," Thea Padua, the mall's public relations officer, told Agence France-Presse by text message.
Local authorities on Sunday said no one trapped in the fire would have survived. – with a report from Agence France-Presse/Rappler