Rhea Donna Boyce, who is from the Philippines, is arrested on Christmas Day 'for conspiracy to defraud'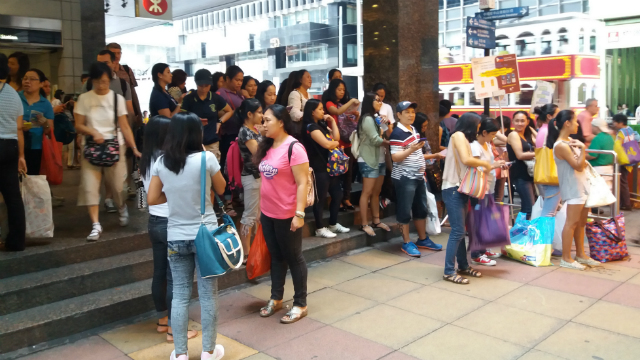 MANILA, Philippines – Police have arrested the co-owner of Peya Travel – the Hong Kong travel agency that took payments from overseas Filipino workers (OFWs) but failed to confirm their flights back to the Philippines.
Rhea Donna Boyce was arrested on Monday, December 25, "for conspiracy to defraud," the South China Morning Post (SCMP) reported. 
The report said that while Boyce is from the Philippines, she also holds a Hong Kong ID card. SCMP added that she was arrested at her Wan Chai residence on Monday.
Rhea Donna Boyce was brought to a police station, according to a GMA News Online report. Authorities also reportedly seized several computers from the travel agency's main office.
Hundreds of OFWs in Hong Kong – many of them domestic helpers – have been streaming into the airport since Sunday, December 16, only to find out that they had no seat on the flight they had booked months before.
The company has not explained the reason for the unconfirmed plane tickets and has failed to guarantee rebookings or refunds. According to reports, it has also blamed technical difficulties for the problem.
On December 22 – or 3 days before Christmas – Cebu Pacific announced its decision to fly home the OFWs for free.
According to the SCMP, the last of the stranded OFWs left for the Philippines on Monday, with their flights paid for by the Philippine government. – Rappler.com