(2nd UPDATE) Faeldon is facing separate investigations at the Ombudsman for the P6.4 billion drug shipment and rice smuggling in Cagayan de Oro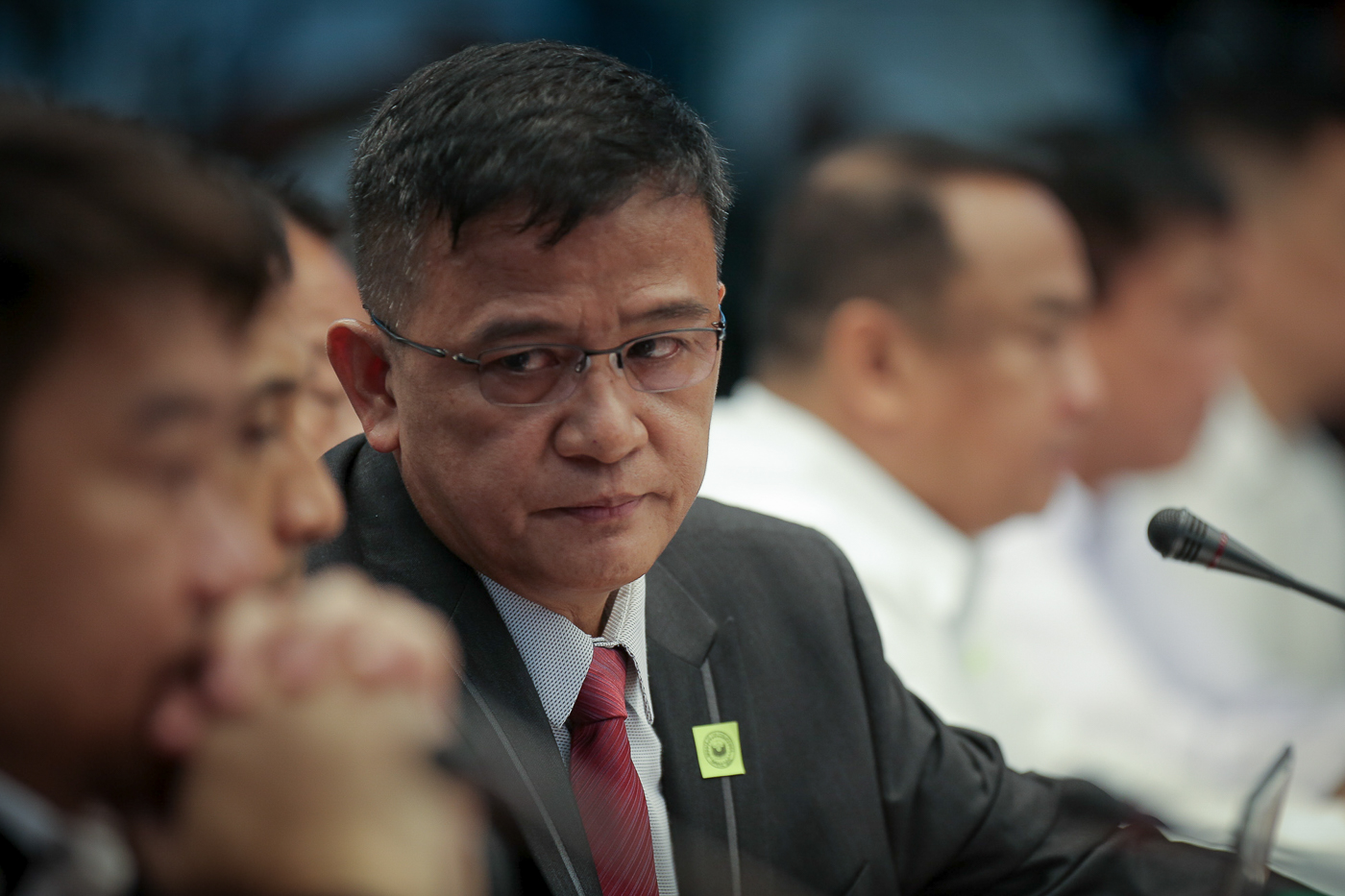 MANILA, Philippines (2nd UPDATE) – After a drug shipment scandal occured during his watch at the Bureau of Customs which forced him to resign, another job awaits Nicanor Faeldon.
President Rodrigo Duterte proved his support for Faeldon never wavered when he appointed the former customs commissioner as Deputy Administrator III of the Office of Civil Defense (OCD). 
Malacañang released Faeldon's appointment papers on Wednesday, December 27. Duterte signed it on December 22.
Faeldon will replace Rodolfo Demosthenes Santillan.
Senator Antonio Trillanes IV hit Faeldon's appointment to the OCD. "Faeldon knows the dark secrets of the Duterte family that's why, even if he is grossly incompetent, he remains a sacred cow," Trillanes said in a statement.
OCD administrator Ricardo Jalad said he welcomes and supports Faeldon's appointment. 
"I badly need a second deputy administrator which was vacant before his appointment. My job is so broad covering all four pillars of DRRM (Disaster Risk Reduction Management) plus the admin/logistics side which include human resource and procurement. I welcome and support his appointment," Jalad told PTV News.
Duterte appoints ex-Customs Comm Nicanor Faeldon to the Office of Civil Defense as Deputy Administrator @rapplerdotcom pic.twitter.com/7HmLHoeSuT

— Lian Buan (@lianbuan) December 27, 2017
Drug shipment
Faeldon is still detained inside the Senate after he was cited in contempt for not appearing in a Blue Ribbon committee investigation into the P6.4 billion illegal drug shipment that passed through the Bureau of Customs.
Faeldon has also been cleared of criminal charges related to the shipment after a Department of Justice (DOJ) panel dismissed the complaints against him and other customs officials. The DOJ panel said they were constrained to dismiss the charges due to a defective and insufficient complaint filed by the Philippine Drug Enforcement Agency (PDEA).
Senators criticized the decision of the DOJ, but Justice Secretary Vitaliano Aguirre II explained that the DOJ, or its investigative arm the National Bureau of Investigation, could not pursue evidence on its own at the time because Duterte's memorandum barred them from doing so.
Aguirre has since brought back the NBI's powers to investigate drug cases. It is unclear whether the NBI is already investigating the drug shipment case.
Faeldon is facing a separate investigation into the shipment being conducted by the Office of the Ombudsman, which is also looking into the illegal activities of the so-called Davao Group in the Customs.
Faeldon is likewise facing another graft and economic sabotage complaint filed against him by Senator Panfilo Lacson for rice smuggled through the Port of Cagayan de Oro in March 2017. – Rappler.com