(UPDATED) Partas Transportation and the jeepney operator must attend separate LTFRB hearings on January 10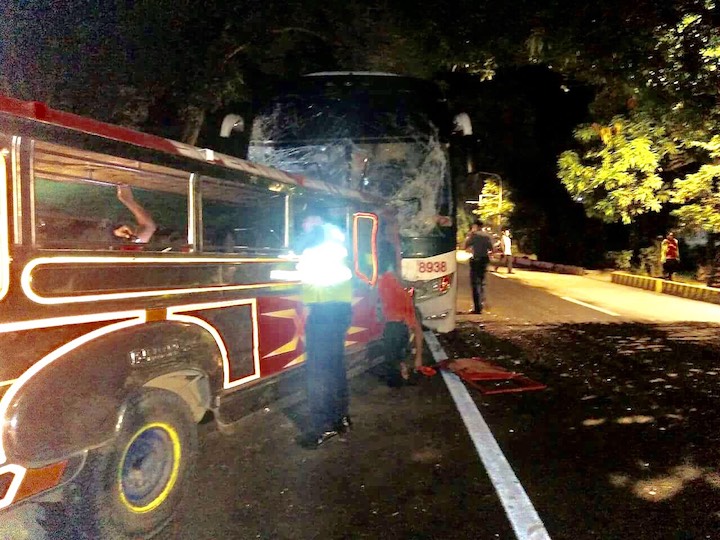 MANILA, Philippines (UPDATED) – Following the deadly road crash in La Union on Christmas Day, December 25, the Land Transportation Franchising and Regulatory Board (LTFRB) preventively suspended the operation of 7 buses of Partas Transportation and two jeepneys of an operator on Wednesday, December 27.
The LTFRB handed over the suspension of the buses after Partas failed "to timely submit the dash camera footage of the unit involved in the road crash." 
The LTFRB Region 1 Office in San Fernando City, La Union issued a separate order to Ronald Ducusin, the operator of the jeepney in the crash.
The preventive suspensions, which include the bus in the road crash, will last not more than 30 days upon receipt of the order.
LTFRB board member Aileen Lizada told reporters on Wednesday that Partas has submitted the bus' black box and dash cam footage of the crash. However, the footage's file format needed to be converted as the SD card containing could not be read properly by LTFRB's IT department, said Lizada. 
The LTFRB then ordered Partas to submit the footage in the correct converted file format.
At least 20 people were killed – including at least 3 minors – and 26 were injured when a Partas bus with plate number KTO 604 and a jeepney collided along the national highway early Monday morning, December 25, in Agoo, La Union.
The Partas bus was headed to Laoag City in Ilocos Norte, while the jeepney from Agoo was on its way to Manaoag, Pangasinan.
Partas is also ordered to surrender the plates of the 7 buses to LTFRB's legal division on January 4. Ducusin is told to do the same, but to LTFRB Region 1's legal section upon receipt of the order.
Ducusin should also comply with other orders within the suspension period, like having his jeepneys undergo road worthiness inspections and his drivers take road safety seminars and drug tests.
In addition, within 72 hours from receipt of the order, Partas Transportation and Ducusin must explain in writing why the Certificates of Public Convenience (CPC) of the buses "should not be suspended, cancelled, or revoked for violation of the terms and conditions" of their franchises.
On January 10, the LTFRB main office will conduct a hearing, where Partas and the bus driver involved in the crash are ordered to show up. The LTFRB Region 1 Office will also hold a separate hearing on January 10, which Ducusin must attend.
The respondents' failure to appear in the hearing "shall be considered as waiver on their part to be heard, and this care shall be decided on the basis of the records of the Board." – Michael Bueza, with reports from Rambo Talabong/Rappler.com