3 towns already order a mandatory evacuation of residents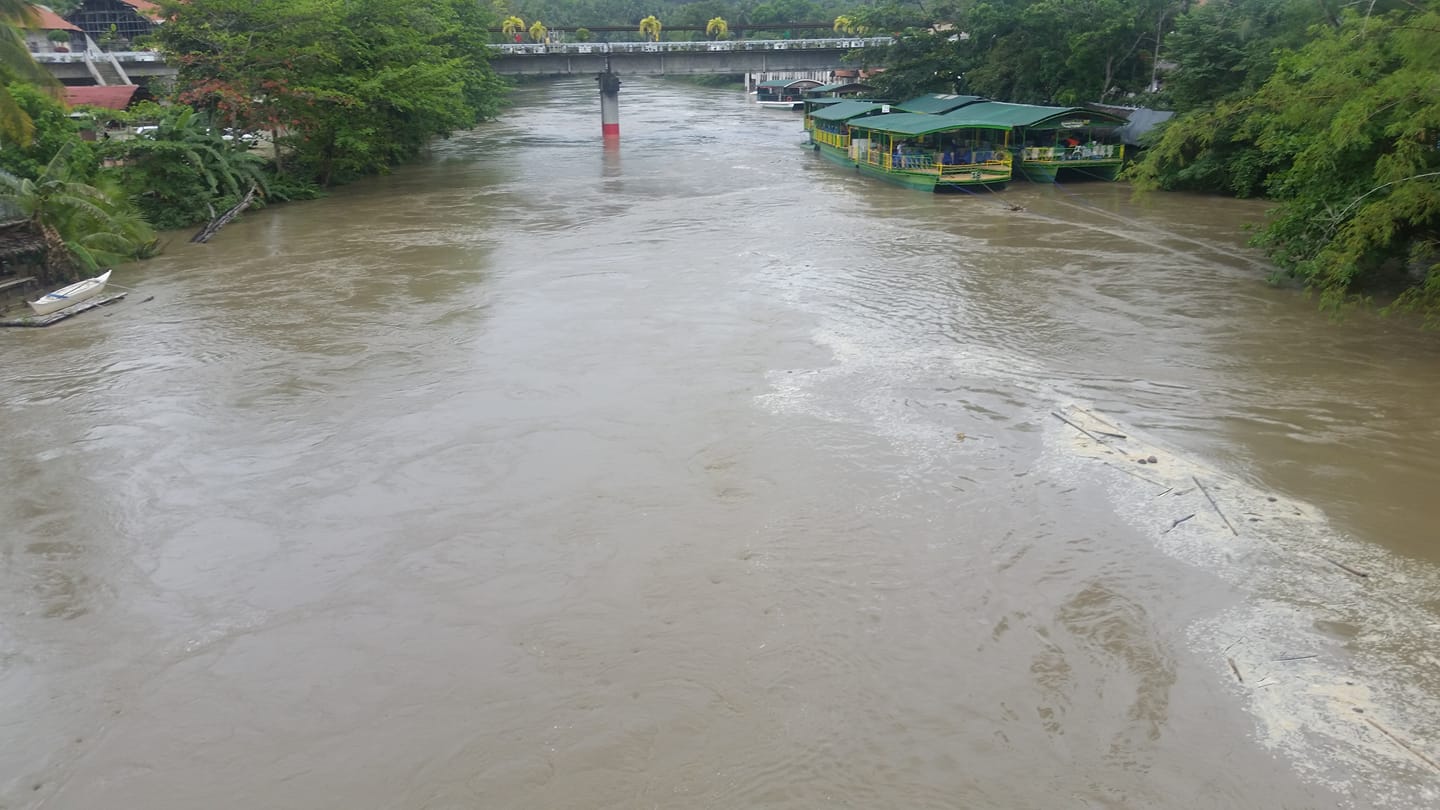 BOHOL, Philippines – Continuous rains have triggered massive flooding in parts of Bohol, as the threat of Tropical Depression Agaton prompted the provincial government to place the entire province under high alert.
The province of Bohol has been placed under "high red alert" due to potential flooding that could be brought by Tropical Depression Agaton, Governor Edgar Chatto told Rappler in a text message Monday, January 1.
The low pressure area east of Mindanao was upgraded to a tropical depression Monday afternoon, prompting state weather bureau PAGASA to raise public storm warning signal number 1 in 17 areas in the Visayas and Mindanao.
Before this, heavy downpours have been pounding parts of Bohol since the early hours of the New Year, prompting 3 municipal local government units (LGUs) to order mandatory evacuation of residents due to flooding.
Governor Chatto issued an advisory to residents of Loboc town, famous for its pristine Loboc River, reminding the public to stay alert as the water from the river has been seen rising above normal levels.
Loboc experienced terrible flooding on December 30, 2014, and the worst town flood in the last 70 years forced thousands of residents to leave their homes as water from the Loboc River covered even house rooftops. No one in Loboc died in the flooding, which was induced by Tropical Storm Seniang, but the memory of that catastrophic inundation continues to haunt people's minds to this day.
"Keep watch on the rampaging waters of Loboc River as the alert level is raised higher," warned Chatto in a post on Facebook. "Heavy rainfall upstream and rising tide in the late afternoon or early evening can result to flooding downstream."
He said Telephone and Radio System Integrated Emergency Response (TaRSIER 117) and LGU Loboc are "closely monitoring the situation."
Anthony Damalerio, Provincial Disaster and Risk Reduction Management (PDDRRMO) head, told Rappler Monday evening a preemptive evacuation has been effected in two Loboc barangays, Villaflor and Villadolid.
Residents in two barangays in Candijay town – Cadapdapan and Cambane – were also ordered to leave their homes today, as part of the preemptive evacuation plan, according to Damalerio.
"We cannot yet ascertain the number of households affected by the flooding," he noted.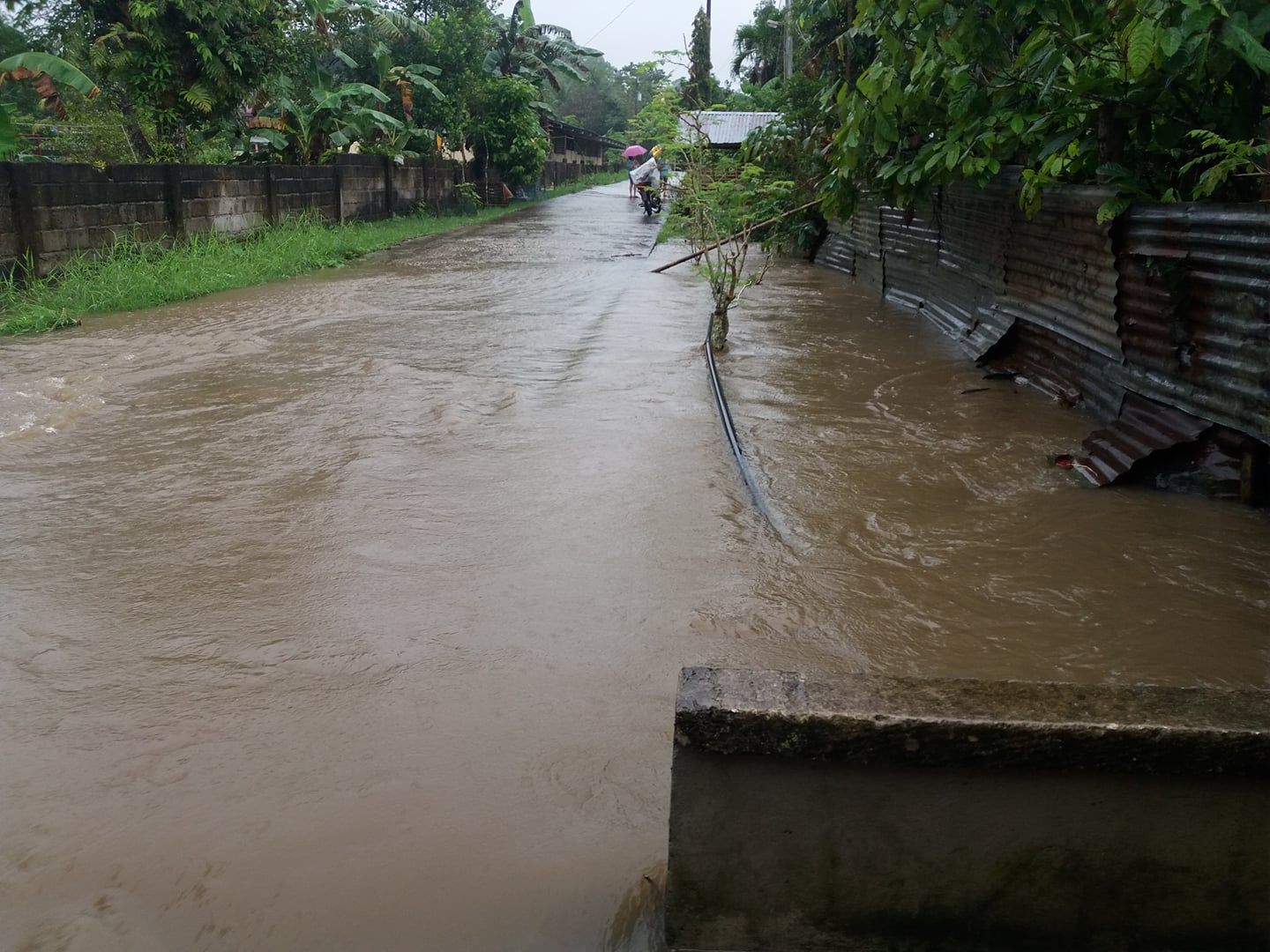 In the town of Batuan, Vice Mayor Yes Tirol Dumagan told Rappler that a mandatory evacuation procedure was enforced starting Monday afternoon as torrential rains have triggered flooding in many areas of the town.
Identified as flood-prone in Batuan, Bohol are the barangays of Janlud, Sta. Cruz, Poblacion Norte, Poblacion Sur, Poblacion Vieja, Cantigdas, and Quirino, according to Dumagan.
She said that after convening the municipal disaster council today, LGU Batuan immediately enforced the evacuation plan.
"Foods packs are ready to be distributed to affected families, the vice mayor said. "We have also updated the hazard map of Batuan." – Rappler.com