Heads of departments and offices are ordered to submit quarterly lists of all trips they approved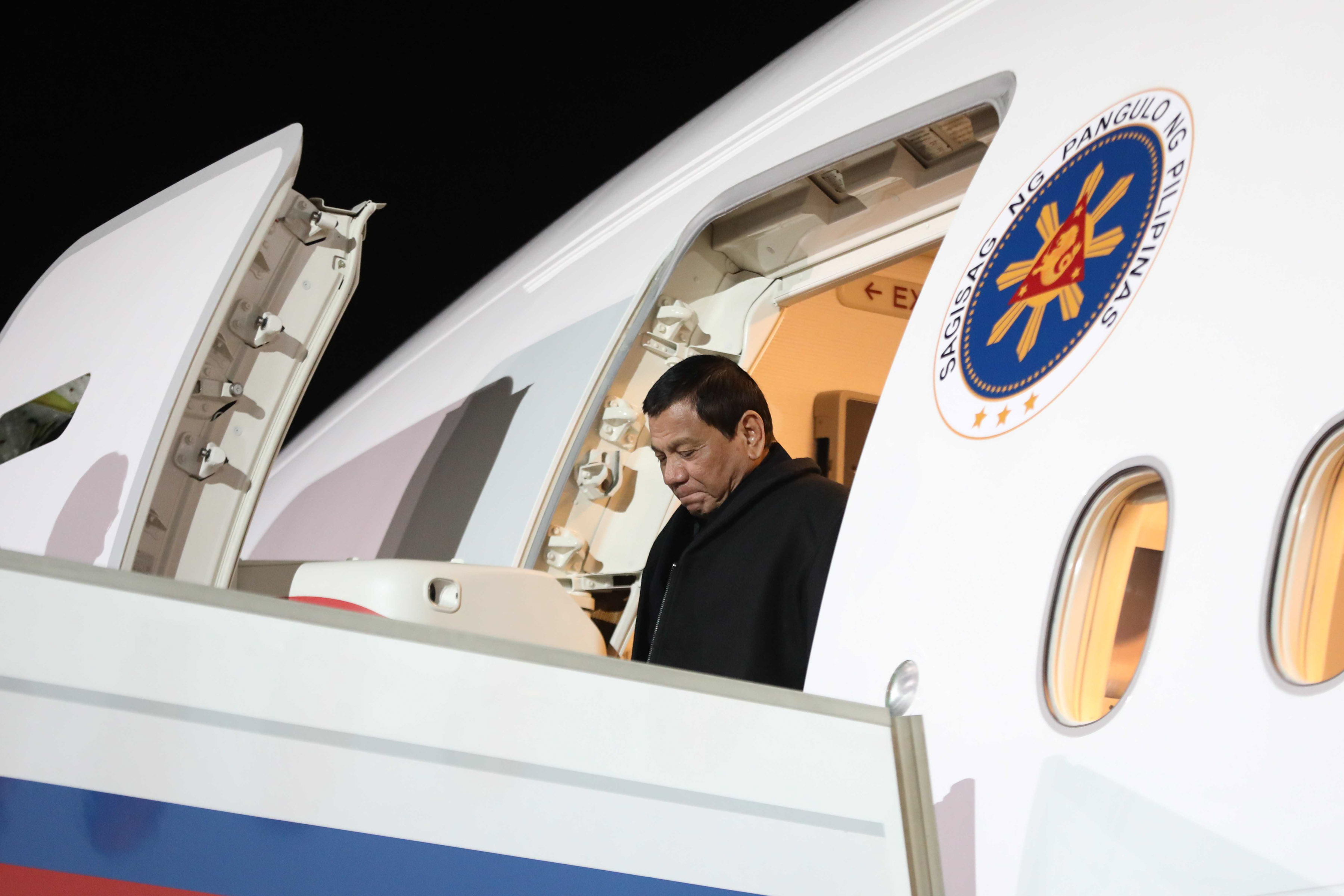 MANILA, Philippines – Malacañang has released new guidelines for foreign trips of officials and employees in executive offices, following the pronouncement of President Rodrigo Duterte against "excessive" overseas travels in government.
In a memorandum issued by Executive Secretary Salvador Medialdea on Wednesday, January 3, Malacañang listed down the guidelines to be "strictly" followed by concerned officials who issue travel authorities.
Official trips, it states, can only be approved by the heads if they fulfill the following criteria: 
The purpose of the trip is strictly within the mandate of the requesting official or personnel 
The projected expenses of the trip are not excessive 
The trip is expected to bring substantial benefit to the country
The  memo does not elaborate on what amount would be considered "excessive" nor does it specify how to measure "substantial benefit" to the country.
All heads of departments, agencies, offices, government-owned and -controlled corporations were informed of the new instructions.
Under the new guidelines, personal or private trips of officials or personnel are also covered by the Malacañang order. Such trips can only be taken if the official or personnel secures a travel authorization, completes all required forms, and ensures that their absence will not "hamper the operational efficiency" of their agency. 
All agency heads must also submit, every quarter, lists of all the travel authorization documents they issued to the President. Trips made by local government officials should be listed in the quarterly report of the Department of the Interior and Local Government.
The report should provide the names of the personnel who went on the trip, cost of the trip, and other pertinent details, and must include a "brief statement" explaining how the trip complied with the 3 requirements of an official foreign trip, as provided by Malacañang.
If the foreign trip involves a convention or conference in which the Philippines is represented by a delegation, the delegation must submit to Duterte, through the Foreign Secretary, a report on the conference or summit 30 days after the closing of the event. 
The memorandum comes days after Duterte, in a speech, told executive branch officials that they should not travel abroad starting January 1. 
He had previously fired several officials for supposedly excessive foreign trips, including Presidential Commission for the Urban Poor chairman Terry Ridon, the body's other commissioners, and Development Academy of the Philippines president Elba Cruz.
Duterte himself travels extensively, which Palace officials justify as necessary for economic trade and foreign relations. 
Among presidents, he went on the most number of trips in the first year in office. The cost of these trips were more than thrice the cost of the travels made by former presidents Benigno Aquino III and Gloria Macapagal-Arroyo.
Duterte had also rewarded some government officials and workers with foreign trips, among them, top military officers who served during the Marawi siege, whom he brought along with him to a trip to Japan in October. – Rappler.com