The provincial prosecutor does not find sufficient evidence to file charges of illegal possession of explosives, firearms, and drugs against Moises Padilla Vice Mayor Ella Celestina Garcia-Yulo her husband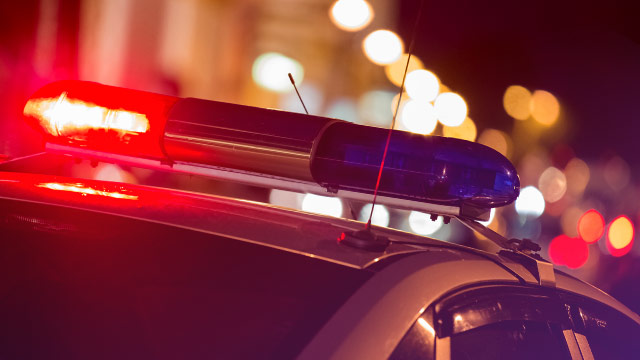 NEGROS OCCIDENTAL, Philippines – The vice mayor of Moises Padilla and her husband, who were arrested by the police before Christmas 2017 for alleged possession of firearms, grenades and illegal drugs, were released from custody over the weekend due to insufficient evidence.
Vice Mayor Ella Celestina Garcia Yulo and husband Felix Yulo III came home to their family Saturday evening, January 6, after staying in police detention for about 3 weeks.
The couple were arrested in a police checkpoint last December 19 at Crossing Magallon, Moises Padilla. They were charged for illegal possession of explosives, a non-bailable offense, and firearms.
However, the provincial prosecutor ruled in favor of the couple.
The illegal possession of explosives case had "no leg to stand on," according to the resolution approved by Provincial Prosecutor Maria Consolacion Bascug on December 29, the vice mayor said.
On the illegal possession of firearms charge, there is insufficient evidence to continue with the inquest investigation without prejudice to the conduct of regular preliminary investigation, she said.
She added the police had not submitted to the prosecutor the firearms that were supposedly recovered from their possession.
No drug charges were filed against the couple as the shabu that was allegedly confiscated from their possession tested negative in the laboratory result.
The vice mayor said she is hopeful that all of the charges will be dismissed.
She said they will file charges against Chief Inspector Allan Reloj, head of Moises Padilla municipal police station, for various violations they committed at the checkpoint. 
Earlier, the vice mayor claimed the town police harassed them at the checkpoint, but Reloj denied it. – Rappler.com