(UPDATED) Makilala Mayor Rody Caoagdan says his office has sent a team to rescue people who may have been injured as they were caught in the crossfire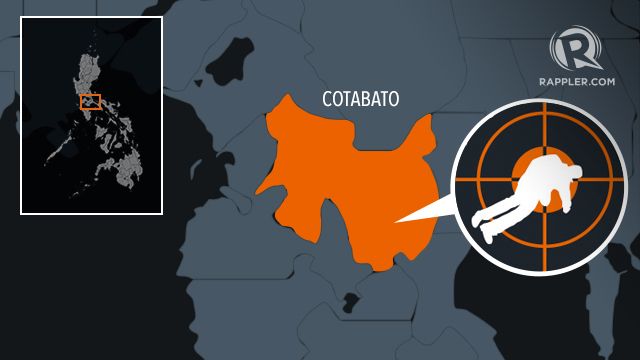 DAVAO CITY, Philippines (UPDATED) – At least 3 communist rebels and one auxiliary force of the military were killed in a firefight that lasted for hours in a Cotabato town on Monday, January 22.
Major Ezra Balagtey, public affairs officer of the Armed Forces of the Philippines Easterm Mindanao Command, said the fighting between government troops and members of the Far Southern Mindanao Region of the New People's Army (NPA) erupted when the rebels attacked a military-supervised patrol base in Luayon in Makilala town, Cotabato.
"We received a report that NPA terrorist(s) left the 4 dead bodies of their companions after their failed attack on a CAA Patrol Base," Balagtey said in an earlier text message to Rappler. He corrected it later to say there were only 3 dead communist fighters.
CAA are Cafgu (Civilian Armed Forces Geographical Units) active auxiliaries directed by the military to participate in counter-insurgency operations.
Balagtey said the "failed" attack began at around 12:15 am on Monday, and ended at 5 am "when the NPA terrorist scampered toward different direction.
Makilala Mayor Rody Caoagdan confirmed the incident, saying his office had sent a team to rescue people who may have been injured as they were caught in the crossfire.
Lieutenant Lea Canseran, Civil Military Officer of the 39th Infantry Battalion, said some 20 rebels attacked the base.
According to a Brigada News Kidapawan report, residents heard gunshots and saw helicopters in the sky.
Balagtey said one soldier and 6 CAAs were wounded after the incident.
The attack came just a few days after President Rodrigo Duterte met a former National Democratic Front Far Southern Mindanao spokesperson and his wife in Davao City on January 20.
Duterte gave them a house through a certificate of award, apart from additional cash from both the President and the government, said Jesus Dureza, presidential adviser on the peace process. – Rappler.com