This comes after President Rodrigo Duterte said he will search for investors to help generate wealth in ancestral domains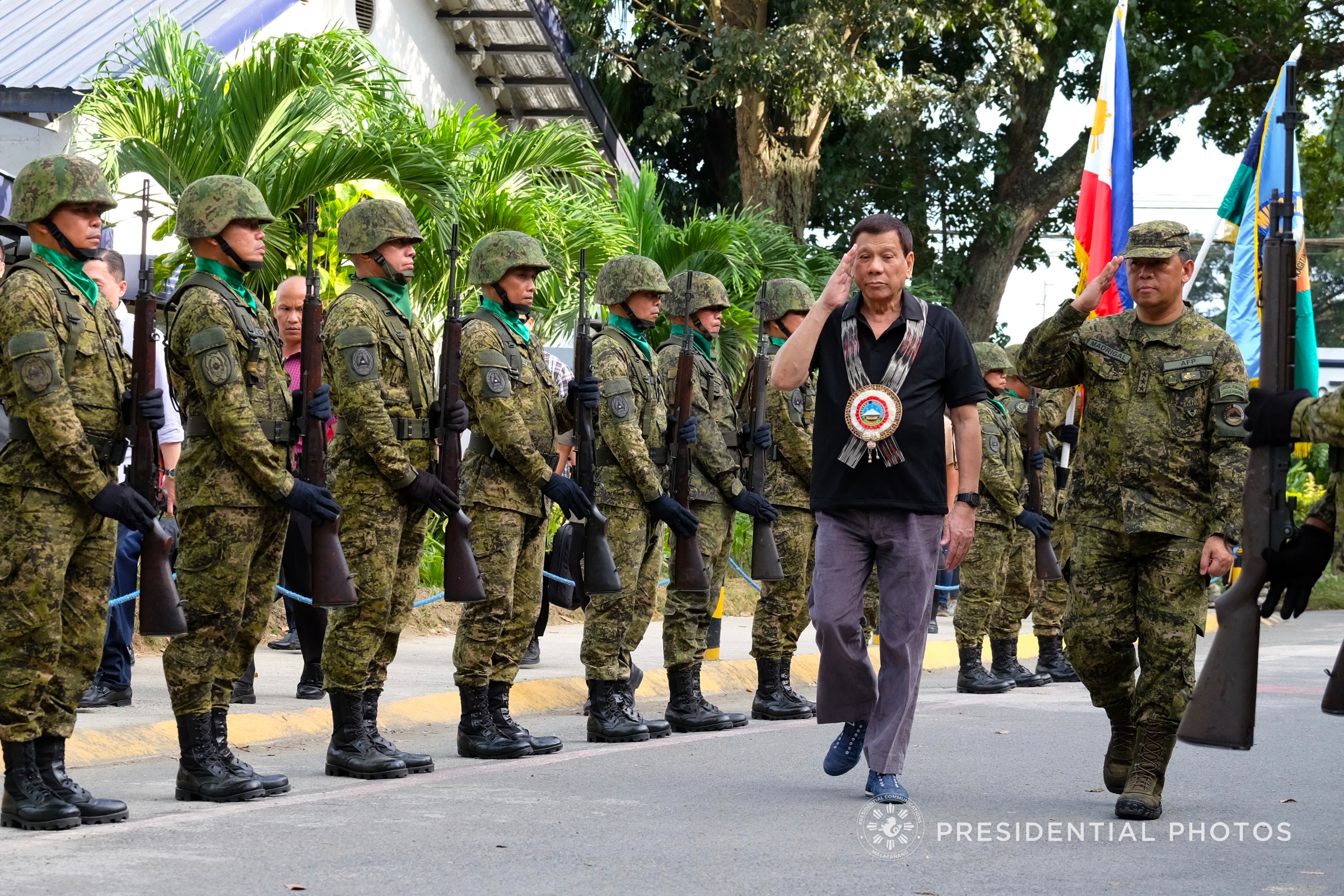 DAVAO CITY, Philippines – An alliance of indigenous peoples in Mindanao condemned President Rodrigo Duterte's plan to find investors to develop Mindanao's protected ancestral domains.
The Kusog sa Katawhang Lumad sa Mindanao (Kalumaran) called such plan a "sell-out." The group also said it will be detrimental to ancestral lands that many groups have fought to protect against multinational corporations.
"Now, it is becoming more clear that the 65 battalions of the Armed Forces of the Philippines (AFP) currently deployed in Mindanao (are) to secure the investments of foreign multinational operations," said Duphing Ogan, Kalumaran secretary general, in a statement Friday, February 2.
The alliance was reacting to Duterte's announcement before Lumad leaders on Thursday, February 1, in a gathering at the military's Eastern Mindanao Command headquarters in Davao City.
In his speech, the President said he will search for investors in a bid to generate wealth in ancestral domains.
He said Davao City's Paquibato district, for instance, was an area where investors have long wanted to put up palm oil plantations.
Paquibato, among the city's biggest districts situated in the north, has been beset with conflict between troops and the New People's Army (NPA), which celebrated its 48th founding anniversary in the same area in 2016.
Duterte, who was mayor in Davao City prior to his presidency, earlier ordered the military to target the communist rebels after it wraps up its operations in Marawi. This came after the government gave up negotiating with the Reds.
For Kalumaran, though, condemning Duterte's announcement was meant to oppose militarization in Lumad areas as "this has resulted (in) more human rights violations against Lumad leaders, peasant and Moro communities as well as human rights defenders."
"It is also expected that the present number of victims of extrajudicial killings, massacre, and forced displacements will continue to rise as we are under siege by the implementation of martial law and as more troops being deployed in Mindanao," Ogan added.
Over the years, Kalumaran has condemned atrocities against Lumad, including those allegedly committed by indigenous paramilitaries. – Rappler.com