(UPDATED) MECO Chair Lito Banayo says he has sent staff to check hospitals if there are any Filipino casualties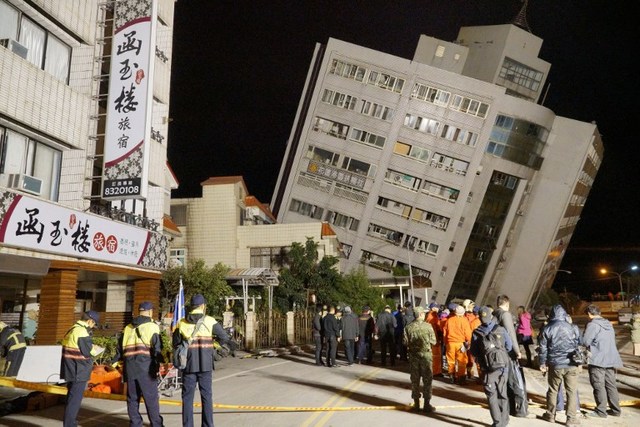 MANILA, Philippines (UPDATED) – A Filipina caretaker is reported missing by police on Wednesday, February 7, after a 6.4-magnitude quake hit the east coast of Taiwan, Manila Economic and Cultural Office (MECO) Chair Lito Banayo said in an interview with ANC's Dateline.
"The initial onsite report is that there is a Filipina caretaker in one of the buildings who is still missing, so they're searching in the area," Banayo said in the interview.
The earthquake caused buildings to crumble in the Taiwanese city of Halien, trapping people inside. Taiwan government said the quake had left two dead and 200 injured. 
Banayo also said they have sent people to check hospitals for Filipino casualties, but they have seen none so far. 
In a letter addressed to the Philippine Labor Secretary and obtained by Rappler, Labor Attachè Fidel A. Macauyag said that they've coordinated with the Taiwan Ministry of Interior and its National Fire Agency, as well as the Immigration Division and were told there was no reported Filipino casualty in Taiwan as of Wednesday morning. 
In a tweet replying to a DZRH report, Overseas Workers Welfare Administration (OWWA) Administrator Hans Leo Cacdac said that they are "monitoring the situation" and "will be in touch with the family asap." – with reports from the Agence France Press/Rappler.com