(UPDATED) The camp of Kingdom of Jesus Christ founder Apollo Quiboloy denies reports that the pastor was 'detained' at the Honolulu airport, but is mum on the reported $350,000 cash and rifle parts found in the private plane that carried him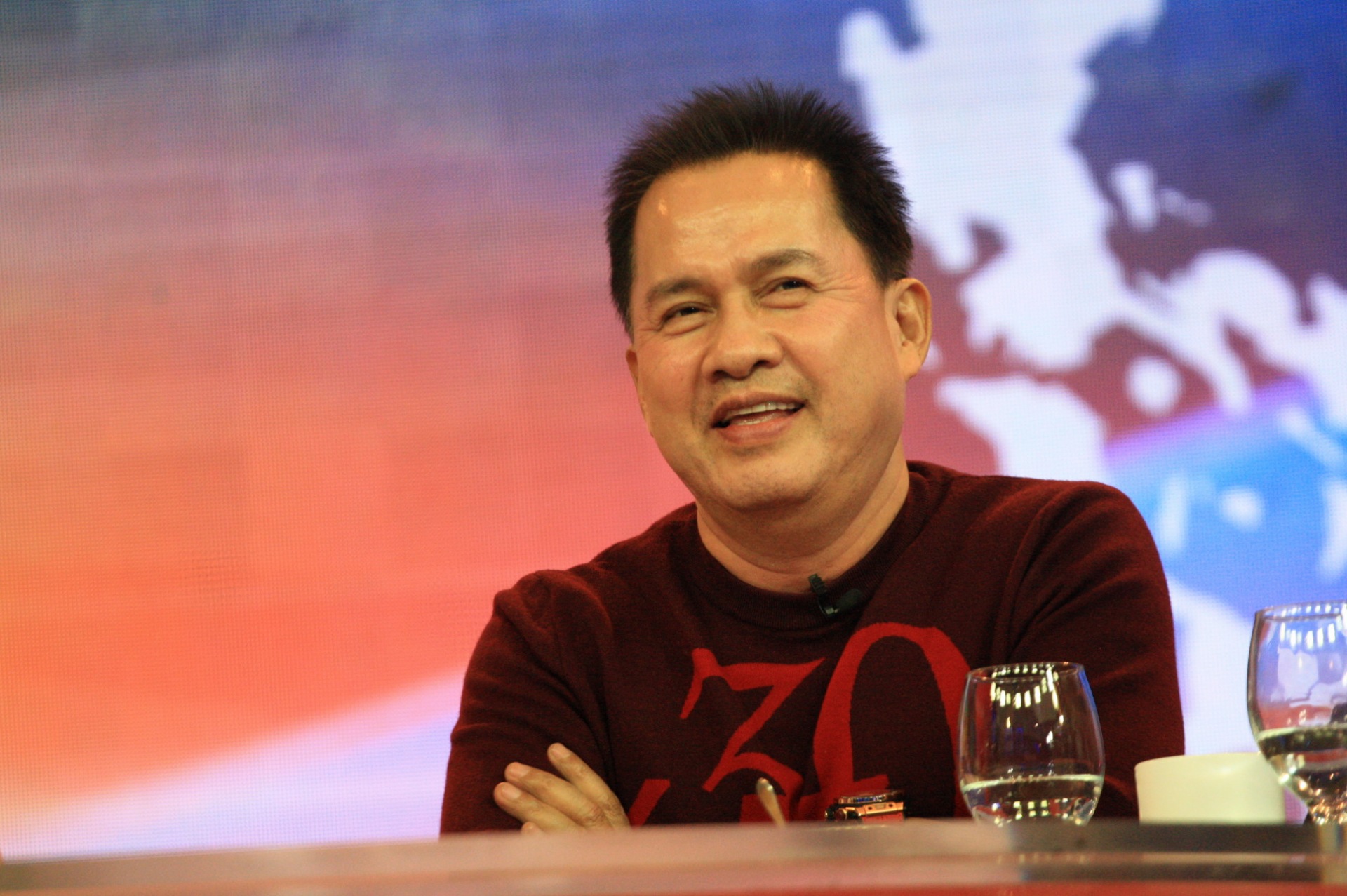 DAVAO CITY, Philippines (UPDATED) – The spokesperson of Kingdom of Jesus Christ founder Apollo Quiboloy said that the pastor did not commit any crime during his recent visit to Hawaii.
"Quiboloy did not violate any US law," Israelito Torreon said on media interviews on Friday, February 16.
He made the statement following reports that US authorities detained Quiboloy at the Honolulu International Airport on Tuesday, February 13, after they found $350,000 in a suitcase and rifle parts in a Philippines-bound private plane he shared with 5 other people.
Hawaii News Now said in an exclusive report that Quiboloy was  detained for most of Tuesday and then released. He returned to Manila via a commercial flight on Thursday, February 15.
Torreon said to describe Quiboloy as being detained in Honolulu was "surprising" as he "has just undergone a routine in America."
"Detention implies he committed a crime and he violated any US law. We have to clarify that he was not detained and he did not violate any US law," Torreon said in an interview on ANC.
"If there was crime committed, he would have been ordered to stay there….But that's not what happened. He is here in the Philippines so therefore just relax," he added. 
Torreon declined to comment on the undeclared cash and rifle parts, which prompted the arrest of one of the 5 companions of Quiboloy in the plane. He said he could not comment on this as he was not there at the time. 
"As to the details on whether or not money was taken and gun parts were taken, these are handled by my American counterparts and I would be a hypocrite if I would say anything about it. In the first place I was not there," he said.
Felina Salinas, the only US citizen in the plane with Quiboloy, claimed ownership of the cash-filled suitcase and was was charged with attempted bulk cash smuggling. Salinas is a supporter of the pastor.
Quiboloy was in Hawaii for a "worship and thanksgiving presentation"on February 11. 
Quiboloy – who presents himself as the "Appointed Son of God" – is a long-time friend of President Rodrigo Duterte. (READ: FAST FACTS: Who is Apollo Quiboloy, the 'Appointed Son of God'?)
The pastor was a constant presence in Duterte's life when the latter was still Davao City mayor, but not after Duterte entered Malacañang. (READ: Duterte 'blocking' Quiboloy's efforts to help with Cabinet choices)
Malacañang said on Friday that it had nothing to say about the incident.
Asked whether the President had any reaction to what happened to his very close friend in Honolulu, Presidential Spokesman Harry Roque said in an interview on dzXL: "Wala po dahil pribadong indibidwal naman si Pastor Quiboloy at alam naman ni Presidente, kaya niyang pangalagaan ang kaniyang sarili."
(None because Pastro Quiboloy is a private individual and the President knows that he can take care of himself.) – Rappler.com