Labor Secretary Silvestre Bello III says an expanded deployment ban may be enforced if other Arab countries fail to strengthen protection for Filipino workers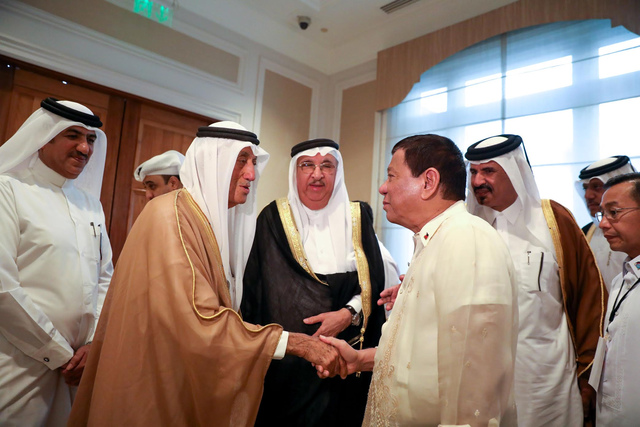 MANILA, Philippines – The deployment ban involving overseas Filipino workers (OFWs) may be expanded to cover other countries in the Middle East, the Department of Labor and Employment (DOLE) announced on Wednesday, February 28.
In a statement, Labor Secretary Silvestre Bello III said an expanded deployment ban may be enforced if other Arab countries with known cases of maltreatment and abuse fail to strengthen protection for OFWs.
"We will impose the same restrictions [like in Kuwait] and will consider [a] deployment ban if strengthened protection of our OFWs [is] not assured," said Bello.
The labor secretary cited Saudi Arabia as an example of another country that enforces the kafala system, which he said has a "common malpractice that employers trade or switch their workers to other employers."
The kafala system is a sponsorship system in the Middle East which prohibits workers from leaving the country without the consent of their employers. It also prohibits OFWs from quitting or switching jobs without the employer's consent.
The scrapping of the kafala system is among the provisions that the Philippine government is pushing for in the memorandum of agreement being negotiated with the Kuwaiti government. (READ: Kuwait only 'partially compliant' but rules allowed deployment – POEA)
DOLE said a team was sent to the Middle East to assess the condition of OFWs and provide immediate assistance.
According to Bello, the report of the team, headed by Labor Undersecretary Ciriaco Lagunzad III, will be the basis for amending existing bilateral agreements with Arab countries. (READ: How the kafala system enslaves workers in Qatar)
"If there is an existing bilateral labor agreement but there are still rampant cases of maltreatment, then maybe we need to amend the agreement. The minimum demand of our President is that we will only deploy [to] countries where our workers are properly and effectively protected," Bello said.
The DOLE had issued a total ban on the deployment of Filipino workers to Kuwait on February 12. (READ: Duterte lashes out at Kuwait over mistreatment of Filipino workers)
The ban came after the discovery of Filipino domestic helper Joanna Demafelis' remains in a freezer in an apartment in Kuwait. Bello said the deployment ban in Kuwait still holds despite the arrest of suspect Nader Essam Assaf. – Rappler.com