As it turns out, a famous baby's day involves a lot of lessons, storytime, and a little bit of early-morning drama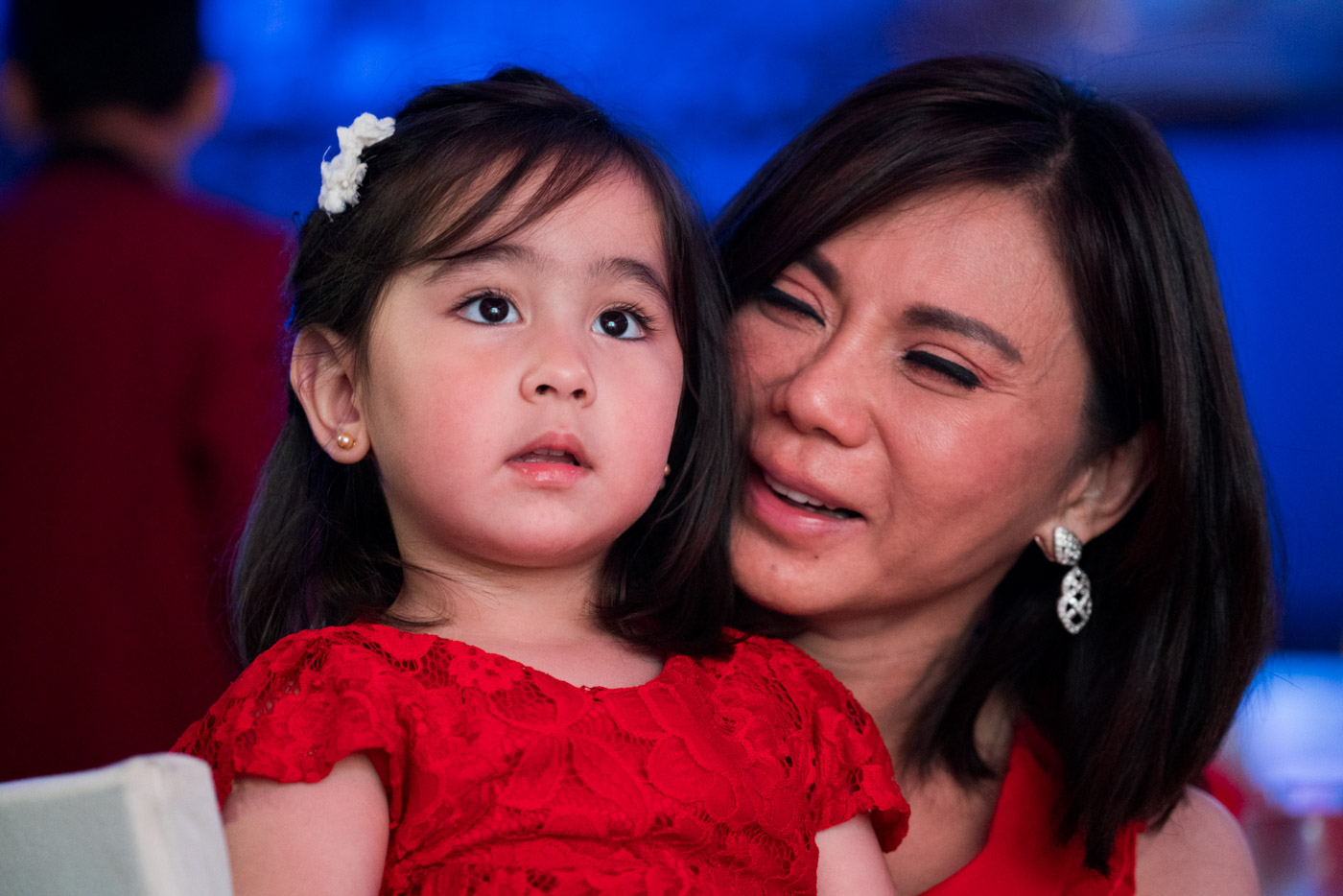 MANILA, Philippines – Scarlet Snow Belo is just about to turn 3 on March 3, but already the toddler counts several endorsement deals (including her mother's own baby skincare line), and an Instagram following in the 2 million range.
The daughter of celebrity doctor Vicki Belo and her husband Hayden Kho has that many followers, not only because of her baby doll looks, but also because of her unusual precociousness, which manifests itself in the way she carries actual conversations with her adult companions, the way she can count and speak in Mandarin, and the snappy, funny responses she doles out in the many videos of her that have gone viral. (WATCH: Scarlet Snow Belo's 5 cutest videos)
Even her answer to "what do you want to be when you grow up?" is more sophisticated than most: "a dermatologist…and a rainbow catcher."
Evidently, Scarlet is not your typical child – and she doesn't have a typical childhood either. But as it turns out, her days are surprisingly normal, if a little bit busier than the average toddler's.
Even as her daughter was introduced as Red Ribbon's newest endorser at an event on March 2, Vicki talked about how Scarlet's life is as normal as it can be. She shared that their day usually starts with a little bit of drama – the cute kind, wherein Scarlet insists that her mother stay in bed a little bit longer.
"I usually go to yoga at 6 in the morning. It's hard for me to go now because she'll always say, 'our family is not complete.' So every morning…I have to stay," Vicki said.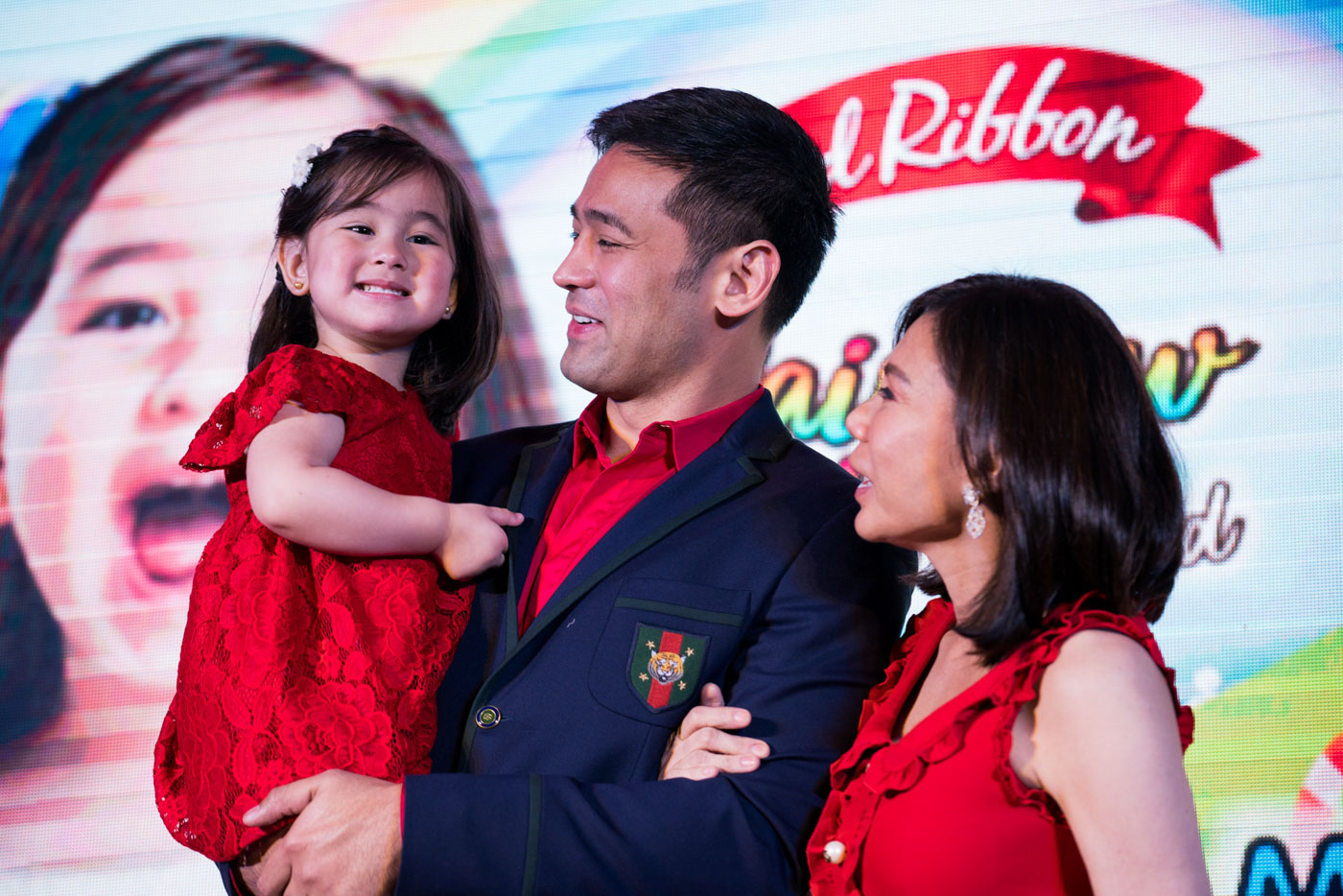 What follows is playschool in the morning, and then lessons that range from Chinese language class to gymnastics.
"We have so many lessons for her, so she starts with Chinese, Mandarin, she has swimming, she has gymnastics, she has reading class, she has piano, she has voice. She enjoys it," Vicki said, with Hayden clarifying that they don't make her do all the lessons everyday, but just one lesson a week, except Chinese, which she has twice.
"She speaks better Chinese better than me," Hayden said.
By 5 pm, the toddler is done with her lessons at about the same time that her parents come home from work. Hayden said these are the most special moments for their family, because they can just hang out, watch TV, and bond.
"We just [exhcange stories], we just watch her. She's just very jolly. She's very engaging, very charming," Hayden shared.
At some point in the evening, Scarlet will have story time with her dad, who is, according to Vicki, "the best storyteller in the world."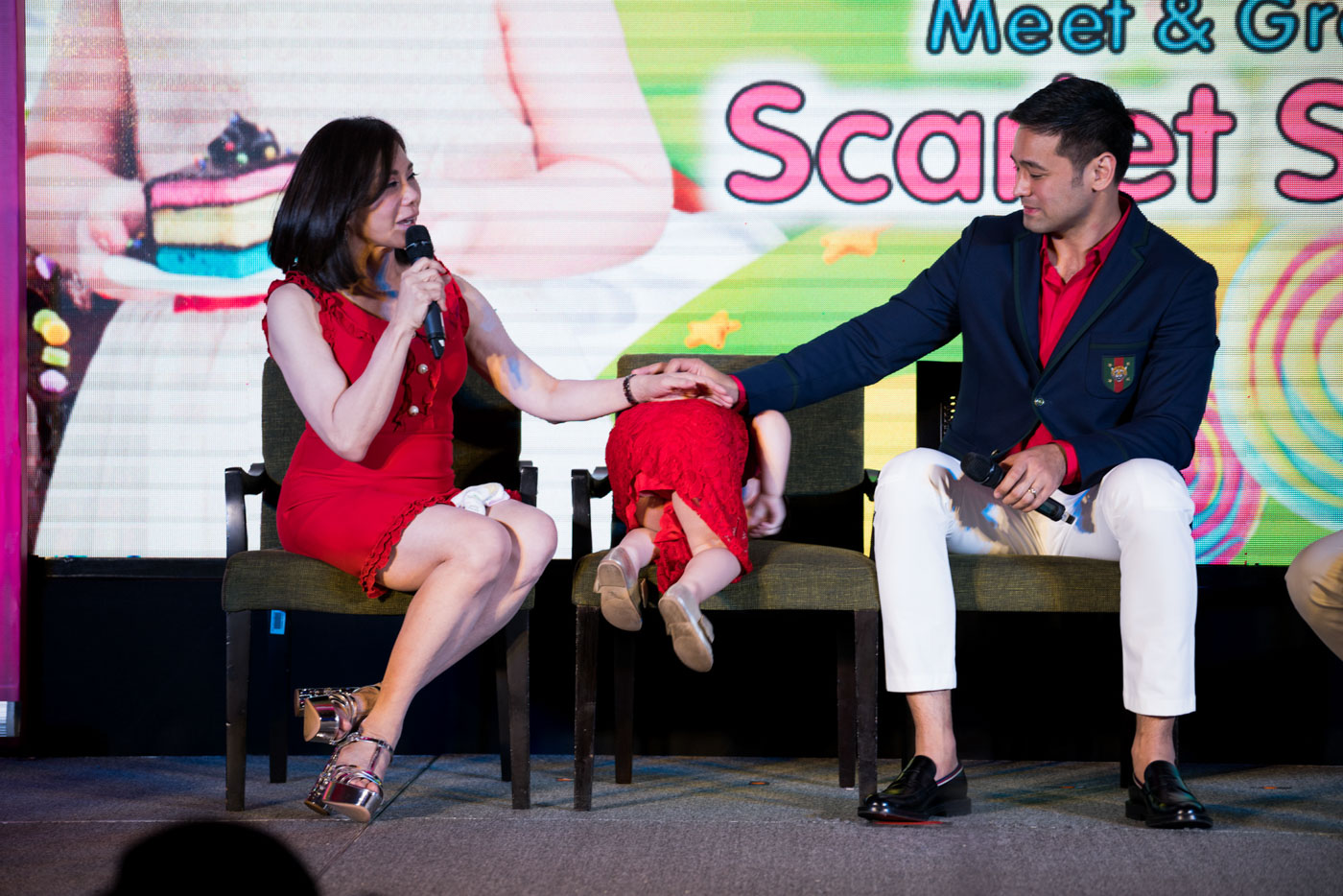 Vicki shared that the 3 of them sleep in the same bed together – which is precisely what makes it so difficult for her parents to get out of bed again the next day.
Their daily routine, which is not much different from most people, is part of Vicki and Hayden's efforts to temper their daughter's fame.
"We don't want to spoil her at all…we want her to feel special because we love her, but we dont want her to feel that 'oh star ako (oh, I'm a star)' or whatever," Vicki said. "We want her to be totally normal as far as we can make her normal." – Rappler.com